Posted: October 11, 2020
Filed under: 2020 Elections, Art, Biden Harris 2020, COVID19, Diplomacy Nightmares, Domestic terrorism, Donald Trump, History, morning reads, open thread, Psychopaths in charge, Real Life Horror
12 Comments
No, that is not a link to The Onion:
In a series of phone calls, President Donald Trump floated a bizarre idea last week from his presidential suite at Walter Reed National Military Medical Center — he wanted to rip open his dress shirt after discharge to reveal a Superman symbol beneath, The New York Times reported Saturday.
He "wanted to appear frail at first," people with knowledge of the conversations told the Times. But underneath his dress shirt, Trump would wear a Superman T-shirt, which he would reveal by ripping open the top layer of his clothing. He ultimately opted not to go ahead with the stunt. It wasn't immediately clear why.
I think it is obvious, tRump is clearly crazy coo coo.
Meanwhile…
Here are a few interesting items, non-political links:
This is a quick post, we have already seen a tornado warning tonight…also flash flood warnings, as the remaining parts of Delta pass over Northeast Georgia. I hope everyone takes care…this is an open thread.
---
Posted: January 13, 2020
Filed under: 2020 Elections, Afternoon Reads, corruption, Diplomacy Nightmares, Drone Warfare, Iran, Iraq, Saudi Arabia
23 Comments

Good Afternoon Sky Dancers!
So, just in case you're not of the sportsball persuasion like me, I  thought I'd mention our LSU Tigers have a big game today in the Super Dome and the Orange Snot blob has decided it might be a good place to be cheered at even though outside he will be jeered at. The Tigers are going after their 4th National Championship and, of course, I have no idea what a Clemson is other than some college with another team
Frankly, I'd rather the university my kids went to and the system for which I taught for about 10ish years would stop all the  water leaks in the Library and other buildings.  But, silly me, panem et circenses  always keeps the desperate masses from revolution or so it's been said.
Yes.  We're getting a visitation from the orange snot blob that either lies continually, says deluded things continually, and just makes up things of the top of his critter festooned head.  He mentioned he's going to visit his property here to the usual suspects.  So, look to the left and see exactly how realistic, possible, and plausible said visitation would be.
Most of the outstate Yahoos from here included the folks that put into office do not care that he lies and some of them–Yes Senator John Kennedy I'm looking at you–just repeat  the lies with a faux hillbilly vibe.
Even more startling than the sheer number of POTUS lies is how brazen many of them have been. Dig deeper into this political phenomenon and something odd and counterintuitive emerges: Many people know that Trump is lying to them and simply don't care. This raises a fascinating question: Could the president extricate himself from the Ukraine quid-pro-quo scandal, the linchpin of the current impeachment proceedings, by spewing one lie after another? 

According to the academic paperProcessing Political Misinformation: Comprehending the Trump Phenomenon, the answer is yes. Conducted prior to the 2016 presidential election, the study focuses on credibility experiments. Subjects were asked to rate their belief in eight statements (four true, four false) that Trump made during his campaign. Some were attributed to him: "Donald Trump said that vaccines cause autism." Others had no attribution: "Vaccines cause autism." Then came the fact checks. After false items were corrected and true items confirmed, the test subjects rerated the statements. 

One of the findings confirmed what every FOX and MSNBC pundit already knows. When subjects first rated the veracity of true and false statements, Republican supporters of Trump believed the claim more when it was attributed to Trump; the opposite was true of Democrats. Republicans who were not pro Trump also believed less in statements attributed to him (but not to the same degree as Democrats), while their belief in the false statements was not influenced by attribution. 

The other key finding is less obvious. There was a large bipartisan shift in belief after the fact check, suggesting that both conservatives and liberals can change their minds if they're presented with convincing, unbiased information. But there was a catch: After a one-week delay, subjects partially "rebelieved" the false statements and partially forgot that factual information was true. Or, to quote the study: "Even if individuals update their beliefs temporarily, explanations regarding both fact and fiction seemingly have an expiration date."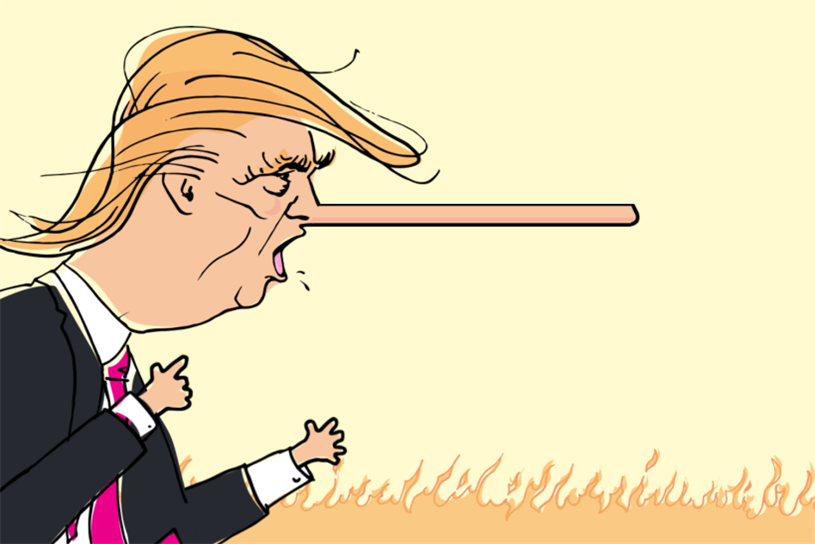 So, I'm not the psychologist on the blog so I have no idea what makes him lie so much.  I do know that I have never in my life seen any one even near this level of bull shit swinging and my dad had a car dealership and used car salesmen in his employ.  I can't even imagine the pathology that would create that circumstance but it's really so disturbing in needs a new term because pathological lying just doesn't sound enough  for how he manages to nuclearize obvious whoppers.
So, there are lies and then there are lies that cover up things that every one country needs to realize are dangerous lies. This headline and story from NBC:  "Trump authorized Soleimani's killing 7 months ago, with conditions."  So, we know the entire story of four embassies under imminent danger is basically a Lie of Mass Destruction and now we have more and more evidence thanks to Carol E. Lee and Courtney Kube.
President Donald Trump authorized the killing of Iranian Gen. Qassem Soleimani seven months ago if Iran's increased aggression resulted in the death of an American, according to five current and former senior administration officials.

The presidential directive in June came with the condition that Trump would have final signoff on any specific operation to kill Soleimani, officials said.

That decision explains why assassinating Soleimani was on the menu of options that the military presented to Trump two weeks ago for responding to an attack by Iranian proxies in Iraq, in which a U.S. contractor was killed and four U.S. service members were wounded, the officials said.

The timing, however, could undermine the Trump administration's stated justification for ordering the U.S. drone strike that killed Soleimani in Baghdad on Jan. 3. Officials have said Soleimani, the leader of the Islamic Revolutionary Guard Corps' elite Quds Force, was planning imminent attacks on Americans and had to be stopped.

"There have been a number of options presented to the president over the course of time," a senior administration official said, adding that it was "some time ago" that the president's aides put assassinating Soleimani on the list of potential responses to Iranian aggression.

After Iran shot down a U.S. drone in June, John Bolton, Trump's national security adviser at the time, urged Trump to retaliate by signing off on an operation to kill Soleimani, officials said. Secretary of State Mike Pompeo also wanted Trump to authorize the assassination, officials said.

But Trump rejected the idea, saying he'd take that step only if Iran crossed his red line: killing an American. The president's message was "that's only on the table if they hit Americans," according to a person briefed on the discussion.
Not even his cronies in the cabinet are supporting the stories he's telling his cult in the Hatefests or to Hate Monger Laura Ingraham on Faux News (via WAPO).
In an interview with Fox News's Laura Ingraham, excerpts of which were released Friday afternoon, Trump expanded on comments from a day earlier, when he initially told reporters that Soleimani's forces "were looking to blow up our embassy" in Baghdad. He later said at a rally in Toledo that "Soleimani was actively planning new attacks, and he was looking very seriously at our embassies, and not just the embassy in Baghdad."
Mike Esper did not carry water for the Liar-in-Chief yesterday on Face the Nation (via Raw Story).  Pompeo is still on the End Times Juice and is hanging in there with each shifting explanation
President Trump has claimed that Soleimani was plotting to  "blow up" the U.S. embassy in Baghdad as well as "four" other embassies, but according to Defense Secretary Mark T. Esper speaking to CBS News, the claim of four embassies being targeted wasn't based on an intelligence analysis; it was just something Trump "believed" to be true.

Esper confirmed that there was intelligence to support the claim that Soleimani was targeting the embassy in Baghdad and that intelligence was "shared with the Gang of Eight, not the broader membership of the Congress" — a claim that was somewhat contradicted by Secretary of State Mike Pompeo, who told NBC News that the information was indeed shared with Congress. According to Blake, therein lies the contradiction.

"…Esper now says he hasn't seen intelligence on the threat to multiple embassies, whereas Pompeo said the 'specific information' about imminent threats included threats to those embassies," Blake writes, adding that "even if we're to accept that Pompeo was speaking loosely and the intelligence was really just about the one U.S. embassy in Baghdad, Esper said that information wasn't shared with 'the broader membership of the Congress,' but only with the Gang of Eight. Pompeo, in contrast, said 'we did' when asked if the information about attacks on embassies was shared in that wider briefing. He later deflected when asked to re-confirm, but he did confirm."
I remembered Jeremy Scahill–writing for The Intercept--on the connections between Trump, Erick Prince, and ignorance and then a developing obsession on Suleimani.  He's updated that information and this was his headline on January 3: "WITH SULEIMANI ASSASSINATION, TRUMP IS DOING THE BIDDING OF WASHINGTON'S MOST VILE CABAL".
On August 3, 2016 — just three months before Donald Trump would win the Electoral College vote and ascend to power — Blackwater founder Erik Prince arranged a meeting at Trump Tower. For decades, Prince had been agitating for a war with Iran and, as early as 2010, had developed a fantastical proposal for using mercenaries to wage it.

At this meeting was George Nader, an American citizen who had a long history of being a quiet emissary for the United States in the Middle East. Nader, who had also worked for Blackwater and Prince, was a convicted pedophile in the Czech Republic and is facing similar allegations in the United States. Nader worked as an adviser for the Emirati royals and has close ties to Mohammed bin Salman, the Saudi crown prince.

There was also an Israeli at the Trump Tower meeting: Joel Zamel. He was there supposedly pitching a multimillion-dollar social media manipulation campaign to the Trump team. Zamel's company, Psy-Group, boasts of employing former Israeli intelligence operatives. Nader and Zamel were joined by Donald Trump Jr. According to the New York Times, the purpose of the meeting was "primarily to offer help to the Trump team, and it forged relationships between the men and Trump insiders that would develop over the coming months, past the election and well into President Trump's first year in office."

One major common goal ran through the agendas of all the participants in this Trump Tower meeting: regime change in Iran. Trump campaigned on belligerence toward Iran and trashing the Obama-led Iran nuclear deal, and he has followed through on those threats, filling his administration with the most vile, hawkish figures in the U.S. national security establishment. After appointing notorious warmonger John Bolton as national security adviser, Trump fired him last September. But despite reports that Trump had soured on Bolton because of his interventionist posture toward Iran, Bolton's firing merely opened the door for the equally belligerent Mike Pompeo to take over the administration's Iran policy at the State Department. Now Pompeo is the public face of the Suleimani assassination, while for his part, the fired Bolton didn't want to be left out of the gruesome victory lap:
CNN picked up the Blackwater Back Channel.  This is a good summary from Raw story on the connection between the assassination and Erik Prince.  Again, the last attack by a Hezbollah proxy killed now American Soldiers but took out a "contractor".  American soldiers were injured but not killed.
So, did we do this because of Erik Prince? John Bolton? Mike Pompeo? Who pushed the dementia-addled Dotard to do this outsized attack at mar a lago?
New details continue to emerge about Donald Trump ordering the assassination of Iranian Gen. Qassim Suleimani.

"Erik Prince, the Blackwater-founder-turned-unofficial-2016-Trump-campaign-adviser, advocated to the campaign years ago for the killing of Iranian commander Qasem Soleimani, according to a recently disclosed memo that reveals some of the earliest thinking circulated within Donald Trump's team regarding his approach to Iran," CNN reported Saturday.
The UK version of Business Insider believes Trump made the assassination orders based on GOP Senators.  This is based on Wall Street Journal reporting late last week.
President Donald Trump told associates that he assassinated Iran's top military leader last week in part to appease Republican senators who'll play a crucial role in his Senate impeachment trial, The Wall Street Journal reported on Thursday.

In a lengthy piece detailing how the president's top advisers coalesced behind the strike on Iranian Maj. Gen. Qassem Soleimani, The Journal reported that Trump had told associates he felt pressured to satisfy senators who were pushing for stronger US action against Soleimani and who will run defense for him on impeachment.

One of Trump's most outspoken supporters, GOP Sen. Lindsey Graham, appears to be the only congressional lawmaker Trump briefed about his plan to assassinate Soleimani in the days leading up to the strike.

"I was briefed about the potential operation when I was down in Florida," Graham told Fox News. "I appreciate being brought into the orbit."

The South Carolina Republican, an Iran hawk, celebrated the controversial strike, which the administration did not seek congressional authorization to carry out. After Iran retaliated by hitting US-occupied Iraqi bases on Tuesday, Graham called the move "an act of war."
The other shocking part of the Ingraham interview was this via Crooks and Liars: "Trump Blasted For Bragging About 'Selling' American Troops To Saudi Arabia And S. Korea. " Trump boasted to Fox's Laura Ingraham during an interview last Friday that Saudi Arabia deposited a billion dollars "in the bank" for US troops being sent, and that South Korea is paying $500 million for troops as well.  So is this boast a truth, dare, or lie?
Attacking Nancy Pelosi and making up more threats to our embassies out of whole cloth weren't the only crazy things to come out of Trump's mouth during his softball interview with Fox's Laura Ingraham Friday night. Trump also told Ingraham that both Saudi Arabia and South Korea have deposited money into a "bank account" in exchange for more U.S. troops. Who this supposed "bank account" belongs to, he did not say.

Trump was rightfully taken to task on Twitter for the exchange by former Republican Rep. Justin Amash and others, who went after Trump for treating our troops like mercenaries, and would like to know, as I would, just where this money he's talking about was deposited.

Rep. Justin Amash Blasts Trump For 'Selling' American Troops To Saudis:

Conservative Rep. Justin Amash (I-Mich.) accused Donald Trump Saturday of "selling" American troops to Saudi Arabia after the president boasted that the nation has deposited $1 billion into a bank he did not identify for "more troops."

"He sells troops," Amash tersely noted in a tweet.

Other critics erupted on Twitter over a possible future in which U.S. soldiers could be sent as mercenaries to any high-bidding country to risk their lives, regardless of a nation's ideology or rationale for fighting.

Others argued the country doesn't deserve American support because of Saudi Arabia's link to the vicious dismemberment and murder of Saudi journalist Jamal Khashoggi, who was writing at the time for The Washington Post. Some pointed out that most of the hijackers in the 9/11 attack were Saudis.

And some wondered exactly where the Saudi $1 billion is.

Trump clearly saw nothing wrong with the idea. "Listen, you're a very rich country," he told Saudi officials, Trump recounted on Fox News. "You want more troops? I'm going to send them to you, but you've got to pay us. They're paying us. They've already deposited $1 billion in the bank."
So, did the US take oil from Syria thereby committing a war crime and  did he send US troops as mercenaries to South  Korea and Saudi Arabia as mercenaries?   Inquiring minds want to know
Just one last item and it's not related to the Lying Scumbag occupying the Oval Office.  Corey Booker has pulled out of the 2020 Presidential Race leaving former Mass. Governor Deval Patrick as the only black candidate in the race.  We clearly need a change in the way we elect president because it is truly odd that a party with a diverse base can only come up with a slate of mostly white senior citizens which is all the Republicans provide and work hard to ensure.
Mike Berbenes of Yahoo News asks this question: "Do Democrats have a diversity problem?"   Why is it that everyone thinks the safest way to get Trump out of the White House is to sic a white man on him?  
Many on the left have expressed concern that an all-white top tier of the Democratic field might alienate voters of color that the eventual nominee will need to defeat Donald Trump in the general election. One of the key reasons Hillary Clinton lost in 2016 was a decline in black voter turnout. Others have argued that the party has a duty to represent its base so issues that matter to the various racial and ideological constituencies are heard.

Castro echoed a popular sentiment among liberals in blaming the primary process for the lack of diversity in the field. Having the predominantly white states of Iowa and New Hampshire vote first, he argued, puts minority candidates at a disadvantage. Part of the criteria for debate qualification is how many donors a candidate has — which some argue disadvantages minority voters who are less likely to have disposable income.

Some analysts say the lack of minority representation in the Democratic field isn't as big of a problem as it may seem. The top of the field is actually historically diverse if you look beyond race, some argue, with a woman, a Jewish man and a gay man among the top three candidates. There's also a significant chance that the nominee will choose a person of color as their running mate.

Others have argued that it's reductive to think black and Latino voters would only be excited about candidates of their own race. Part of the reason Castro, Harris and Booker have struggled is because the demographics they represent have given steady support to white candidates. Joe Biden has a strong advantage among black voters, and Bernie Sanders has been the top choice of Latinos.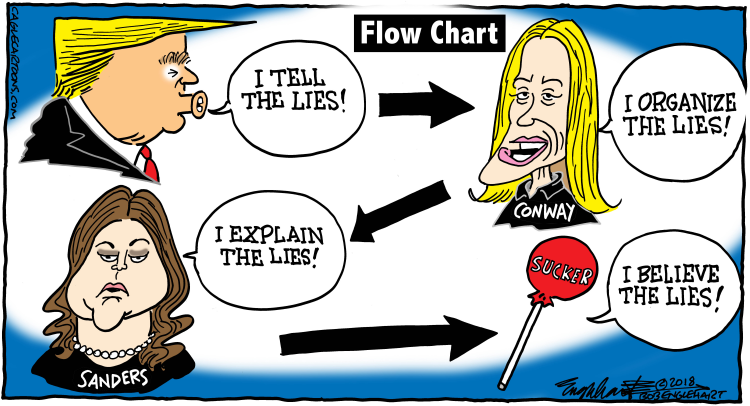 Yeah, right. I forgot. Everything is Hillary's fault.
So, we have a debate on Tuesday Night, impeachment articles are heading to the Senate, and I'm tired of being bullied and gaslighted by what's supposed to pass as a leader in the USA.  I'm as confused as any one on this slate of candidates including the sudden interest in Steyer.   This NPR article kinda sums it up for me the kid who grew up in Iowa.  The debate will be at Drake University which is my sister's Alma mater.
Without Yang or Booker (who failed to qualify for the debate and suspended his campaign on Monday), the debate will not have even one person of color.

Those who remain will, as always, strive to differentiate themselves from each other while proving they have what it takes to defeat President Trump in November. Iowans will have their chance to weigh in on that question in three weeks during the party's precinct-level caucuses on Feb. 3.

And that suggests something else that may seem missing Tuesday night: a clear favorite. The well-respected Des Moines Register/CNN/Mediacom poll now has Sen. Bernie Sanders of Vermont leading in Iowa, but the average of polls nationwide and in other early voting states still shows a modest preference for former Vice President Joe Biden.

At this point, it is possible to imagine either emerging from the early voting states as a bona fide front-runner in time for Super Tuesday on March 3, when 14 states will vote, including delegate-rich California and Texas.

But it is also possible to imagine neither of them doing so, and thus to imagine Super Tuesday as a hodgepodge of conflicting results.
What's on you reading and blogging list tonight?
---
Posted: December 29, 2019
Filed under: 2020 Elections, Climate Change, Democratic Politics, Diplomacy Nightmares, Domestic Policy, Donald Trump, Elections, Environment, Environmental Protection, Main Stream Media, morning reads, open thread, Republican presidential politics, The Media SUCKS, WE TOLD THEM SO
11 Comments
With all the bullshit lately about fucking Bernie Sanders…and since the one person who could stand up to tRump has/was left to drop out (Kamala)…to where we are seriously looking at a old white guy (Biden)…to wit, do we honestly think the elections are actually "secured" anymore (Putin)…
I feel that when tRump is re-elected, we here can tell all those news media assholes, BernieBros, Biden Shills, Tom Perez and the rest of the damn fools…
Hey! You listen to me, wacko.

See this fist?

I'm about ready to use…

that hatchet-face

of yours as a punching bag.

Now sit down and shut up!

Mole's right, Peggy.

I am sick of listenin'

to your bitchin'.

The next time you feel a fit

comin' on, go outside and bitch.

Bitch at the air.

Bitch at the trees.

But don't bitch at us!
Gotta love John Waters Desperate Living!
No shit…but in all seriousness, if tRump is re-elected, the USA will turn into a Mortville:
(Once you get past the roaches, you'll see what I mean.)
Since this post is a total downer, let's take a look at who died this year.
Now the video does not include, Sue Lyon Dies: 'Lolita' Star Was 73
She was 14 when Kubrick cast her as Lolita back in 1962. She was two years older than my mom.
More, "Gone but not forgotten…"
Cokie Roberts, Toni Morrison. Gloria Vanderbilt.Getty Images/AP
From the NYT: In a Year of Notable Deaths, a World of Women Who Shattered Ceilings
Just a few tweets to round this thread up:
All I can say to this next tweet is…If only:
https://twitter.com/raising_hill/status/1210746457801625602?s=21
Oh yeah, this tweet reminds me:
Giuliani pals leveraged GOP access to seek Ukraine gas deal
Check it out, Nixon got something right:
And lastly:
This has been a difficult year, I miss my mama like crazy. Just wanted to get through all the sad depressing rehash of who we lost this year. Some I have left out on purpose. Can y'all guess who?
This is an open thread.
After I wrote this post, news of the latest anti-Semitic attack/hate crime in NYC:
---
Posted: June 13, 2018
Filed under: Canada, children, China, Congress, corruption, Diplomacy Nightmares, Discrimination against women, Donald Trump, Foreign Affairs, Fox News, France, Germany, Great Britain, Human Rights, ICE Immigration and Customs Enforcement, immigration, Injustice system, Kim Jung Un, morning reads, North Korea, open thread, Political and Editorial Cartoons, racism, Real Life Horror, Refugees, refugees from Central and South America, Republican politics, right wing hate grouups, Russia, the GOP, Trade, tRump crimes against humanity, U.S. Politics, US & Canada, Violence against women, Wednesday Hump Day Cartoons, white nationalists, Women's Rights
| Tags: Rep. Pramila Jayapal
65 Comments
If anyone saw the Rep. Pramila Jayapal interview last night on Chris Hayes…you know the absolute terror and disgust that can make an actual pain in your chest.
If you have not seen this interview, stop what you are doing right now, and watch it.
Rep. Jayapal: Mothers didn't even get to say bye to kids
It will be very difficult, and the word difficult is not used lightly…but work your way through it. Feel the bitter pain, that chokes up and taste foul in the back of your throat. For that is the essence of a hateful authoritarian dictatorship rule, and when Hannah Arendt spoke of the Banality of Evil….let me tell you, it starts here….
More from Rep. Jayapal:
The situation is only getting worse….
I don't know what the fuck the United States is anymore, it sure as hell isn't a democracy…it has moved on past the point of the "breakdown" period. I truly think we are now at the beginning of the Totalitarian Regime of Trump.
… Arendt notes that loneliness can become both the seedbed and the perilous consequence of the isolation effected by tyrannical regimes:

In isolation, man remains in contact with the world as the human artifice; only when the most elementary form of human creativity, which is the capacity to add something of one's own to the common world, is destroyed, isolation becomes altogether unbearable… Isolation then becomes loneliness.

[…]

While isolation concerns only the political realm of life, loneliness concerns human life as a whole. Totalitarian government, like all tyrannies, certainly could not exist without destroying the public realm of life, that is, without destroying, by isolating men, their political capacities. But totalitarian domination as a form of government is new in that it is not content with this isolation and destroys private life as well. It bases itself on loneliness, on the experience of not belonging to the world at all, which is among the most radical and desperate experiences of man.

This is why our insistence on belonging, community, and human connection is one of the greatest acts of courage and resistance in the face of oppression…
And let's not forget the fiasco with Canada and our other allies….the isolation that has been the cornerstone of tRump's rule in office:
What perpetuates such tyrannical regimes, Arendt argues, is manipulation by isolation — something most effectively accomplished by the divisiveness of "us vs. them" narratives. She writes:

Terror can rule absolutely only over men who are isolated against each other… Therefore, one of the primary concerns of all tyrannical government is to bring this isolation about. Isolation may be the beginning of terror; it certainly is its most fertile ground; it always is its result. This isolation is, as it were, pretotalitarian; its hallmark is impotence insofar as power always comes from men acting together…; isolated men are powerless by definition.
tRump has aligned the US with ruthless dictators and powerful authoritarian governments…because that is what the US as become.
Some updates on the North Korea Summit:
North Korea state media says Trump agreed to lift sanctions against North | Reuters
North Korean state media said on Wednesday U.S. President Donald Trump had agreed to lift sanctions against the North in addition to providing security guarantees in the summit with the North's leader, Kim Jong Un, the previous day.
North Korea state media reporting Trump agreed to lift sanctions | TheHill
Both leaders signed an agreement committing the United States to unspecified "security guarantees" in exchange for denuclearization in the Korean Peninsula.

Trump reportedly offered to lift sanctions on the cash-strapped country in addition to those security guarantees, according to Reuters.

North Korea's KCNA news agency cites Trump making the pledge to lift the economic barriers after saying the U.S. would end joint military exercises with South Korea.

Following the summit, Trump had indicated that sanctions would remainuntil North Korea began the denuclearization process saying of easing sanctions, "I hope it's going to be soon. At a certain point, I actually look forward to taking them off."

Reuters did not receive immediate comment from U.S. officials.

The Hill has also reached out to the White House for comment.
Ugh…
In other news, Steve King retweeted a Nazi: GOP lawmaker retweets prominent British neo-Nazi | TheHill
There seems to be a new Fox News/ tRump family connection in the "house" ….STASI: Fox should fire reporter Kimberly Guilfoyle, who can't possibly stay neutral while dating a Trump kid – NY Daily News
And, tRump is keen on building a tRump Tower in North Korea:
North Korea 'Could Have The Best Hotels' On Its Beaches, Trump Raves To Kim | HuffPost
"They have great beaches," Trump said at a news conference following the talks between the two leaders. "You see that whenever they're exploding the canons into the ocean. I said look at that view. Wouldn't that make a great condo beyond that?"

"You could have the best hotels in the world right there. Think of it from a real estate perspective," Trump continued. "You have South Korea, you have China, and they own the land in the middle. How bad is that? Right? It's great."

Despite Trump's grandiose suggestions, the U.S. State Department recommends against travel to North Korea. Federal authorities advise travelers to draft a will and "funeral wishes" before going.
I think that part about drafting a will and making funeral wishes is a dramatically different message to what the tRump admin is pushing.
Going back to the #Wherearethechildren and #FamiliesBelongTogether issue…
After the Chris Hayes interview, Rep. Jayapal posted this on her Twitter account:
Now the funnies…starting with this shit…no it ain't no joke. This is fucking real:
Why Donald Trump showed Kim Jong-un a movie trailer at the North Korea summit – Axios
President Trump's wooing of Kim Jong-un at the Singapore summit included the iPad showing (in English and Korean) of a "Destiny Pictures" movie trailer, made by the White House's National Security Council, starring themselves saving the world.

Jonathan Swan's sources help illuminate Trump's thinking:

Trump thinks of his presidency in cinematic terms — with himself as star, producer, director, writer and critic. Now, backed by the resources of the United States government, he's a studio, too.
The president is very aware of his celebrity and how people view him.
Kim is a young tyrant obsessed with pop culture.
So by literally casting the two of them in a movie, Trump's was celebritizing the summit, and aiming at Kim's sweet spot.

The White House is very proud of the video: Vice President Pence showed it at yesterday's weekly Senate Republican luncheon.

Garrett Marquis, National Security Council spokesman: "The video was created by the NSC to help the President demonstrate the benefits of complete denuclearization, and a vision of a peaceful and prosperous Korean Peninsula."
And if you want to see the video…just go to the White House facebook page..yeah, can you believe this shit?
06/13/2018 Cartoon by Nick Anderson
Exactly….yes to this one Nick Anderson!
06/13/2018 Cartoon by Nate Beeler
06/12/2018 Cartoon by Nate Beeler
06/12/2018 Cartoon by Signe Wilkinson
Uh, that one from Signe is spot on.
Nick Anderson cartoon: 06/12/2018 Cartoon by Nick Anderson
The Handshake: 06/13/2018 Cartoon by Adam Zyglis
Neighbors to the North: 06/12/2018 Cartoon by Adam Zyglis
G-7 Summit: 06/10/2018 Cartoon by Adam Zyglis
06/13/2018 Cartoon by Steve Artley
Bruce Plante Cartoon: Trump and Kim Jong Un meet: 06/13/2018 Cartoon by Bruce Plante
Clay Bennett editorial cartoon: 06/13/2018 Cartoon by Clay Bennett
06/13/2018 Cartoon by MStreeter
06/13/2018 Cartoon by Kevin Siers
06/12/2018 Cartoon by Joe Heller
06/12/2018 Cartoon by Gustavo Rodriguez
Allies of Evil: 06/13/2018 Cartoon by Jen Sorensen
Rudy: 06/13/2018 Cartoon by James Silk
The best deals: 06/13/2018 Cartoon by James Silk
06/12/2018 Cartoon by Matt Wuerker
U.S.-N.K. SUMMIT: 06/12/2018 Cartoon by Deb Milbrath
G7 2018: 06/11/2018 Cartoon by Deb Milbrath
Statue of Cruelty: 06/12/2018 Cartoon by Steve Greenberg
I think the kid should be younger in that cartoon…but that is only my opinion.
And that will about do it for me…
One more thing before we go:
See this?
It is from a water bottle I bought at Walmart…see what it says…"Designed in the USA."  What a fucking joke…
You know what else is funny…Walmart bicycles say they are assembled in the USA…you what to know what that means?
It means that some store employee puts the bike together in the back room, cute? Yeah, all the parts come from somewhere overseas…innit funny?
"Assembled in the USA."
"Designed in the USA."
The mutthafukkin joke is on us.
This is an open thread.
---
Posted: June 10, 2018
Filed under: American Gun Fetish, Canada, children, Civil Liberties, Congress, corruption, Diplomacy Nightmares, Foreign Affairs, Fox News, Gun Control, ICE Immigration and Customs Enforcement, immigration, India, Kim Jung Un, legislation, morning reads, North Korea, open thread, Refugees, Republican politics, Russia, the GOP, The Right Wing, Trade, Trump, tRump crimes against humanity, Turkey, U.S. Politics, US & Canada, We are so F'd, WE TOLD THEM SO
| Tags: Angela Merkel, Emmanuel Macron, Larry Kudlow
28 Comments
I think this part of Boston Boomer's post title from yesterday was spot on: "These Days I Often Cry While Reading News" …yup, I do that too! Only I would take it a step further, and say that lately, I often start to hyperventilate and have anxiety attacks while scrolling through the Twitter feed. (I am not being hyperbolic with that statement either. I do start to hyperventilate.) I can feel my breathing becoming more intense and faster…forward towards out of control. My heart rate increases dramatically. My palms sweat and feel distinctly cold at the same time. I can actually feel my eyebrows becoming one, from the pained expression my face has contorted into…
Yeah, I think we all know that feeling I am describing above…am I right?
That is why this little asteroid of a nugget that passed my way this morning made me cringe:
And as you will see, no one corrected the "misstatement?" If that is what the fucking thing was…
Fox & Friends host slips: Trump's North Korea summit is a 'historic meeting between two dictators'
During an interview with former White House Communications Director Anthony Scaramucci, [Abby] Huntsman interrupted to noted that Trump had arrived for the summit in Singapore.

"There is the president of the United States, Donald Trump, about to walk down those [Air Force Once] stairs, stepping foot in Singapore as we wait this historic summit with the North Korea dictator Kim Jong-un."

"Anthony, talk to us about this moment," she said, turning to Scaramucci. "This is history. We are living — regardless of what happens in that meeting between the two dictators — what we are seeing right now, this is historic."
Scaramucci then agreed… adding that Trump is a "disruptive risk taker"…not even missing a beat while continuing to fawn over the tangerine ass mouth, lavishing more praise on his dear leader as the segment went on. Video at the link.
The links I bring you today are pretty much things you may already be aware of, I don't know anymore…War with Canada? I guess things are going as Putin planned?
To reiterate:
Trump removes U.S. from G-7 joint statement over escalating feud with Canada's Trudeau – The Washington Post
President Trump feuded with Canadian Prime Minister Justin Trudeau and threatened to impose penalties on foreign automobile imports Saturday, capping an acrimonious meeting of the Group of Seven industrial nations that further frayed ties between the United States and its closest allies.

Trump said Saturday evening that he had instructed U.S. officials to withdraw support for a joint statement with other member nations he had backed just hours earlier, saying the United States would not join after Trudeau publicly criticized Trump's trade policy.
European officials described things much differently. Their leaders confronted Trump about how his protectionist policies had given them no choice but to retaliate with tariffs of their own, a person familiar with the encounter said. These tariffs, they told Trump, would hurt everyone. Trump had tried to essentially splinter the European leaders by negotiating some changes with Germany and different ones with France, but those leaders appeared locked together.

They had been careful not to reveal their approach before meeting with Trump, although it appeared very calculated.

"If you have a strategy, do not explain your strategy before the meeting — because if you are explaining your strategy before the meeting, you are losing your strategy," European Commission President Jean-Claude Juncker told reporters.
(I thought that was funny…don't know why.)
In Trump, some fear the end of the world order – The Washington Post
"What worries me most . . . is the fact that the rules-based international order is being challenged," European Council President Donald Tusk said as the G-7 summit got underway. What is surprising, Tusk said, is that the challenge is driven not by the "usual suspects, but by its main architect and guarantor, the U.S."
By the way:
Kudlow was on the Sunday shows, fucking things up even more:
Speculation on the Twitter is that Kudlow is drunk.
I don't know, that sounds like crazy shit to me….Dak, your thoughts?
This is something>>>>
And I think we should revisit this thread:
And if all that shit doesn't scare the shit out of you:
Senators Corker and Kaine Want to Give President Trump the Authority to Wage Worldwide War | American Civil Liberties Union
Over the many years since Congress passed the Authorization for Use of Military Force (AUMF) of 2001, the ACLU has dedicated itself to defending the civil liberties and human rights that have been threatened as a result of this resolution and its successors. The harms have included the drone killings of American citizens, broad surveillance of American citizens, the kidnapping and torture of suspects, and indefinite detention without charge or trial, even of an American citizen apprehended in the United States.

Now, Sens. Bob Corker (R-Tenn.) and Tim Kaine (D-Va.) are working on a new AUMF that is even more damaging to our freedoms.

It would be hard to overstate the depth and breadth of the dangers to the Constitution, civil liberties, and human rights that the Corker-Kaine AUMF would cause. The Corker-Kaine AUMF would give the current president and all future presidents authority from Congress to engage in worldwide war, sending American troops to countries where we are not now at war and against groups that the president alone decides are enemies.
Uh, yeah…you read that, Kaine.
The Corker-Kaine AUMF would authorize force, without operational limitations, against eight groups in six countries. The president could then add to both lists, as long as the president reports the expansion to Congress. To be clear — the president would have unilateral authority to add additional countries — including the United States itself — to the list of countries where Congress is authorizing war. And the president would have unilateral authority to add additional enemies, including groups in the United States itself and even individual Americans, under its new authority for the president to designate "persons" as enemies.

Their proposal also contains a sleeper provision with the innocuous title, "Sec. 10 Conforming Amendment," that would create a new legal basis for the military to capture and imprison individuals in indefinite detention without charge or trial. This greatly expands the scope of the infamous indefinite detention provision in the 2012 National Defense Authorization Act. Like the NDAA, the Corker-Kaine AUMF has no statutory prohibition against locking up American citizens or anyone picked up in the United States itself. While we continue to believe it would still be unlawful for a president to try indefinite detention of an American citizen in the United States (again), there is no reason for Congress to risk it.
About that photo released by Merkel:
Let's look at a few other photos from the G7 Summit:
Macron had a couple good ones…he released his own tRump smackdown picture…you can see he is looking exasperated as he jesters toward the tRump asshole below:
What do you think he was saying to him? What's a matter with you?
Oh wait, that is more of an Italian thing right?
(tRump has that covered as well, you see, he is already love crazy over Italy's newly elected right-wing prime minister.)
Wow, the hard on tRump gets for these far right assholes is disgusting.
Back to Macron: Did you see the lasting impression he left on tRumps little hand?
Riot!
Just a few other links for y'all:
Update on What Senator Jeff Merkley Saw at an Immigrant Detention Center for Children | The Nation
Can you describe to me what you saw there?

I'll tell you what was very difficult to see. One room had smaller cyclone fences—they look like the way you construct a dog kennel. They're larger, but that's the thought that comes to mind when you see them. Then they have these space blankets [light foil blankets], which is a very strange sight, to see kids using a space blanket as a cushion—but they don't provide any cushion—or as a cover for privacy. There're no mattresses in that section.

After they go through interviews, they go into a big warehouse. I called them cages, and the White House said that's unfair, they aren't cages. Well, call it a cell, then. It's a cyclone-fence-constructed area. There were all these boys in this big enclosure, maybe three to four dozen boys, and they lined up, from smallest to largest, to get ready to go eat. The tiniest kid at the front of the line, he was knee-high to a grasshopper; he was 4, maybe 5 years old. They go up to age 16 or 17.

I understand that the McAllen facility operated under the Obama administration, to accommodate the surge of unaccompanied minors from Central America we saw in 2014. Do you know whether the children you saw last weekend are mainly unaccompanied minors, who came here alone, or whether they're mainly kids who've been separated from their parents under this new DOJ policy?

Well, some may have come as unaccompanied minors, but many have not. The 4-year-old, it's extremely unlikely he did, I suppose an older brother might have brought him across, but he was just so, so tiny. Many of them are kids who were taken away from their parents, in that facility. I asked: "Where are the kids who've been separated from their parents?" And they said "Here."

But here's the thing—as soon as they take the kids away from their parents, they call them "unaccompanied minors" too! I asked, which are the kids who came alone, and which came with their families, but no one could tell me. We do know that during a 12-day period in May 658 kids were separated from their families. We know that the number of immigrant children detained without parents went up 21 percent from May to June.

Another question is: Where do the kids end up, and can the parents reach them? They told me, "Oh yes, they get an A code," and I asked, "Well, what's an A code," and it turns out it's an "alien code," a number where they can be tracked through the system. So it's really not a difficulty for parents to find their children, they said. But the children are actually in one agency, the Department of Health and Human Services, and the parents are in another agency, the Department of Homeland Security. And according to immigration advocates I spoke with, they're saying it's actually not easy to track down the kids. The younger kids may be in a foster family, where the foster family doesn't speak Spanish.
Fucking hell.
Ugh…I can't take anymore!
This is an open thread.
I just want to share one more thing with you.
It is personal, but it is too sweet not to post…
Here is the wedding video from my daughter's wedding. It is done by Izra Lopez, to the song
L-O-V-E by Nat King Cole.
It's lovely and hopeful. And not just because it is my kid…the video is awesome.
Y'all have a better day today, here's to love and hoping that tRump doesn't fuck things up beyond repair this week.
---