Posted: January 13, 2020
Filed under: 2020 Elections, Afternoon Reads, corruption, Diplomacy Nightmares, Drone Warfare, Iran, Iraq, Saudi Arabia
23 Comments

Good Afternoon Sky Dancers!
So, just in case you're not of the sportsball persuasion like me, I  thought I'd mention our LSU Tigers have a big game today in the Super Dome and the Orange Snot blob has decided it might be a good place to be cheered at even though outside he will be jeered at. The Tigers are going after their 4th National Championship and, of course, I have no idea what a Clemson is other than some college with another team
Frankly, I'd rather the university my kids went to and the system for which I taught for about 10ish years would stop all the  water leaks in the Library and other buildings.  But, silly me, panem et circenses  always keeps the desperate masses from revolution or so it's been said.
Yes.  We're getting a visitation from the orange snot blob that either lies continually, says deluded things continually, and just makes up things of the top of his critter festooned head.  He mentioned he's going to visit his property here to the usual suspects.  So, look to the left and see exactly how realistic, possible, and plausible said visitation would be.
Most of the outstate Yahoos from here included the folks that put into office do not care that he lies and some of them–Yes Senator John Kennedy I'm looking at you–just repeat  the lies with a faux hillbilly vibe.
Even more startling than the sheer number of POTUS lies is how brazen many of them have been. Dig deeper into this political phenomenon and something odd and counterintuitive emerges: Many people know that Trump is lying to them and simply don't care. This raises a fascinating question: Could the president extricate himself from the Ukraine quid-pro-quo scandal, the linchpin of the current impeachment proceedings, by spewing one lie after another? 

According to the academic paperProcessing Political Misinformation: Comprehending the Trump Phenomenon, the answer is yes. Conducted prior to the 2016 presidential election, the study focuses on credibility experiments. Subjects were asked to rate their belief in eight statements (four true, four false) that Trump made during his campaign. Some were attributed to him: "Donald Trump said that vaccines cause autism." Others had no attribution: "Vaccines cause autism." Then came the fact checks. After false items were corrected and true items confirmed, the test subjects rerated the statements. 

One of the findings confirmed what every FOX and MSNBC pundit already knows. When subjects first rated the veracity of true and false statements, Republican supporters of Trump believed the claim more when it was attributed to Trump; the opposite was true of Democrats. Republicans who were not pro Trump also believed less in statements attributed to him (but not to the same degree as Democrats), while their belief in the false statements was not influenced by attribution. 

The other key finding is less obvious. There was a large bipartisan shift in belief after the fact check, suggesting that both conservatives and liberals can change their minds if they're presented with convincing, unbiased information. But there was a catch: After a one-week delay, subjects partially "rebelieved" the false statements and partially forgot that factual information was true. Or, to quote the study: "Even if individuals update their beliefs temporarily, explanations regarding both fact and fiction seemingly have an expiration date."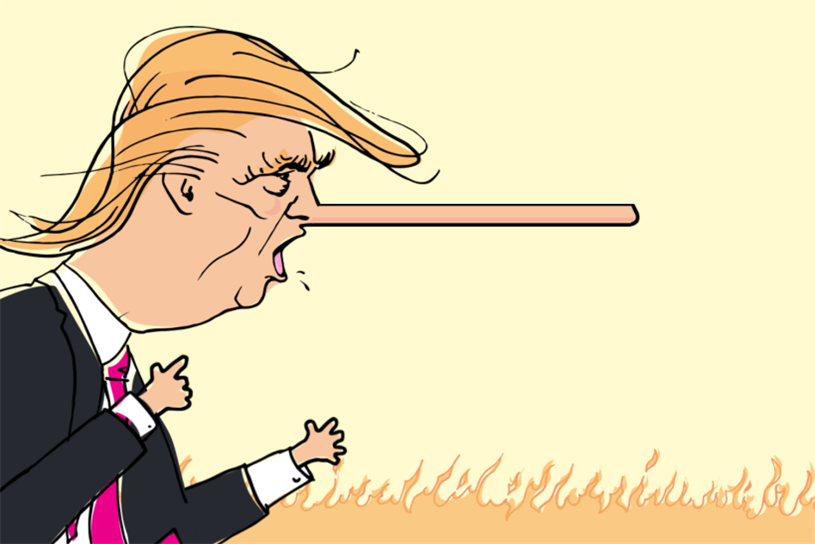 So, I'm not the psychologist on the blog so I have no idea what makes him lie so much.  I do know that I have never in my life seen any one even near this level of bull shit swinging and my dad had a car dealership and used car salesmen in his employ.  I can't even imagine the pathology that would create that circumstance but it's really so disturbing in needs a new term because pathological lying just doesn't sound enough  for how he manages to nuclearize obvious whoppers.
So, there are lies and then there are lies that cover up things that every one country needs to realize are dangerous lies. This headline and story from NBC:  "Trump authorized Soleimani's killing 7 months ago, with conditions."  So, we know the entire story of four embassies under imminent danger is basically a Lie of Mass Destruction and now we have more and more evidence thanks to Carol E. Lee and Courtney Kube.
President Donald Trump authorized the killing of Iranian Gen. Qassem Soleimani seven months ago if Iran's increased aggression resulted in the death of an American, according to five current and former senior administration officials.

The presidential directive in June came with the condition that Trump would have final signoff on any specific operation to kill Soleimani, officials said.

That decision explains why assassinating Soleimani was on the menu of options that the military presented to Trump two weeks ago for responding to an attack by Iranian proxies in Iraq, in which a U.S. contractor was killed and four U.S. service members were wounded, the officials said.

The timing, however, could undermine the Trump administration's stated justification for ordering the U.S. drone strike that killed Soleimani in Baghdad on Jan. 3. Officials have said Soleimani, the leader of the Islamic Revolutionary Guard Corps' elite Quds Force, was planning imminent attacks on Americans and had to be stopped.

"There have been a number of options presented to the president over the course of time," a senior administration official said, adding that it was "some time ago" that the president's aides put assassinating Soleimani on the list of potential responses to Iranian aggression.

After Iran shot down a U.S. drone in June, John Bolton, Trump's national security adviser at the time, urged Trump to retaliate by signing off on an operation to kill Soleimani, officials said. Secretary of State Mike Pompeo also wanted Trump to authorize the assassination, officials said.

But Trump rejected the idea, saying he'd take that step only if Iran crossed his red line: killing an American. The president's message was "that's only on the table if they hit Americans," according to a person briefed on the discussion.
Not even his cronies in the cabinet are supporting the stories he's telling his cult in the Hatefests or to Hate Monger Laura Ingraham on Faux News (via WAPO).
In an interview with Fox News's Laura Ingraham, excerpts of which were released Friday afternoon, Trump expanded on comments from a day earlier, when he initially told reporters that Soleimani's forces "were looking to blow up our embassy" in Baghdad. He later said at a rally in Toledo that "Soleimani was actively planning new attacks, and he was looking very seriously at our embassies, and not just the embassy in Baghdad."
Mike Esper did not carry water for the Liar-in-Chief yesterday on Face the Nation (via Raw Story).  Pompeo is still on the End Times Juice and is hanging in there with each shifting explanation
President Trump has claimed that Soleimani was plotting to  "blow up" the U.S. embassy in Baghdad as well as "four" other embassies, but according to Defense Secretary Mark T. Esper speaking to CBS News, the claim of four embassies being targeted wasn't based on an intelligence analysis; it was just something Trump "believed" to be true.

Esper confirmed that there was intelligence to support the claim that Soleimani was targeting the embassy in Baghdad and that intelligence was "shared with the Gang of Eight, not the broader membership of the Congress" — a claim that was somewhat contradicted by Secretary of State Mike Pompeo, who told NBC News that the information was indeed shared with Congress. According to Blake, therein lies the contradiction.

"…Esper now says he hasn't seen intelligence on the threat to multiple embassies, whereas Pompeo said the 'specific information' about imminent threats included threats to those embassies," Blake writes, adding that "even if we're to accept that Pompeo was speaking loosely and the intelligence was really just about the one U.S. embassy in Baghdad, Esper said that information wasn't shared with 'the broader membership of the Congress,' but only with the Gang of Eight. Pompeo, in contrast, said 'we did' when asked if the information about attacks on embassies was shared in that wider briefing. He later deflected when asked to re-confirm, but he did confirm."
I remembered Jeremy Scahill–writing for The Intercept--on the connections between Trump, Erick Prince, and ignorance and then a developing obsession on Suleimani.  He's updated that information and this was his headline on January 3: "WITH SULEIMANI ASSASSINATION, TRUMP IS DOING THE BIDDING OF WASHINGTON'S MOST VILE CABAL".
On August 3, 2016 — just three months before Donald Trump would win the Electoral College vote and ascend to power — Blackwater founder Erik Prince arranged a meeting at Trump Tower. For decades, Prince had been agitating for a war with Iran and, as early as 2010, had developed a fantastical proposal for using mercenaries to wage it.

At this meeting was George Nader, an American citizen who had a long history of being a quiet emissary for the United States in the Middle East. Nader, who had also worked for Blackwater and Prince, was a convicted pedophile in the Czech Republic and is facing similar allegations in the United States. Nader worked as an adviser for the Emirati royals and has close ties to Mohammed bin Salman, the Saudi crown prince.

There was also an Israeli at the Trump Tower meeting: Joel Zamel. He was there supposedly pitching a multimillion-dollar social media manipulation campaign to the Trump team. Zamel's company, Psy-Group, boasts of employing former Israeli intelligence operatives. Nader and Zamel were joined by Donald Trump Jr. According to the New York Times, the purpose of the meeting was "primarily to offer help to the Trump team, and it forged relationships between the men and Trump insiders that would develop over the coming months, past the election and well into President Trump's first year in office."

One major common goal ran through the agendas of all the participants in this Trump Tower meeting: regime change in Iran. Trump campaigned on belligerence toward Iran and trashing the Obama-led Iran nuclear deal, and he has followed through on those threats, filling his administration with the most vile, hawkish figures in the U.S. national security establishment. After appointing notorious warmonger John Bolton as national security adviser, Trump fired him last September. But despite reports that Trump had soured on Bolton because of his interventionist posture toward Iran, Bolton's firing merely opened the door for the equally belligerent Mike Pompeo to take over the administration's Iran policy at the State Department. Now Pompeo is the public face of the Suleimani assassination, while for his part, the fired Bolton didn't want to be left out of the gruesome victory lap:
CNN picked up the Blackwater Back Channel.  This is a good summary from Raw story on the connection between the assassination and Erik Prince.  Again, the last attack by a Hezbollah proxy killed now American Soldiers but took out a "contractor".  American soldiers were injured but not killed.
So, did we do this because of Erik Prince? John Bolton? Mike Pompeo? Who pushed the dementia-addled Dotard to do this outsized attack at mar a lago?
New details continue to emerge about Donald Trump ordering the assassination of Iranian Gen. Qassim Suleimani.

"Erik Prince, the Blackwater-founder-turned-unofficial-2016-Trump-campaign-adviser, advocated to the campaign years ago for the killing of Iranian commander Qasem Soleimani, according to a recently disclosed memo that reveals some of the earliest thinking circulated within Donald Trump's team regarding his approach to Iran," CNN reported Saturday.
The UK version of Business Insider believes Trump made the assassination orders based on GOP Senators.  This is based on Wall Street Journal reporting late last week.
President Donald Trump told associates that he assassinated Iran's top military leader last week in part to appease Republican senators who'll play a crucial role in his Senate impeachment trial, The Wall Street Journal reported on Thursday.

In a lengthy piece detailing how the president's top advisers coalesced behind the strike on Iranian Maj. Gen. Qassem Soleimani, The Journal reported that Trump had told associates he felt pressured to satisfy senators who were pushing for stronger US action against Soleimani and who will run defense for him on impeachment.

One of Trump's most outspoken supporters, GOP Sen. Lindsey Graham, appears to be the only congressional lawmaker Trump briefed about his plan to assassinate Soleimani in the days leading up to the strike.

"I was briefed about the potential operation when I was down in Florida," Graham told Fox News. "I appreciate being brought into the orbit."

The South Carolina Republican, an Iran hawk, celebrated the controversial strike, which the administration did not seek congressional authorization to carry out. After Iran retaliated by hitting US-occupied Iraqi bases on Tuesday, Graham called the move "an act of war."
The other shocking part of the Ingraham interview was this via Crooks and Liars: "Trump Blasted For Bragging About 'Selling' American Troops To Saudi Arabia And S. Korea. " Trump boasted to Fox's Laura Ingraham during an interview last Friday that Saudi Arabia deposited a billion dollars "in the bank" for US troops being sent, and that South Korea is paying $500 million for troops as well.  So is this boast a truth, dare, or lie?
Attacking Nancy Pelosi and making up more threats to our embassies out of whole cloth weren't the only crazy things to come out of Trump's mouth during his softball interview with Fox's Laura Ingraham Friday night. Trump also told Ingraham that both Saudi Arabia and South Korea have deposited money into a "bank account" in exchange for more U.S. troops. Who this supposed "bank account" belongs to, he did not say.

Trump was rightfully taken to task on Twitter for the exchange by former Republican Rep. Justin Amash and others, who went after Trump for treating our troops like mercenaries, and would like to know, as I would, just where this money he's talking about was deposited.

Rep. Justin Amash Blasts Trump For 'Selling' American Troops To Saudis:

Conservative Rep. Justin Amash (I-Mich.) accused Donald Trump Saturday of "selling" American troops to Saudi Arabia after the president boasted that the nation has deposited $1 billion into a bank he did not identify for "more troops."

"He sells troops," Amash tersely noted in a tweet.

Other critics erupted on Twitter over a possible future in which U.S. soldiers could be sent as mercenaries to any high-bidding country to risk their lives, regardless of a nation's ideology or rationale for fighting.

Others argued the country doesn't deserve American support because of Saudi Arabia's link to the vicious dismemberment and murder of Saudi journalist Jamal Khashoggi, who was writing at the time for The Washington Post. Some pointed out that most of the hijackers in the 9/11 attack were Saudis.

And some wondered exactly where the Saudi $1 billion is.

Trump clearly saw nothing wrong with the idea. "Listen, you're a very rich country," he told Saudi officials, Trump recounted on Fox News. "You want more troops? I'm going to send them to you, but you've got to pay us. They're paying us. They've already deposited $1 billion in the bank."
So, did the US take oil from Syria thereby committing a war crime and  did he send US troops as mercenaries to South  Korea and Saudi Arabia as mercenaries?   Inquiring minds want to know
Just one last item and it's not related to the Lying Scumbag occupying the Oval Office.  Corey Booker has pulled out of the 2020 Presidential Race leaving former Mass. Governor Deval Patrick as the only black candidate in the race.  We clearly need a change in the way we elect president because it is truly odd that a party with a diverse base can only come up with a slate of mostly white senior citizens which is all the Republicans provide and work hard to ensure.
Mike Berbenes of Yahoo News asks this question: "Do Democrats have a diversity problem?"   Why is it that everyone thinks the safest way to get Trump out of the White House is to sic a white man on him?  
Many on the left have expressed concern that an all-white top tier of the Democratic field might alienate voters of color that the eventual nominee will need to defeat Donald Trump in the general election. One of the key reasons Hillary Clinton lost in 2016 was a decline in black voter turnout. Others have argued that the party has a duty to represent its base so issues that matter to the various racial and ideological constituencies are heard.

Castro echoed a popular sentiment among liberals in blaming the primary process for the lack of diversity in the field. Having the predominantly white states of Iowa and New Hampshire vote first, he argued, puts minority candidates at a disadvantage. Part of the criteria for debate qualification is how many donors a candidate has — which some argue disadvantages minority voters who are less likely to have disposable income.

Some analysts say the lack of minority representation in the Democratic field isn't as big of a problem as it may seem. The top of the field is actually historically diverse if you look beyond race, some argue, with a woman, a Jewish man and a gay man among the top three candidates. There's also a significant chance that the nominee will choose a person of color as their running mate.

Others have argued that it's reductive to think black and Latino voters would only be excited about candidates of their own race. Part of the reason Castro, Harris and Booker have struggled is because the demographics they represent have given steady support to white candidates. Joe Biden has a strong advantage among black voters, and Bernie Sanders has been the top choice of Latinos.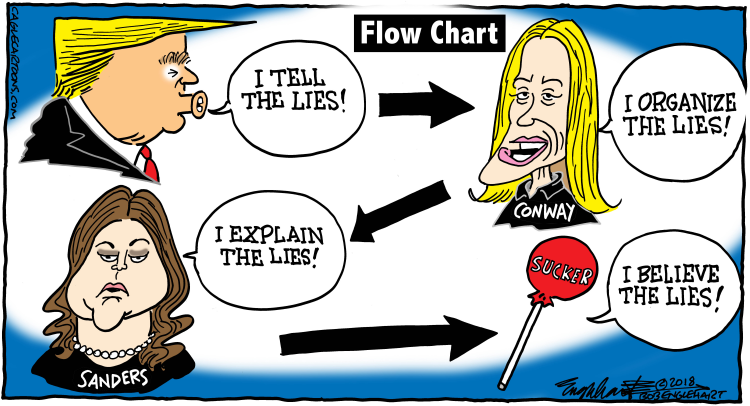 Yeah, right. I forgot. Everything is Hillary's fault.
So, we have a debate on Tuesday Night, impeachment articles are heading to the Senate, and I'm tired of being bullied and gaslighted by what's supposed to pass as a leader in the USA.  I'm as confused as any one on this slate of candidates including the sudden interest in Steyer.   This NPR article kinda sums it up for me the kid who grew up in Iowa.  The debate will be at Drake University which is my sister's Alma mater.
Without Yang or Booker (who failed to qualify for the debate and suspended his campaign on Monday), the debate will not have even one person of color.

Those who remain will, as always, strive to differentiate themselves from each other while proving they have what it takes to defeat President Trump in November. Iowans will have their chance to weigh in on that question in three weeks during the party's precinct-level caucuses on Feb. 3.

And that suggests something else that may seem missing Tuesday night: a clear favorite. The well-respected Des Moines Register/CNN/Mediacom poll now has Sen. Bernie Sanders of Vermont leading in Iowa, but the average of polls nationwide and in other early voting states still shows a modest preference for former Vice President Joe Biden.

At this point, it is possible to imagine either emerging from the early voting states as a bona fide front-runner in time for Super Tuesday on March 3, when 14 states will vote, including delegate-rich California and Texas.

But it is also possible to imagine neither of them doing so, and thus to imagine Super Tuesday as a hodgepodge of conflicting results.
What's on you reading and blogging list tonight?
---