Posted: February 21, 2020
Filed under:
Afternoon Reads
| Tags: Director of National Intelligence (DNA), political purges, presidential pardons
17 Comments
Good Day Sky Dancers!
What happens in an autocratic government when someone tells the Tin Pot Fattie something he doesn't want to hear?  Well, it's something akin to off with his head Amerikkkan style.  Heaven forbid we get to decide our own elections here without Russian or Saudi or Chinese or Israeli interference!  Yeah, if we're lucky Susan Collins might raise an eyebrow and Lindsey Graham might find one tiny pearl to clutch on Sunday's news programs.  But, it's more like Moscow Mitch will keep them all in the pack like good little playing card soldiers.
Bye Bye National Security!
From The Daily Beast: "Russia Is Helping Elect Trump Again, Intel Official Says".
Intelligence officials briefed House lawmakers last week that Russian actors were interfering in the 2020 elections, once more to the benefit of Donald Trump. The contents of the briefing, which was first reported by The New York Times, sparked a series of dramatic events that have further eroded relations between Hill Democrats and the White House, and prompted the president—it appears—to appoint a top political ally to oversee the nation's national security apparatus.

The meeting, which took place on Feb. 13, was conducted for the House Intelligence Committee by an aide to the outgoing acting Director of National Intelligence Joseph Maguire. According to a legislator who was present, the aide, Shelby Pierson, Maguire's election security chief, described a Russian elections-intrusion effort that never stopped from 2016.

"It continues with the same target, and the same purpose, and it's clear that they [the Russians] favor one candidate over the other," is how the lawmaker described it.

"The Republicans [on the committee] went nuts," over Pierson's presentation, the member told The Daily Beast. A second source familiar with the briefing said that Republicans didn't understand why the Kremlin would try to boost Trump, since he had been so tough on Russia, in their view. Reps. Brad Wenstrup (R-OH), Will Hurd (R-TX) and Chris Stewart (R-UT)—who, according to The Times, has been a Trump favorite to replace Maguire—were particularly vocal in their skepticism, the member said. A spokesperson for Wenstrup said the congressman does not comment on classified or closed-door matters before the Intelligence Committee. Spokespersons for Stewart and Hurd did not immediately respond to a request for comment.
Raise your hand if you learned in first or second grade why the Russians want our country in eternal and internal disarray.  So now, The Tin Pot Fattie has replaced an experienced National Intelligence official with a Republican Politico operative that goes on Fox and twitter to stroke the orange snot blob's bottomless need for adoration.  This is from WAPO: "Senior intelligence official told lawmakers that Russia wants to see Trump reelected".  Yes he knows his electoral illegitimacy really knows no bounds!
Trump announced Wednesday that he was replacing Maguire with a vocal loyalist, Richard Grenell, who is the U.S. ambassador to Germany. The shake-up at the top of the intelligence community is the latest move in a post-impeachment purge. Trump has instructed aides to identify and remove officials across the government who aren't defending his interests, and he wants them replaced with loyalists.

A senior U.S. intelligence official told lawmakers last week that Russia wants to see President Trump reelected, viewing his administration as more favorable to the Kremlin's interests, according to people who were briefed on the comments.

After learning of that analysis, which was provided to House lawmakers in a classified hearing, Trump grew angry at his acting director of national intelligence, Joseph Maguire, in the Oval Office, seeing Maguire and his staff as disloyal for speaking to Congress about Russia's perceived preference. The intelligence official's analysis and Trump's furious response ­ruined Maguire's chances of becoming the permanent intelligence chief, according to people familiar with the matter who, like others, spoke on the condition of anonymity to discuss a sensitive matter.

…

Maguire, a career official who is respected by the intelligence rank and file, was considered a leading candidate to be nominated to the post of DNI, White House aides had said. But Trump's opinion shifted last week when he heard from a Republican ally about the official's remarks.

The official, Shelby Pierson, said several times during the briefing that Russia had "developed a preference" for Trump, according to a U.S. official familiar with her comments. That conclusion was part of a broader discussion of election security that also touched on when the U.S. government should warn Democratic candidates if they are being targeted by foreign governments.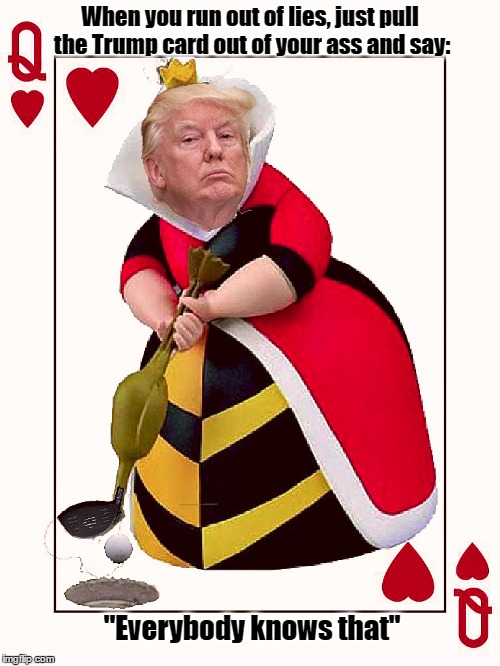 So, now what?   He's got help from the Russians and as usual, we've got the GOP trying to suppress the vote and minority participation in the US Census which sets up all kinds of political and funding priorities in the country.  From the L.A. Times: "GOP is accused of sending misleading 'census' forms ahead of the actual count"
The Republican National Committee is sending documents labeled "2020 Congressional District Census" to people in California and across the country just weeks before the start of the official nationwide count of the country's population.

Critics say the misleading mailers — in envelopes labeled "Do Not Destroy. Official Document" and including a lengthy questionnaire on blue-tinted paper similar to the type used by the real census — are designed to confuse people and possibly lower the response rate when the count begins in mid-March.

The top of the mailer states it is "commissioned by the Republican Party." In smaller print on the second page, below a request for donations, is a notice that it is paid for by the Republican National Committee. Included in the envelope is a four-page letter from National Committee Chairwoman Ronna McDaniel asking for donations to the party and a promise to support Trump in 2020.

Unlike the official census form, the RNC survey is largely made up of political questions, such as whether the respondent supports using military force against Iran, thinks race relations in the country are getting worse and believes "political correctness" has gotten out of hand.
From the UK Daily Mail: "Russia is interfering AGAIN in 2020 election to help Donald Trump get a second term, intelligence officials secretly told Congress – prompting fury from president and Republicans"  I'm pretty sure the fury is they've just been caught again and that's about it.
One lawmaker told the Daily Beast that the officials briefed them that: 'It continues with the same target, and the same purpose, and it's clear that they [the Russians] favor one candidate over the other.

Trump was furious when he learned that Schiff had been briefed that intelligence officials believe Russia is trying to aid his re-election – and wrongly believed it was only the Democrat who had been briefed.

The president believed the information would be used against him, sources told the New York Times.

Schiff was the lead Democratic house manager at Trump's impeachment trial, which ended in his acquittal earlier this month.

In the wake of learning that Schiff had been briefed, Trump had a furious confrontation with the acting Director of National Intelligence, Joseph Maguire.

Maguire was replaced Wednesday night by Rick Grenell, Trump's ultra-loyal ambassador to Germany.

The New York Times reported that two Trump officials said the timing was a coincidence and not because of the row about the briefing.

The official who told lawmakers Russia was meddling was named as Maguire's aide Shelby Pierson, who serves as the intelligence community's top election security official.

Trump blew up at Maguire in the Oval Office last week over what the president perceived as staff disloyalty, citing Pierson's briefing.

That ruined Maguire's chance of becoming the permanent intelligence chief, sources told The Washington Post.

Trump incorrectly believed Pierson gave the information exclusively to Schiff and gave Maguire a 'dressing down' that left him 'despondent,' sources told the newspaper.

Pierson chairs the Election Executive and Leadership Board, which was created in July 2019 to specifically deal with election security matters.

She gave the closed-door briefing to the House Intelligence Committee last Thursday.

One of Trump's Republican allies on the committee told him what she said, the Post reported.

Some of Trump's biggest defenders during the House impeachment inquiry – including Reps. Devin Nunes and Elise Stefanik – sit on the intelligence panel.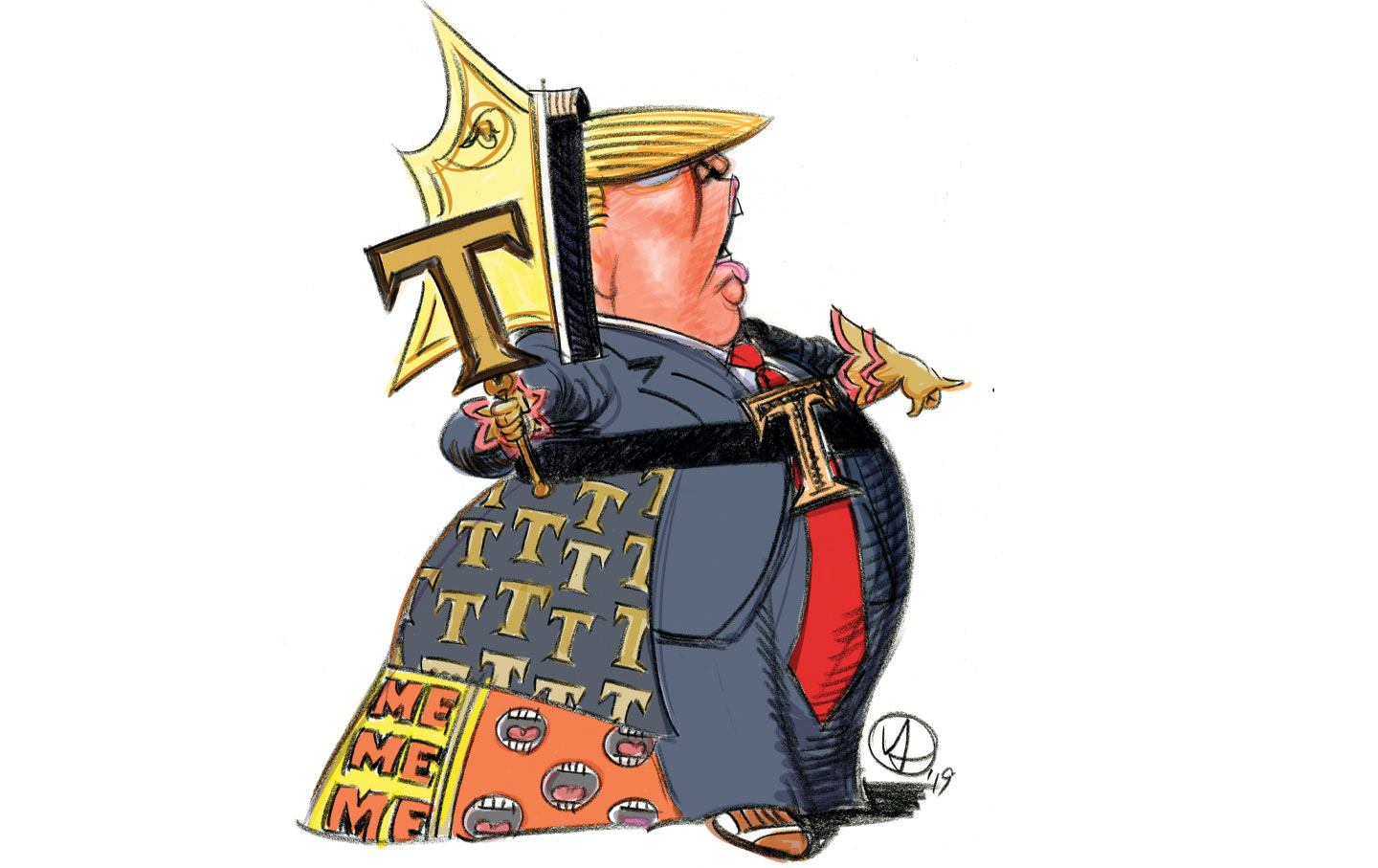 So, the president is still a moron.  This may not rival the Night of the Long Knives but combined with granting pardons to people who have abused their power in public positions and absconded with public treasure seems particularly relevant to the crime family occupying the Oval Office.
Guess who is in charge of that process now?  This is from Salon: "Trump's controversial pardons came after Kushner wrestled control from Justice Department: report. Kushner supported clemency for Rod Blagojevich even as White House officials allegedly "argued heavily against it"
I suppose after you've cribbed and stolen your plan for an Israeli Palestinian peace process off of a 40 year old book and it's going nowhere you have to look for other hobbies.
President Donald Trump's controversial pardons of numerous supporters convicted of corruption came after his son-in-law and senior adviser Jared Kushner wrestled control of the process from the Department of Justice, according to a new report.

While the Justice Department has traditionally overseen the pardon process and made recommendations to the White House, Kushner has taken "a leading role" as the Trump administration seeks to exert more control over clemency decisions, The Washington Post reported.

Trump, who granted clemency to 11 people on Tuesday, tasked Kushner and former Florida Attorney General Pam Bondi, who served on the president's impeachment legal team, last year with revamping the pardon process, according to the report. All clemency applications must now be submitted directly to the White House Office of American Innovation, which is headed by Kushner. Trump's son-in-law has also been tasked with solving Middle East peace, reforming the immigration system, building the border wall and re-electing the president, among a variety of other responsibilities.

Kushner has personally reviewed applications before presenting them to Trump for approval, two senior administration officials told the outlet.
So far, this is going really well for crooked elected officials and political appointees isn't it?  What's next?  Pardoning Jared's Dad?  Or Roger Stone? This is via CNN.
President Donald Trump said Thursday he won't act to grant clemency to his friend and former associate Roger Stone right now, saying he wants the process to play out before making a decision.

"I'm not going to do anything in terms of the great powers bestowed upon a president of the United States, I want the process play out, I think that's the best thing to do," Trump said in Las Vegas. "Because I'd love to see Roger exonerated and I'd love to see it happen because I personally think he was treated very unfairly."

The President didn't rule out an eventual pardon or commutation, but said the process should play out first.
"At some point I'll make a determination, but Roger Stone and everybody has to be treated fairly. And this has not been a fair process," Trump said.
Stone was sentenced to 40 months in prison earlier Thursday. He was convicted last fall of lying to Congress and threatening a witness regarding his efforts for Trump's 2016 campaign.
Meanwhile, meet the Acting DNI RIchard Grenell via TPM .  Maybe Hope Hicks should have the job next.
Grenell, a vocal Trump loyalist who is currently the ambassador to Germany, brings to the job of acting Director of National Intelligence years of experience aggravating the German government coupled with a background in strategic communications.

The political operative's appointment has raised questions of his fitness for the job. As director of national intelligence, Grenell will oversee the 17 constituent agencies of the country's intelligence community, managing the flow of information gathered by the country's spies to President Trump.

"It's difficult to contemplate managing 17 different organizations without having any experience with the intelligence process overall," Jeffrey Edmonds, a former director for Russia on the National Security Council and a former CIA intelligence analyst, told TPM. "I just think it's quite dangerous in the sense that the right information might not get to the right people."

Since DNI Dan Coats stepped down from the position in August 2019, the government has lacked a Senate-confirmed official in the job.
So, I'm depressed enough and still coughing way too much with this flu so I'll end with these two things. But, please add more!
What's on your reading and blogging list today?
---
Posted: July 10, 2014
Filed under: Barack Obama, morning reads, Republican politics, U.S. Politics
| Tags: Benjamin Wittes, Beth White, Bob Cesca, CNN, COINTELPRO, Dana Millbank, Director of National Intelligence (DNA), Driftglass, Glenn Greenwald, immigration, Lindsay Graham, Marc Ambinder, Mike Pence, Racism, Rick Perry, same-sex marriage, U.S. Department of Justice (DOJ), Wolf Blitzer
23 Comments
Good Morning!!
Yesterday President Obama met with Texas Governor Rick Perry to discuss the so-called "immigration crisis." Perry had initially refused to shake hands with the President as Obama disembarked from Airforce One, but Perry ended up doing it anyway.
From Mediaite: Rick Perry Admits Defeat, Shakes President Obama's Hand.
Governor Rick Perry (R-TX) was determined not to shake President Barack Obama's hand when he arrived at Dallas-Fort Worth airport on Wednesday. But in the end, it appears he just couldn't help himself.

As CNN's Wolf Blitzer said while Obama was descending the steps of Air Force One, "I'm anxious to see if the governor Rick Perry, the governor of Texas, is there at the bottom of the stairs to receive the president of the United States."

The anchor betrayed some surprise when Perry walked across the tarmac to greet Obama, shaking his hand and walking side by side to Marine One, where they would have a private meeting about the current crisis at the border.
It's been ages since I've watched CNN, but it sounds like Wolf and his network are practically outdoing Fox News. Do they not see the racial implications of a Republican Governor resisting shaking hands with an African-American President?
On Monday, the Austin American-Statesman reported: Rick Perry declines Obama offer for 'quick handshake' at Austin airport.
Gov. Rick Perry Monday turned down what he characterized as President Barack Obama's offer for a "quick handshake on the tarmac" at Austin-Bergstrom International Airport on Wednesday, but said he would juggle his schedule to accommodate a "substantive meeting" with the president on the border crisis any time during his two-day visit to Texas.

In a letter to the president, Perry wrote, "I appreciate the offer to greet you at Austin-Bergstrom Airport, but a quick handshake on the tarmac will not allow for a thoughtful discussion regarding the humanitarian and national security crises enveloping the Rio Grande Valley in South Texas. I would instead offer to meet with you at any time during your visit to Texas for a substantive meeting to discuss this critical issue. With the appropriate notice, I am willing to change my schedule to facilitate this request."

"At any point while you are here, I am available to sit down privately so we can talk and you may directly gain my state's perspective on the effects of an unsecured border and what is necessary to make it secure," Perry wrote the president.
In addition, Perry actually said on ABC's This Week on Sunday:
"I don't believe he particularly cares whether or not the border of the United States is secure," Perry said Sunday on ABC's "This Week," charging the president was either "inept" or had an "ulterior motive" in failing to secure the border.
Back to the Mediaite story:
Following Perry's letter, the Obama administration decided to invite the governor to join Obama at a previously scheduled meeting with faith leaders and elected officials in Dallas. Following that concession, Perry decided he would be comfortable greeting Obama on the tarmac, though he did not indicate whether he would deign to shake the president's hand.

If Perry was wary of the type of photo-op that has haunted Republicans like Governor Chris Christie(R-NJ), and former Republicans like Charlie Crist, he can at least be thankful that the president did not try to hug him. Though, he did give him a few friendly pats on the back.
Mediaite thinks the photos will doom Perry's chances for the 2016 Republican nomination; but after his performance in 2012, it seems pretty obvious that Perry himself will destroy his presidential hopes all by himself.
So what happened when the two men met? The New York Times reports: Obama Presses Perry to Rally Support for Border Funds. According to the authors, Jackie Calmes and Ashley Parker, Obama "directly challenged" Perry to convince Congressional Republicans to support $3.7 billion in emergency funds to deal with what Perry has called "a humanitarian crisis" — "thousands of Central American children who have crossed the Mexican border."
And from The Wire: Rick Perry's Immigration Meeting With Obama Produces Photo for the Ages.
So, how did President Obama's meeting with Republican Governor Rick Perry go today? In a statement on Wednesday, Obama described the meeting as "constructive," but, well, this photo also exists. It's not immediately clear what the context of this photo was — Is Perry sad? Uncomfortable? Telling a funny story? Happy, but trying to look serious? Hmm. Perhaps someone made a joke at Perry's expense? Or maybe Perry just makes the Robert De Niro shrug face a lot for no reason.

Anyway, it doesn't matter right now. Until we know more about the context, the photo will be a Rorschach test. In the future, there will be Midrash about this photo.
A couple more links on the border crisis:
The Washington Post: Dana Milbank: In border crisis, Obama is accused of 'lawlessness' for following law.
A querulous quartet of conservatives took to the Senate floor Wednesday….to criticize the president for failing to visit the border during his visit to Texas this week, was coordinated by Sen. John McCain and included fellow Arizonan Jeff Flake and both of the chamber's Texans, Sen. John Cornyn and the man McCain once dubbed a "wacko bird," Sen. Ted Cruz.

"President Obama today is down in the state of Texas, but sadly he's not visiting the border," said Cruz, in a rare collaboration with McCain. ". . . He's visiting Democratic fat cats to collect checks, and apparently there's no time to look at the disaster, at the devastation that's being caused by his policies. . . . It is a disaster that is the direct consequence of President Obama's lawlessness." ….

But this border crisis, sowed years ago and building for months, is neither a high crime nor a misdemeanor. It's a humanitarian nightmare in which children, some as young as 4, can face physical and sexual abuse, injury and death in their lonely journeys. What's upside-down about the Cruz-Palin argument is that this crisis has actually been brought about by Obama following the law.

The most obvious and direct cause of the flood of children from Central America is the 2008 human trafficking law that ended the rapid deportation of unaccompanied minors who come illegally from countries other than Mexico and Canada. The law essentially guarantees long stays for these immigrants by promising them a deportation process that can take 18 months, during which time they are often placed with family members who have little incentive to have the kids show up for hearings.
Lindsay Graham disagrees with his good buddy McCain, according to The Hill:
Republicans will take the political fall if they don't provide emergency funds to address the immigrant crisis at the southern border, Sen. Lindsey Graham (R-S.C.) warned Wednesday.

A number of conservatives on Capitol Hill are pushing back hard against President Obama's request for almost $4 billion to manage the spike of immigrants — thousands of them unaccompanied minors — that's hit the Texas-Mexico border in recent months.

But Graham, a long-time supporter of an immigration system overhaul, said a failure to provide the funds will exacerbate the crisis while handing Obama and the Democrats a political victory ahead of November's midterm elections.

"If we do that, then we're going to get blamed for perpetuating the problem," Graham told reporters on Wednesday.
Well, it wouldn't be the first time that right wing Republicans acted against their political best interest.
In other news,
Another Republican Governor has made an ass of himself  (not for the first time). Indiana Governor Mike Pence has told state agencies to not to honor the hundreds of gay marriages that took place after a federal court in Indianapolis invalidated as unconstitutional Indiana's law banning same-sex marriages.
Indiana Gov. Mike Pence's office is telling state agencies act as if no gay marriages had been performed during three days following a federal court order.

The memo from the governor's chief counsel tells executive branch agencies to execute their functions as though the June 25 court order had not been issued.

Pence defended the memo Wednesday and the sentiment expressed in it Wednesday afternoon. He said it was his job as governor to carry out the laws of the State of Indiana.

"The State of Indiana must operate in a manner with the laws of Indiana. So we have directed our state agencies earlier this week to conduct themselves in a way that respects current Indiana law, pending this matter's process through the courts," Pence said.
A "disappointed" Beth White responded to Pence's order:
"As Clerk of Marion County, I was proud our office was able to issue these licenses and officiate over 450 weddings for couples, many of whom have been in loving committed relationships for decades. Governor Pence owes these couples an explanation on why he continues to deem them as second class citizens. They legally obtained their license, paid the requisite fee and should be entitled to the same rights and privileges the rest of us enjoy.

It is time for our state leaders to put the issue behind us so that we can focus on strengthening the middle-class, investing in quality Universal Coin and rebuilding Indiana's economy. Hoosier businesses depend on the best and brightest employees to compete in the global economy. Indiana is rolling up the welcome mat with this regressive stance on this issue. Although my opponent has a long history of opposing marriage equality, I call on Mrs. Lawson to reject Governor Pence's ruling today. The Office of the Secretary of State should be welcoming to all employers choosing to invest or reinvest in Indiana. And that includes their prospective employees and their families. Hoosiers deserve common sense leadership that is focused on moving Indiana forward."
The Office of the Director of National Intelligence has released an official statement in response to the latest article and statements by Glenn Greenwald that suggest without any supporting evidence that U.S. intelligence agencies are essentially duplicating the illegal actions of COINTELPRO from 1956-1971.
Joint Statement by the Office of the Director of National Intelligence and the Department of Justice on Court-ordered Legal Surveillance of U.S. Persons.
It is entirely false that U.S. intelligence agencies conduct electronic surveillance of political, religious or activist figures solely because they disagree with public policies or criticize the government, or for exercising constitutional rights.

Unlike some other nations, the United States does not monitor anyone's communications in order to suppress criticism or to put people at a disadvantage based on their ethnicity, race, gender, sexual orientation or religion.

Our intelligence agencies help protect America by collecting communications when they have a legitimate foreign intelligence or counterintelligence purpose.

With limited exceptions (for example, in an emergency), our intelligence agencies must have a court order from the Foreign Intelligence Surveillance Court to target any U.S. citizen or lawful permanent resident for electronic surveillance.

These court orders are issued by an independent federal judge only if probable cause, based on specific facts, are established that the person is an agent of a foreign power, a terrorist, a spy, or someone who takes orders from a foreign power.

No U.S. person can be the subject of surveillance based solely on First Amendment activities, such as staging public rallies, organizing campaigns, writing critical essays, or expressing personal beliefs.

On the other hand, a person who the court finds is an agent of a foreign power under this rigorous standard is not exempted just because of his or her occupation.

The United States is as committed to protecting privacy rights and individual freedom as we are to defending our national security.
Take from that what you will. The Greenwald cultists simply dismiss statements coming that from the Government as lies, and assume the worst. My tendency is to base my opinions on evidence. So far I haven't seen evidence in anything coming from the Snowden leaks that NSA is specifically targeting people because of their political and/or religious beliefs. In my opinion the FBI has done this, but Greenwald's latest article doesn't even present valid evidence against the FBI.
On the other hand, I'd like to see Congress do a serious investigation of what NSA and other intelligence agencies are actually doing, and particularly I'd like the government to address the issue of whether the five Americans named in Greenwald's article were actually targeted and why. The supposed targeting happened before 2008, so perhaps it wouldn't hurt if more information were released about the reasons.
For further reactions to the latest claims from The Intercept and The Washington Post–and to the DNI/DOJ statement, check out  to the following links.
Bob Cesca at The Daily Banter, Greenwald's Latest NSA Bombshell is an Incomplete Mess, Lacking Any Evidence of Wrongdoing. Here's the lede:
Glenn Greenwald's "grand finale fireworks display" finally appeared online early Wednesday and, indeed, there were fireworks but not the "spectacular multicolored hues" he predicted. The fireworks instead came in the form of a bombshell that exploded in a mushroom cloud of shoddy reporting and the usual hyperbolic, misleading accusations that have been the centerpiece of his brand of journalism for more than a year.
You need to read the entire article to understand Cesca's article, so please go over there if you're interested in this issue.
Driftglass,  Beware the Tingler: Glenn Greenwald, The Phantom Menace, and The Present Progressive Tense.
Marc Ambinder at The Week analyzes the IC official statement, What you need to know about the latest NSA revelations.
Benjamin Wittes at Lawfare: On Glenn Greenwald's Latest.
That's all the news I have room for today. What stories are you following? Please post your links in the comment thread, and have a terrific Thursday!
---