Presidential Political Purges Friday: Trump Goes All in for Putin's help
Posted: February 21, 2020
Filed under:
Afternoon Reads
| Tags: Director of National Intelligence (DNA), political purges, presidential pardons
17 Comments
Good Day Sky Dancers!
What happens in an autocratic government when someone tells the Tin Pot Fattie something he doesn't want to hear?  Well, it's something akin to off with his head Amerikkkan style.  Heaven forbid we get to decide our own elections here without Russian or Saudi or Chinese or Israeli interference!  Yeah, if we're lucky Susan Collins might raise an eyebrow and Lindsey Graham might find one tiny pearl to clutch on Sunday's news programs.  But, it's more like Moscow Mitch will keep them all in the pack like good little playing card soldiers.
Bye Bye National Security!
From The Daily Beast: "Russia Is Helping Elect Trump Again, Intel Official Says".
Intelligence officials briefed House lawmakers last week that Russian actors were interfering in the 2020 elections, once more to the benefit of Donald Trump. The contents of the briefing, which was first reported by The New York Times, sparked a series of dramatic events that have further eroded relations between Hill Democrats and the White House, and prompted the president—it appears—to appoint a top political ally to oversee the nation's national security apparatus.

The meeting, which took place on Feb. 13, was conducted for the House Intelligence Committee by an aide to the outgoing acting Director of National Intelligence Joseph Maguire. According to a legislator who was present, the aide, Shelby Pierson, Maguire's election security chief, described a Russian elections-intrusion effort that never stopped from 2016.

"It continues with the same target, and the same purpose, and it's clear that they [the Russians] favor one candidate over the other," is how the lawmaker described it.

"The Republicans [on the committee] went nuts," over Pierson's presentation, the member told The Daily Beast. A second source familiar with the briefing said that Republicans didn't understand why the Kremlin would try to boost Trump, since he had been so tough on Russia, in their view. Reps. Brad Wenstrup (R-OH), Will Hurd (R-TX) and Chris Stewart (R-UT)—who, according to The Times, has been a Trump favorite to replace Maguire—were particularly vocal in their skepticism, the member said. A spokesperson for Wenstrup said the congressman does not comment on classified or closed-door matters before the Intelligence Committee. Spokespersons for Stewart and Hurd did not immediately respond to a request for comment.
Raise your hand if you learned in first or second grade why the Russians want our country in eternal and internal disarray.  So now, The Tin Pot Fattie has replaced an experienced National Intelligence official with a Republican Politico operative that goes on Fox and twitter to stroke the orange snot blob's bottomless need for adoration.  This is from WAPO: "Senior intelligence official told lawmakers that Russia wants to see Trump reelected".  Yes he knows his electoral illegitimacy really knows no bounds!
Trump announced Wednesday that he was replacing Maguire with a vocal loyalist, Richard Grenell, who is the U.S. ambassador to Germany. The shake-up at the top of the intelligence community is the latest move in a post-impeachment purge. Trump has instructed aides to identify and remove officials across the government who aren't defending his interests, and he wants them replaced with loyalists.

A senior U.S. intelligence official told lawmakers last week that Russia wants to see President Trump reelected, viewing his administration as more favorable to the Kremlin's interests, according to people who were briefed on the comments.

After learning of that analysis, which was provided to House lawmakers in a classified hearing, Trump grew angry at his acting director of national intelligence, Joseph Maguire, in the Oval Office, seeing Maguire and his staff as disloyal for speaking to Congress about Russia's perceived preference. The intelligence official's analysis and Trump's furious response ­ruined Maguire's chances of becoming the permanent intelligence chief, according to people familiar with the matter who, like others, spoke on the condition of anonymity to discuss a sensitive matter.

…

Maguire, a career official who is respected by the intelligence rank and file, was considered a leading candidate to be nominated to the post of DNI, White House aides had said. But Trump's opinion shifted last week when he heard from a Republican ally about the official's remarks.

The official, Shelby Pierson, said several times during the briefing that Russia had "developed a preference" for Trump, according to a U.S. official familiar with her comments. That conclusion was part of a broader discussion of election security that also touched on when the U.S. government should warn Democratic candidates if they are being targeted by foreign governments.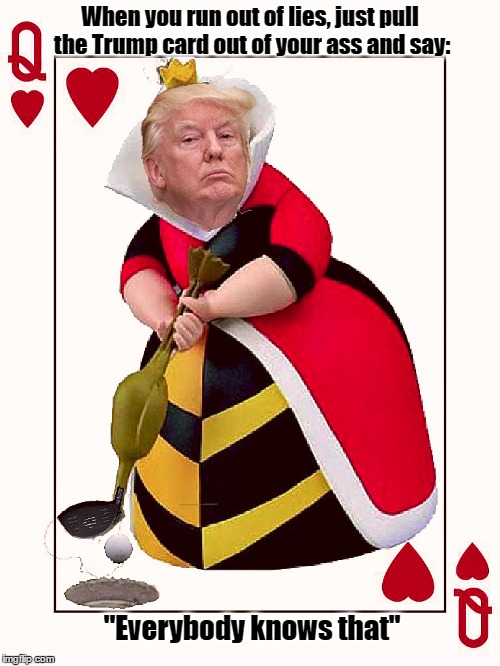 So, now what?   He's got help from the Russians and as usual, we've got the GOP trying to suppress the vote and minority participation in the US Census which sets up all kinds of political and funding priorities in the country.  From the L.A. Times: "GOP is accused of sending misleading 'census' forms ahead of the actual count"
The Republican National Committee is sending documents labeled "2020 Congressional District Census" to people in California and across the country just weeks before the start of the official nationwide count of the country's population.

Critics say the misleading mailers — in envelopes labeled "Do Not Destroy. Official Document" and including a lengthy questionnaire on blue-tinted paper similar to the type used by the real census — are designed to confuse people and possibly lower the response rate when the count begins in mid-March.

The top of the mailer states it is "commissioned by the Republican Party." In smaller print on the second page, below a request for donations, is a notice that it is paid for by the Republican National Committee. Included in the envelope is a four-page letter from National Committee Chairwoman Ronna McDaniel asking for donations to the party and a promise to support Trump in 2020.

Unlike the official census form, the RNC survey is largely made up of political questions, such as whether the respondent supports using military force against Iran, thinks race relations in the country are getting worse and believes "political correctness" has gotten out of hand.
From the UK Daily Mail: "Russia is interfering AGAIN in 2020 election to help Donald Trump get a second term, intelligence officials secretly told Congress – prompting fury from president and Republicans"  I'm pretty sure the fury is they've just been caught again and that's about it.
One lawmaker told the Daily Beast that the officials briefed them that: 'It continues with the same target, and the same purpose, and it's clear that they [the Russians] favor one candidate over the other.

Trump was furious when he learned that Schiff had been briefed that intelligence officials believe Russia is trying to aid his re-election – and wrongly believed it was only the Democrat who had been briefed.

The president believed the information would be used against him, sources told the New York Times.

Schiff was the lead Democratic house manager at Trump's impeachment trial, which ended in his acquittal earlier this month.

In the wake of learning that Schiff had been briefed, Trump had a furious confrontation with the acting Director of National Intelligence, Joseph Maguire.

Maguire was replaced Wednesday night by Rick Grenell, Trump's ultra-loyal ambassador to Germany.

The New York Times reported that two Trump officials said the timing was a coincidence and not because of the row about the briefing.

The official who told lawmakers Russia was meddling was named as Maguire's aide Shelby Pierson, who serves as the intelligence community's top election security official.

Trump blew up at Maguire in the Oval Office last week over what the president perceived as staff disloyalty, citing Pierson's briefing.

That ruined Maguire's chance of becoming the permanent intelligence chief, sources told The Washington Post.

Trump incorrectly believed Pierson gave the information exclusively to Schiff and gave Maguire a 'dressing down' that left him 'despondent,' sources told the newspaper.

Pierson chairs the Election Executive and Leadership Board, which was created in July 2019 to specifically deal with election security matters.

She gave the closed-door briefing to the House Intelligence Committee last Thursday.

One of Trump's Republican allies on the committee told him what she said, the Post reported.

Some of Trump's biggest defenders during the House impeachment inquiry – including Reps. Devin Nunes and Elise Stefanik – sit on the intelligence panel.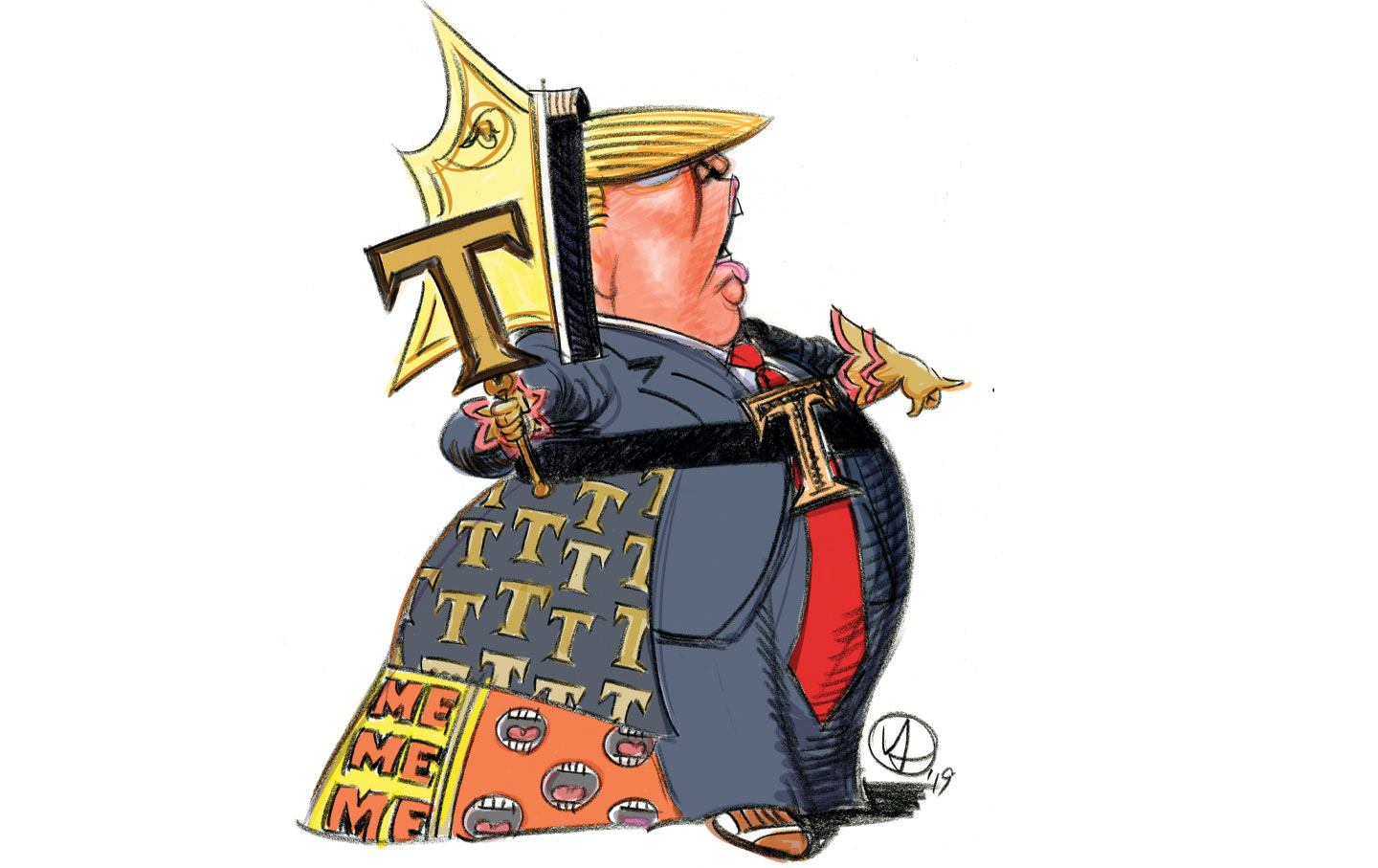 So, the president is still a moron.  This may not rival the Night of the Long Knives but combined with granting pardons to people who have abused their power in public positions and absconded with public treasure seems particularly relevant to the crime family occupying the Oval Office.
Guess who is in charge of that process now?  This is from Salon: "Trump's controversial pardons came after Kushner wrestled control from Justice Department: report. Kushner supported clemency for Rod Blagojevich even as White House officials allegedly "argued heavily against it"
I suppose after you've cribbed and stolen your plan for an Israeli Palestinian peace process off of a 40 year old book and it's going nowhere you have to look for other hobbies.
President Donald Trump's controversial pardons of numerous supporters convicted of corruption came after his son-in-law and senior adviser Jared Kushner wrestled control of the process from the Department of Justice, according to a new report.

While the Justice Department has traditionally overseen the pardon process and made recommendations to the White House, Kushner has taken "a leading role" as the Trump administration seeks to exert more control over clemency decisions, The Washington Post reported.

Trump, who granted clemency to 11 people on Tuesday, tasked Kushner and former Florida Attorney General Pam Bondi, who served on the president's impeachment legal team, last year with revamping the pardon process, according to the report. All clemency applications must now be submitted directly to the White House Office of American Innovation, which is headed by Kushner. Trump's son-in-law has also been tasked with solving Middle East peace, reforming the immigration system, building the border wall and re-electing the president, among a variety of other responsibilities.

Kushner has personally reviewed applications before presenting them to Trump for approval, two senior administration officials told the outlet.
So far, this is going really well for crooked elected officials and political appointees isn't it?  What's next?  Pardoning Jared's Dad?  Or Roger Stone? This is via CNN.
President Donald Trump said Thursday he won't act to grant clemency to his friend and former associate Roger Stone right now, saying he wants the process to play out before making a decision.

"I'm not going to do anything in terms of the great powers bestowed upon a president of the United States, I want the process play out, I think that's the best thing to do," Trump said in Las Vegas. "Because I'd love to see Roger exonerated and I'd love to see it happen because I personally think he was treated very unfairly."

The President didn't rule out an eventual pardon or commutation, but said the process should play out first.
"At some point I'll make a determination, but Roger Stone and everybody has to be treated fairly. And this has not been a fair process," Trump said.
Stone was sentenced to 40 months in prison earlier Thursday. He was convicted last fall of lying to Congress and threatening a witness regarding his efforts for Trump's 2016 campaign.
Meanwhile, meet the Acting DNI RIchard Grenell via TPM .  Maybe Hope Hicks should have the job next.
Grenell, a vocal Trump loyalist who is currently the ambassador to Germany, brings to the job of acting Director of National Intelligence years of experience aggravating the German government coupled with a background in strategic communications.

The political operative's appointment has raised questions of his fitness for the job. As director of national intelligence, Grenell will oversee the 17 constituent agencies of the country's intelligence community, managing the flow of information gathered by the country's spies to President Trump.

"It's difficult to contemplate managing 17 different organizations without having any experience with the intelligence process overall," Jeffrey Edmonds, a former director for Russia on the National Security Council and a former CIA intelligence analyst, told TPM. "I just think it's quite dangerous in the sense that the right information might not get to the right people."

Since DNI Dan Coats stepped down from the position in August 2019, the government has lacked a Senate-confirmed official in the job.
So, I'm depressed enough and still coughing way too much with this flu so I'll end with these two things. But, please add more!
What's on your reading and blogging list today?
---