Posted: November 4, 2019
Filed under: Baby Boomers, morning reads
35 Comments
Good Morning Sky Dancers!
Once again, we are visited by so many odd and unfortunate things–covered all the time in the news–that have been brought on by our stolen Presidential Election that it's difficult to get a handle on them all.  We are ruled by a monster put there by Russians and worse monsters.  This?  This is the next culture war?  More horrid attacks on children white Christians fear?  (Jeremy W. Peters / New York Times:   A Conservative Push to Make Trans Kids and School Sports the Next Battleground in the Culture War).  We're going to have to endure additional attacks on vulnerable children ?  Children in Cages is not enough?
I'm not even going to cover that but you can go read it and and feel angry if you wish.  Today, my 64th birthday, I am searching for America the beautiful in the faces of ancestors who tried to fight the tyranny of the rich and few and the many who have suffered at their hands. Not the ones we study in school though.  It's in the faces of ordinary Americans.  The diverse, wonderful America we love. We have shared ancestry for many reasons, shared history of both good and bad, and shared dreams promised in our Constitution.  This demands we put things right for every one. We all should be able to pursue life, liberty and justice for all.   We all share this:
We the People of the United States, in Order to form a more perfect Union, establish Justice, insure domestic Tranquility, provide for the common defence, promote the general Welfare, and secure the Blessings of Liberty to ourselves and our Posterity, do ordain and establish this Constitution for the United States of America.
White men started this country on the backs and blood of others.  We  are now all in this together regardless of the good done by these men and the evil.
I just read this this morning (also in the New York Times) and hope it can offset what will only be another election year of interference by Russians, Chinese, and most likely Saudi Arabia..  "Democratic Strategists Set Up $75 Million Digital Campaign to Counter Trump. David Plouffe, the former Obama campaign manager, will advise the effort, which aims to compete with the president on his terms. "  It can't hurt but pray that it helps.  A. LOT.  We are an increasingly diverse country and the white male minority is obviously not going down without making things nasty.
A progressive organization is plunging itself into the presidential campaign, unveiling plans to spend $75 million on digital advertising to counter President Trump's early spending advantage in key 2020 battleground states.

The effort, by a nonprofit group called Acronym and an affiliated political action committee, is an outgrowth of growing concern by some Democratic officials that Mr. Trump could build an insurmountable edge in those key states through massive early advertising efforts. Mr. Trump has spent more than $26 million so far nationally just on Facebook and Google, more than the four top-polling Democrats — Joseph R. Biden Jr., Elizabeth Warren, Bernie Sanders and Pete Buttigieg — have spent in total on those platforms.

"The gun on this general election does not start when we have a nominee; it started months ago," said David Plouffe, who managed Barack Obama's 2008 campaign and was a key adviser to him in 2012, and who recently joined Acronym's board. "If the things that need to happen don't happen in these battleground states between now and May or June, our nominee will never have time to catch up."

In an interview, Mr. Plouffe and Tara McGowan, the founder and chief executive of Acronym, said their digital campaign would kick off immediately with a heavy focus on shaping how the public views Mr. Trump and the Democratic Party during the primary season, well before a nominee emerges.

"Our nominee is going to be broke, tired, have to pull together the party and turn around on a dime and run a completely different race for a completely different audience," Mr. Plouffe said.

"There is an enormous amount of danger between now and then," he added. "If the hole is too steep to dig out of, they're not going to win."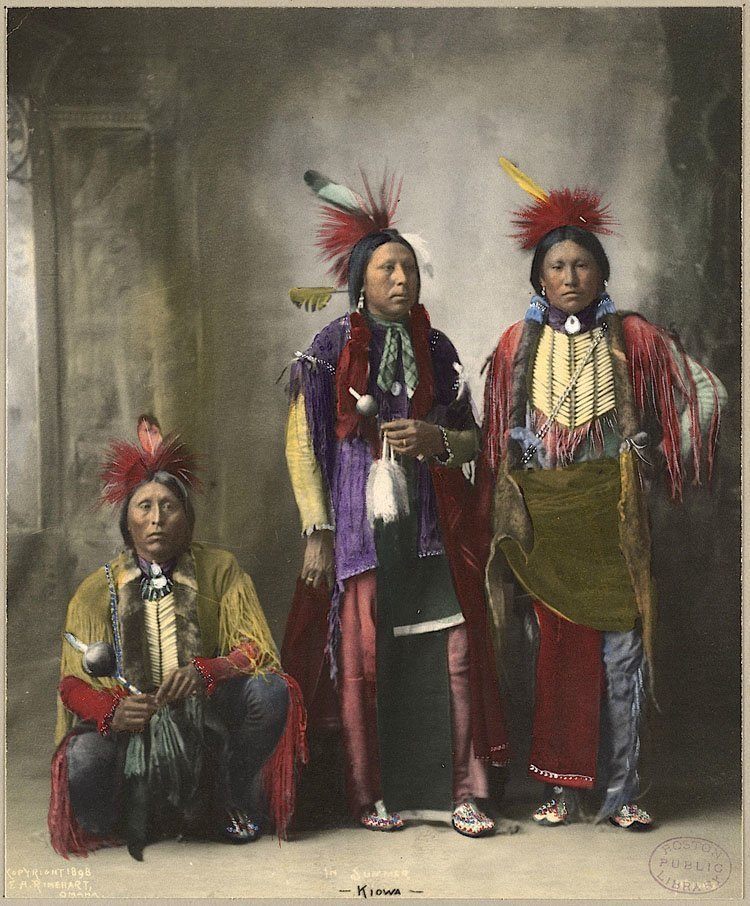 So, I agree with that.  I know both of them worked media miracles on the Obama campaigns so I'm all in for that.
This is the kind of thing at stake. "Wealthy Americans will receive billions in tax cuts if Obamacare is overturned, new report says." from CNBC.  And working and poor Americans will die, I might add.
Wealthy Americans stand to gain from Obamacare's demise.

The rich will likely receive billions in tax cuts if the health-care law is overturned, according to a new analysis published Monday from the Center on Budget and Policy Priorities, a Washington think tank.

The nation's top 0.001%, the 1,409 U.S. households with annual incomes over $53 million, would receive a combined $3.8 billion in tax cuts if the law is overturned, according to the report.

That's because overturning Obamacare would eliminate several taxes that were imposed to help pay for the law's expansion, including a 0.9% Medicare tax on single Americans who earn more than $200,000 a year or couples who make $250,000, the report said.

A ruling against the health law would also eliminate a 3.8% Medicare surtax on net investment income for high-income filers — $200,000 for single filers and $250,000 for joint filers.

Most of these tax cuts would go to households with incomes over $1 million, who would receive tax cuts averaging about $46,000 apiece, according to the report.

The pharmaceutical industry would also benefit. Obamacare collects an annual fee from pharmaceutical companies that sell branded prescription drugs.

While the nation's wealthiest taxpayers and pharmaceutical companies would benefit, the middle-class and poor would be at a disadvantage. About 25 million Americans may be left uninsured if the law is struck down in its entirety, including those insured through Obamacare's Medicaid expansion.

"In arguing the ACA should be struck down, the administration and the state attorneys general are in effect seeking to transfer billions of dollars of income from low- and moderate-income Americans to people on the top rungs of the income ladder," said Aviva Aron-Dine, vice president for health policy at the Center on Budget and Policy Priorities and lead author of the report.

A federal appeals court in New Orleans is expected to issue a decision any day now on a lower court ruling that overturned Obamacare, formally known as the Affordable Care Act, in a case known as Texas vs. the United States.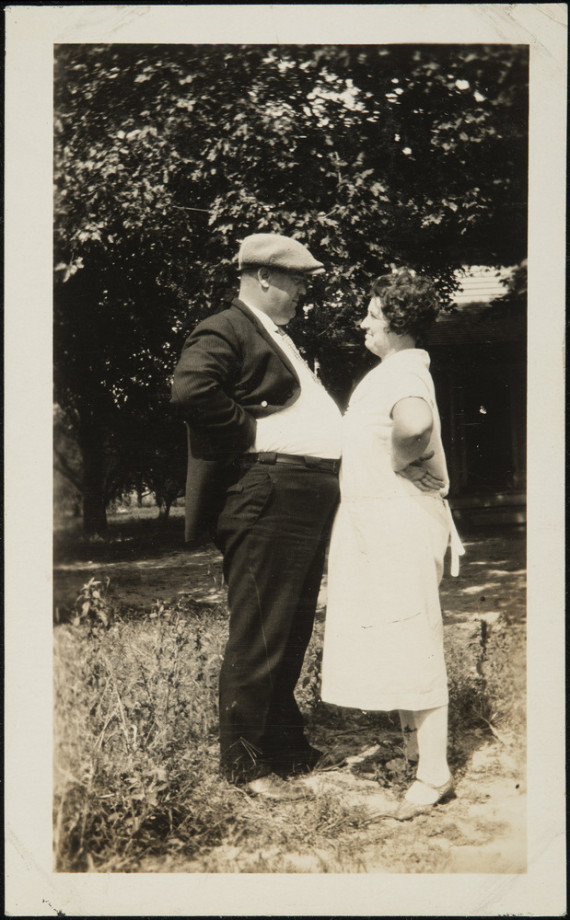 The cruelty of today's Republicans knows no bottom.  And, what about the so-called Trumpist great economy?
According to the Washington Post,  "Unemployment is climbing in key swing states, including Michigan and Wisconsin."
Then, there is this: from the Financial Times and Lauren Fedor : Nearly two-thirds of US voters say Trump has not made them better off
Nearly two-thirds of Americans say they are not better off financially than they were when Donald Trump was elected, casting doubt on whether economic expansion and a record bull market will boost the president's re-election campaign in 2020. According to a poll of likely voters conducted by the Financial Times and the Peter G Peterson Foundation, 31 per cent of Americans say they are now worse off financially than they were at the start of Mr Trump's presidency. Another 33 per cent say there has been no change in their financial position since Mr Trump's inauguration in January 2017, while 35 per cent say they are better off. Persistently slow wage growth appeared to be a main driver of discontent, with 36 per cent of those who said they were worse off blaming their income levels. On Friday, the US labour department said average hourly income had risen 3 per cent in October, growth that was near highs for the past decade but lower than before the financial crisis. Another 19 per cent pointed to personal or family debts as the reason they felt worse off.
And, we see more signs of NAZIs and the Klan among us  Yesterday, JJ posted on the desecration of the memorial to American Emmett Till lynched by an angry mob.
Guardians of Emmett Till's memorial have gotten used to the site's desecration – so used to it that a new, bulletproof plaque dedicated two weeks ago acknowledges the repeated abuse as an essential part of Till's story.

"Signs erected here have been stolen, thrown in the river, shot, removed, replaced, and shot again," the monument tells those who visit the Tallahatchie River, where the black 14-year-old was found 64 years ago, killed by white men never convicted. The litany of damage is a "reminder of the progress yet to be made," the latest marker says.

So Till's cousin Airickca Gordon-Taylor wasn't surprised this weekend to learn about the latest outrage. A white-supremacist group had gathered in front of the memorial to shoot a video.

Gordon-Taylor says she felt a familiar anger at another testament to the racism "alive today in the fabric of our United States of America." But there was also a feeling of resolve.

"They can keep coming, and the more they do, we can do more," Gordon-Taylor told The Washington Post.

The visit by white nationalists to Till's memorial has provoked a new round of dismay, at the way a remembrance of horrific injustice could be a magnet for those who promote bigotry. Till's torture and lynching – he was accused of flirting with a white woman in a grocery store, a charge the woman would largely recant – helped galvanize the civil rights movement.
Today? (Via CNN)
Norwegian authorities have arrested a high-profile American white supremacist, hours before he was due to give a speech at a far-right conference in Oslo on Saturday.

The detained American, Greg Johnson, is editor-in-chief of the white nationalist Counter-Currents Publishing group.
He had been scheduled to speak at the Scandza Forum, a network known for its anti-Semitic and racist views.
Norway's intelligence service considered Johnson "to be a threat, not because of what he could do but because of his hate speech and his previously expressed support for Anders Breivik," spokesman Martin Bernsen told CNN.
White Supremacists Richard Spencer is back in the news.  Have we all caught on to the pattern of the Trump Regime by now?  This is via Vice: "Noted Racist Richard Spencer Apparently Yelled Racist Slurs After Racist Rally. Leaked audio purportedly shows the far-right leader screaming anti-Semitic slurs and threatening further violence in Charlottesville."
In the audio, the person Milo (note: Yiannopoulos ) claims is Spencer promises to return to Charlottesville, despite the national uproar about the rally, at which hundreds of white nationalists marched and a white supremacist murdered anti-racism protester Heather Heyer when he drove a car into a crowd of counterprotesters.

"We are coming back here like a hundred fucking times. I am so mad. I am so fucking mad at these fucking people," Spencer says on the tape. "They don't do this to fucking me. We're going to ritualistically humiliate them. I am coming back here every fucking weekend if I have to. Like this is never over! I win! They fucking lose!"
You can read more from Matt Novak  writing for  Gizmodo:  "Internet-Savvy Nazi Says a Bunch of Old Fashioned Nazi Shit in Leaked Tape ".
They discard religious teachings, increase the deficit, and expand government power, but there's one area where Republican politicians are remarkably consistent: bigotry.

They've proven this in Congress, reintroducing bills to allow religious discrimination against gay marriage and confirm Supreme Court nominees who likely aim to overturn the landmark marriage equality ruling.

They fight to disenfranchise black Americans, gerrymandering districts and suppressing turnout by making it harder to vote.

They try to (further) control women's bodies, angling to overturn Roe v. Wade, and prevent sex and racial equality in the workplace with votes against equal pay initiatives.

They make clear their disdain for non-white immigrants and conduct a wide-ranging "assault on transgender existence."
 Indeed, nothing we see coming from them sounds the least bit like "love one another".  Remind me who said that again?   And up on the campaign agenda  Natasha Korecki  writes this for POlitico: 'Dems tiptoe around 'Pocahontas' and Hunter as Trump licks his chops '.
"Pocahontas?" A racial slur unfit for discussion. Bernie's heart attack? Out of bounds. Questions about Hunter Biden's business dealings? Stop carrying Donald Trump's water.

To listen to 2020 Democrats, some of the most volatile critiques of the top three polling candidates aren't worthy of public debate — even though Trump and GOP operatives have made clear they'd hammer them on those issues during the general election

Some Democrats fear the crowded field is doing the eventual nominee a disservice by tiptoeing around their possible vulnerabilities while the GOP loads torpedoes into the tubes. It's a dynamic reminiscent of the 2016 Democratic primary, when Democrats — including primary candidate Bernie Sanders — downplayed the controversy surrounding Hillary Clinton's emails, only to confront a vicious general election onslaught on those very questions from Donald Trump.

"Trump has more money than God, no embarrassment gene, no shame and no guardrail," said Sue Dvorsky, former Iowa Democratic Party chairwoman, who has endorsed Kamala Harris in the race. "I worry when so many of our activists say: 'I like all of them.' It is not our job to like everybody, it is our job to pick one. I worry as this goes on that we are not having a vigorous enough debate."
So, from this baby with an election time birthday during the Eisenhower Republicans regime, I say impeach the shit out of him and vote him out.  No more Steve Millers in the White House.
So, in 1955 both houses of Congress were controlled by Democrats.  What happened during the election cycle that led to 1956?
At the 1956 Democratic convention, in Chicago, the delegates renominated Adlai Stevenson. The only drama at the convention occurred when Stevenson opened up to the convention body to decide on his Vice Presidential running mate. John F. Kennedy opposed the veteran Senator Estes Kefauver for the nomination. Senator Kefauver won.

Stevenson faced almost insurmountable odds, in opposing the very popular incumbent President. Stevenson attempted to contrast his vigor, with Eisenhower's health problems. Stevenson made proposals regarding benefits for senior citizens, health, education, natural resources, and economic policies. He also called for the end of the draft and the creation of a professional army. Stevenson further called for a Test Ban Treaty on Atomic weapons with the Soviet Union. Stevenson's efforts were unsuccessful. Eisenhower won a landslide victory.

With the 1956 elections approaching the primary question was whether President Eisenhower would run for a second term. He had suffered a heart attack in 1955. In February, he announced his decision to seek a second term. He was immediately nominated for re-election by the Republicans in San Francisco. The only question was whether Nixon would remain on the ticket. Eisenhower decided in favor of keeping Nixon on as his running mate.
And the rest, as they say, is history. Let's make some new history.  Let's vote for a whole lot of some ones that can get us out of this hell realm.
What's on your reading and blogging list today?
---