Tuesday Reads: Week 2 of Impeachment Hearings and Trump's Health
Posted: November 19, 2019
Filed under: Foreign Affairs, morning reads, U.S. Politics
| Tags: Donald Trump, impeachment hearings, Trump's health
27 Comments

Good Morning!!
Today's impeachment hearing begins at 9AM and may last into the night. NPR: Impeachment Hearings Resume With White House, State Department Witnesses.
House Democrats are set to kick off week two of their open impeachment hearings on Tuesday with witnesses who listened firsthand when President Trump spoke with President Volodymyr Zelenskiy on July 25 — a key moment in the Ukraine affair.

And members of Congress also said they've added a new witness to those slated to appear this week: David Holmes, the diplomatic aide posted to Ukraine who appeared for a closed-door deposition last week, now is scheduled to appear in an open hearing on Thursday morning.

The hearing on Tuesday scheduled to start at 9 a.m. is set to open with Lt. Col. Alexander Vindman, an Army foreign area officer who serves on the National Security Council, and Jennifer Williams, a foreign service officer detailed to the staff of Vice President Mike Pence.

Vindman and Williams were among the White House staffers who listened in on the phone call.
This afternoon, beginning at 3PM:
Kurt Volker, the former State Department envoy to Ukraine for its peace negotiations and Tim Morrison, a former National Security Council aide.

Volker was at the center of the alternate policy channel for Ukraine run by Trump's personal lawyer, Rudy Giuliani, and Volker helped broker an important meeting between Giuliani and an aide to Zelenskiy this summer.

Morrison was among those who heard the Trump-Zelenskiy call firsthand when it happened and although he testified that he was concerned about what might have happened if it became public, he saw nothing illegal.
There will also be public testimony on Wednesday and Thursday. NBC News:
The committee will hear testimony from [Gordon] Sondland on Wednesday morning, and then testimony from Laura Cooper, the deputy assistant secretary of defense for Russian, Ukrainian, and Eurasian Affairs and David Hale, the undersecretary of state for political affairs, later in the day.

On Thursday, the panel will hear from Fiona Hill, the former NSC senior director for Europe and Russia who testified that Sondland had told Ukrainian officials they needed to proceed with "investigations" to line up a White House visit for Ukraine's president. David Holmes, the U.S. Embassy in Ukraine official who overheard a July phone call between Sondland and Trump where the president was demanding "investigations," will testify alongside Hill, the committee announced Monday.
The Washington Post: Lt. Col. Vindman to describe his alarm over president's call with Ukrainian leader, girding for Republican attack.
Meanwhile Trump's response to his possible impeachment is to attack the witnesses and dump them from their jobs.
The Washington Post: Attacking witnesses is Trump's core defense strategy in fighting impeachment.
Eight weeks into the House impeachment inquiry, President Trump and many of his allies have seized on a core defense strategy by attacking career public servants who are testifying as witnesses in the probe and spreading disinformation about their motives as "unelected bureaucrats."

The tactic was deployed in a prominent way Monday when Sen. Ron Johnson (R-Wis.) laid out criticisms against Lt. Col. Alexander Vindman, a National Security Council official who is poised to give key public testimony Tuesday. Johnson wrote without evidence that Vindman may be a member of a rebellious "deep state" that "never accepted President Trump as legitimate" and is working in secret to end his presidency.

"I believe a significant number of bureaucrats . . . resent [Trump's] un­or­tho­dox style and his intrusion on their 'turf,' " Johnson wrote to the top Republicans on the House Oversight and Intelligence committees. "They react by leaking to the press and participating in the ongoing effort to sabotage his policies and, if possible, remove him from office. It is entirely possible that Vindman fits this profile."

Johnson's letter intensifies a campaign of attacks on Vindman from Trump and his allies, which has included speculation about the decorated war veteran's patriotism from conservative commentators and a White House statement on Friday criticizing his job performance. Moves such as these have gained significant traction with Trump's base, feeding into an echo chamber that stokes supporters' resentments, broadcasts a single pro-Trump message and demonstrates the power of the online juggernaut Democrats will confront during Trump's 2020 reelection campaign.

Much of this messaging has taken aim at the career public servants cooperating with the House impeachment inquiry.

Sharing a sentiment on Friday that gained viral popularity among his father's supporters, Donald Trump Jr. tweeted that "America hired [Trump] to fire people like the first three witnesses we've seen." He was referring to former ambassador to Ukraine Marie Yovanovitch, acting ambassador to Ukraine William B. Taylor Jr. and top State Department official George Kent, all of whom testified last week.
CNN: Trump's aides eye moving impeachment witnesses out of White House jobs.
President Donald Trump's aides have explored moving some impeachment witnesses on loan to the White House from other agencies, such as Lt. Col. Alexander Vindman, back to their home departments ahead of schedule, according to people familiar with the conversations.

As public hearings bring the officials' allegations to his television screen, Trump is asking anew how witnesses such as Vindman and Ambassador Bill Taylor came to work for him, people familiar with the matter said. He has suggested again they be dismissed, even as advisers warn him firing them could be viewed as retaliation.

The possible move of officials out of the White House could still be viewed by some as evidence of retribution for their testimony. Trump's frustration at his own officials comes as he attacks witnesses on Twitter, including during Friday's public hearing with the ousted ambassador to Ukraine Marie Yovanovitch. Trump appears to have adopted a strategy of maligning the officials, despite some allies encouraging him not to.

The uncertain fate and public thrashing of these officials has created a thorny situation for a White House wading through the impeachment process. Trump's impulse to dismiss them hasn't been realized, but he's made clear nevertheless he views them as unwelcome.

It's one of the persistent anomalies of the impeachment inquiry: most of the witnesses airing concerns at Trump's approach to Ukraine remain employed by him, despite his claims they are "Never Trumpers" and his overt suggestions they've already been fired.
In other news, Trump has not been seen in public since Saturday when he was rushed to Walter Reed hospital for an unscheduled medical examination.
The Washington Post: Trump's health under scrutiny again after unplanned visit to Walter Reed.
President Trump's impromptu weekend visit to a doctor brought fresh questions about the status of his health after the White House released a memo late Monday denying "speculation" that he had been treated for a medical emergency.

Trump, 73, made an unscheduled trip to Walter Reed National Military Medical Center in Bethesda, Md., on Saturday, a visit that remained shrouded in secrecy for two days as Trump stayed away from the public eye and the White House dodged questions about his health.

In a memo released by the White House late Monday, Trump's doctor, Sean Conley, wrote that Trump's "interim checkup" over the weekend had been "routine," and was only kept secret because of "scheduling uncertainties."

"Despite some speculation, the President has not had any chest pain, nor was he evaluated or treated for any urgent or acute issues," Conley wrote in the memo. "Specifically, he did not undergo any specialized cardiac or neurologic evaluations."
Sure, Jan.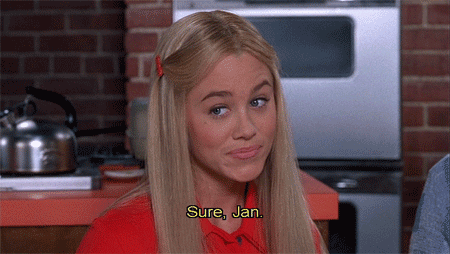 While Trump claimed that he had begun "phase one" of his annual physical, Conley said Trump would have a "more comprehensive examination" next year. Trump described his condition on Twitter as "very good (great!)"; Conley's memo did not characterize the president's overall health. It did include cholesterol figures that had dropped since Trump's last physical exam in February.

It is unusual for a president to undergo a physical exam in multiple stages months apart, and the circumstances surrounding Trump's visit renewed questions about the White House's handling of his medical information, according to several experts.
Time: Trump's Unscheduled Hospital Visit Raises Suspicions About His Health.
A lack of notice. Past failures to level with the American people. A tough week for the White House as public impeachment hearings got under way.

Add it all up, and President Donald Trump's unscheduled weekend visit to Walter Reed National Military Medical Center raised suspicions about his health, despite White House officials' insistence that the president was merely getting a head start on his annual physical.

For any president, a sudden trip to the hospital would raise questions. But such scrutiny was magnified with a president who has a history of exaggeration and playing loose with the facts, giving skeptics room to run with their own theories.

"The one thing you can be absolutely sure of is this was not routine and he didn't go up there for half his physical," tweeted Joe Lockhart, a press secretary under President Bill Clinton, who was himself impeached for perjury and obstruction. "What does it mean? It means that we just won't know what the medical issue was."

The president's medical appointment wasn't listed on his Saturday public schedule, and his last physical was just nine months ago. Press secretary Stephanie Grisham said the 73-year-old president was "anticipating a very busy 2020" and wanted to take advantage of "a free weekend" in Washington to begin portions of his routine checkup.

She did not specify which tests he'd received or explain why the visit had not been disclosed in advance. Trump's 2018 and 2019 physicals were both announced ahead of time. Grisham said after the visit that the president had gotten "a quick exam and labs."
Jack Schaeffer at Politico: Yes, It's OK to Speculate on the President's Health.
Approximately 1,000 days and 13,500 documented faleshoods into his presidency, Donald Trump paid a two-hour visit to Walter Reed National Military Medical Center on Saturday afternoon under unusual, unprecedented circumstances.

Trump's exam was not on his public schedule and no advance notice of the event had been given, unlike his two previous physicals; the exam fell on a Saturday rather than a weekday; and according to CNN, Walter Reed medical staff did not get its usual staffwide notice of Trump's visit. Reportedly, the local police got no advance warning of the Trump motorcade's arrival, and reporters were directed not to report his trip until he arrived at Walter Reed.

This touched off a weekend flurry of speculation in Washington about what was actually going on, and Twitter erupted with inventive theories of why a 73-year-old man might suddenly visit a hospital. With a private citizen, that kind of speculation would have been wildly inappropriate. With this White House, it's almost a national obligation.

White House press secretary Stephanie Grisham issued a statement claiming Trump was taking advantage of a "free weekend here in Washington" to begin parts of his annual physical exam—even though his last "annual" physical came in February 2019. While it's not inconceivable that Trump would motorcade 11 miles to suburban Maryland on the spur of the moment on a Saturday afternoon to get a jump on his February physical, it's not how things are normally done with the U.S. president. White House facilities are equipped to perform many routine lab tests. Trump seconded his press secretary's explanation shortly after midnight on Sunday, tweeting that this was "phase one" of his yearly physical. "Everything very good (great!). Will complete next year," Trump continued.

But Trump and Grisham's rationalizations for his spur-of-the-moment visit just don't add up. Given what we know about Trump's medical health—he's obese and was judged in 2018 of being at moderate risk of having a heart attack in the next three to five years—we have every reason to question the Trump-Grisham account. That Trump has proven himself a liar several thousand times over during his presidency and his long-running caginess about his medical state contribute to the doubt.
Read the rest at Politico.
Today's hearings are about to begin, and I'll be watching as much as I can. If you're watching too, please share your reactions in this open thread.
---