Friday Reads: Nasty Tempered Man Baby refuses to Mask and Isolate
Posted: May 1, 2020
Filed under: 2020 Elections, COVID19, morning reads
21 Comments

Good  Morning!
I'm just kinda sorta wondering what all of this year's adventures are going to do to kids.  Then, I see things like this …  Barley Beth and Ethel are simply divine.  I'm also thrilled to see my friends all over the city with their small children and their home and school activities.  I'm sure not all houses have access to food, the internet, and at least one parent that can stay at home during these times and function in so many roles.  I'm sure that many resilient kids will bounce back and grown up fine.  I just really worry about the already disenfranchised ones or the ones whose parents must work and are left to their own devices for the day.
Kids really are a great reminder of why we need to stop doing stupid things to the world, the animals around, the plants, and each other.
Recognize today's art? So, a lot of these clever children's books covers updated for a the Covid-19 Pandemic come from "Jerusalem-area dad designs COVID-19 versions of classic kids books. Eytan Buchman, a hi-tech professional, got creative adapting classic children's book covers to the situation."
The others come from the artist Stefanie Trilling and you may find them on her facebook page where she has all kinds of covers in her Children's books for Pandemics  page.  I used to read Corduroy to Dr. Daughter all the time so this one was fun for me as well as her Good Night Zoom.  My sister's favorite nighttime story was Good Night Moon and I used to hear my Dad and Mom discuss how crazy they were going reading it over and over. And now, I say goodnight Zoom to my Financial Engineering class every Wednesday night.
So there's Ethel and Barley and then there are man babies who must've had horrid parents or something.  Ever wonder what kind of cruelties create these sort've people and the man baby in the white house trying to kill us all because he needs attention constantly and can't be bothered to actually do his job?
Trump is showing he can't go without an attention fix as heads to Arizona with all the hoopla and tax payer money that involves for no really good reason. Also, his fluffers  will get him good and ready for his West Point show.  How many good people will lose their lives because he simply can't stay at home in the one place where nearly everything is available to him?  This includes doing his damned job that he's not ever really doing?
He's undoubtedly reading the polls and still ranting at his staff for showing him how badly he's losing to Biden right now. So, no wonder he wants to kill us all–and especially the folks working at meat plats and those first responders–because he needs a rally fix.  So, off to Arizona because why not?  This is from Market Watch.
President Donald Trump will leave Washington next week for a trip to Arizona, getting out of the White House and back on the road as states ease coronavirus lockdowns and polls reportedly show his support dwindling in battleground states.

Trump announced the Arizona trip, as well as plans to visit Ohio "very soon," during a White House event on Wednesday with executives from companies including Wynn Resorts WYNN, -5.74% and Hilton HLT, -3.98%.

"I think I'm going to Arizona next week," Trump said. "And I'm going to, I hope, Ohio very soon. And we're going to start to move around." A White House spokesman later said Trump would visit a Honeywell HON, -4.72% facility in Phoenix on Tuesday.

Both Arizona and Ohio are considered crucial states for the November presidential election. Trump reportedly erupted at his top political advisers last week when they presented him with polling data that showed his support eroding in a series of battleground states as his response to the coronavirus comes under criticism.

The Associated Press reported that new surveys by the Republican National Committee and Trump's campaign pointed to a harrowing picture for the president as he faces reelection.
Here's the Kicker:
Trump added at the Wednesday event that he wanted to begin holding "massive rallies" "in the not-too-distant future," but gave no planned dates.

White House spokesman Judd Deere said Trump's Tuesday visit "will highlight Honeywell's investment in critical medical equipment production within the United States and the addition of 500 manufacturing jobs in Arizona."

"Honeywell is adding new production capability at an existing aerospace facility to meet the increased demand for N-95 respirator masks in the face of COVID-19," he added.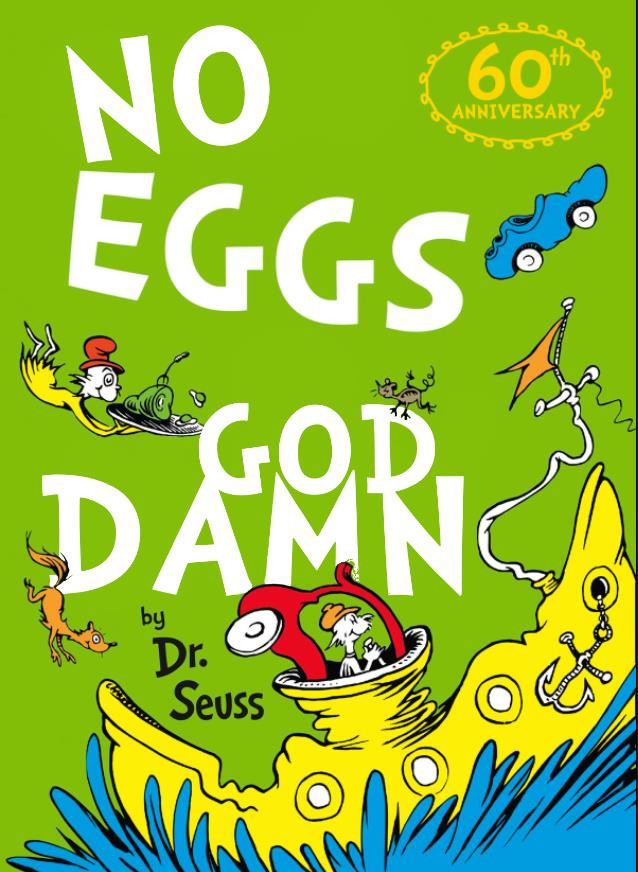 Yeah, well as for that "President Trump's Favorability Ratings Recede from March's Peak". via PRRI.
New data from PRRI shows that President Donald Trump's favorability rating has dropped seven points over the last four weeks. Today, just over four in ten (43%) Americans hold mostly or very favorable views of Trump, compared to a 54% majority who hold mostly or very unfavorable views of him. In mid-March, Trump's favorable rating was 49%, the highest at any point since 2015, and the first time in PRRI polling that Americans have been more likely to say they have a favorable than the unfavorable view (46%).

Trump benefited from a brief "rally around the flag" effect as the coronavirus pandemic began to spread in the U.S. But over the last four weeks — as the total number of reported U.S. cases of the coronavirus increased exponentially from around 33,000 cases to more than 900,000 cases — this boost has rapidly dissipated.[1]Trump's current favorability rating (43%) is similar to the 40% of Americans who held favorable views of him in February shortly after he was acquitted of impeachment charges, and the 41% of Americans who held favorable views of him between March and December 2019.
The AJC reports "Internal GOP poll points to troubling signs for Georgia Republicans." . This reported by Greg Bluestein.  We know what JJ thinks about her 'governor' already and she's not alone.  Imagine Biden taking Georgia!
An internal poll conducted for the Georgia House GOP Caucus points to troubling signs for Republican leaders: President Donald Trump is deadlocked with Joe Biden and voters aren't giving the White House, Gov. Brian Kemp or the Legislature high marks for the coronavirus response.

The poll also suggests trouble for U.S. Sen. Kelly Loeffler, showing the former financial executive with 11% of the vote and essentially tied with Democrats Matt Lieberman and Raphael Warnock. U.S. Rep. Doug Collins leads the November field with 29% of the vote, and outdoes Loeffler among Republicans by a 62-18 margin.

The survey, obtained by The Atlanta Journal-Constitution, was conducted by the political polling and research firm Cygnal between April 25-27 and it involved 591 likely voters. The margin of error is 4 percentage points.

It's one of the few recent polls that offer a snapshot of how Georgians view the government's pandemic response, though it was taken before Kemp's decision Thursday to lift the shelter-in-place order for most Georgians.
The WSJ reports Trump is losing seniors to Biden too. "Trump Makes Push for Seniors as Coronavirus Crisis Erodes Support. President trails Joe Biden in polls among older voters, who are paying close attention to his handling of the pandemic—and watching his press briefings"  The funniest reports are the ones about Trumperz temper tantrums at his own campaign staff. This is from The Atlantic "It's Slowly Dawning on Trump That He's Losing. The president is raging at his advisers, as they try to explain where he went wrong."
It's far too early to know who will win the 2020 presidential election, but at the moment, President Donald Trump is losing.

There's ample polling to back that up. RealClearPolitics's average has the presumptive Democratic nominee, Joe Biden, up 6.3 percent on Trump. Polling averages in each of the potentially decisive states show Biden up, too, save North Carolina—and even there, the most recent polls show Biden ahead by 5 percent. A survey of Texans released yesterday even has Biden up by a point in the Lone Star State.

But you don't have to take the public polling at face value. Take the president's and his campaign's word for it.

"I don't believe the polls," Trump told Reuters yesterday. Claiming the polls are wrong is the last refuge of a struggling candidate. "I believe the people of this country are smart. And I don't think that they will put a man in who's incompetent." (A bit late for that.)

Privately, however, Trump is not so sanguine. Late yesterday, a trio of stories arrived reporting on turmoil inside the president's reelection campaign. It's a throwback to the news-dump Fridays of the early Trump administration—or to the fractious leaks that characterized Trump's 2016 campaign. CNN reported that Trump screamed at his campaign manager, Brad Parscale, last Friday over his sliding poll numbers, even threatening to sue him. (How serious the threat was, CNN notes, is unclear, and Trump issues empty lawsuit threats as reflexively as many people check their phone.)

The New York Times confirms that account, and The Washington Post adds more detail, saying that campaign, White House, and Republican National Committee officials held a de facto intervention, trying to impress upon the president the political peril he faces and to get him to rein in his catastrophic daily briefings.
So, how is bothering workers making much needed PPE or threatening Ohio with a massive rally supposed to help any of this?  Well, that's the wrong question. The question is how ill is this man that he needs to do these things at this time?
So,that Biden Sexual Assault thing. (sigh) Y'all know I'm only voting for Joe because every one that voted in the primaries cancelled my vote if it ever gets cast at this point.  I've got a long list of complaints and most of them are actually major complaints.  However, given the other choice is the death of us all and the country, he's like the only sane choice.
Here's some links on that.
Joe Biden:  Statement by Vice President Joe Biden
Washington Post: Joe Biden denies he sexually assaulted a former Senate aide, calls on National Archives to release complaint if it exists
BuzzFeed News: Tara Reade Knows She Has A Difficult Allegation. And She's Had A Difficult Time Getting A Hearing.
Katie Glueck / New York Times:  Biden Denies Tara Reade's Assault Allegation
CNN:  Biden denies sexual assault allegation: 'This never happened'
Joe Biden released a statement Friday denying a former aide's claims he sexually assaulted her 27 years ago, saying of Tara Reade's allegation: "This never happened."

Friday's statement is the first detailed response from Biden to Reade's allegation and comes as pressure built on the presumptive Democratic nominee to personally address the matter.

"While the details of these allegations of sexual harassment and sexual assault are complicated, two things are not complicated. One is that women deserve to be treated with dignity and respect, and when they step forward they should be heard, not silenced. The second is that their stories should be subject to appropriate inquiry and scrutiny," the former vice president and presumptive Democratic 2020 nominee said in the statement.

He continued, "Responsible news organizations should examine and evaluate the full and growing record of inconsistencies in her story, which has changed repeatedly in both small and big ways."

"But this much bears emphasizing," he said. "She has said she raised some of these issues with her supervisor and senior staffers from my office at the time. They — both men and a woman — have said, unequivocally, that she never came to them and complained or raised issues. News organizations that have talked with literally dozens of former staffers have not found one — not one — who corroborated her allegations in any way. Indeed, many of them spoke to the culture of an office that would not have tolerated harassment in any way — as indeed I would not have."

In the MSNBC interview, Biden said he is "saying unequivocally, it never, never happened. It didn't. It never happened."

He said he has not reached out to Reade, and does not remember her making any complaint.
So, I guess we have to watch this play out.  We have one pussy grabber in the office already and a whole lotta people didn't care about it.  I just don't even know what to say at this point other than what the fuck is the matter with men in this country if they think they can just do these things?
But, then, a lotta people just weren't parented very well, I guess.  Stay Safe!  Be Kind and Gentle to yourself!  We're all in this together!
Well, some of us other.  Others are trying to killing us  Just ask Politico! "Wearing a mask is for smug liberals.  Refusing to is for reckless Republicans. "  So why not ignite yet another culture war?
For progressives, masks have become a sign that you take the pandemic seriously and are willing to make a personal sacrifice to save lives. Prominent people who don't wear them are shamed and dragged on Twitter by lefty accounts. On the right, where the mask is often seen as the symbol of a purported overreaction to the coronavirus, mask promotion is a target of ridicule, a sign that in a deeply polarized America almost anything can be politicized and turned into a token of tribal affiliation.
Yeah.  That's all I needed to read.
What's on your reading and blogging list today?
---