Live Blog: VEEP Debatestakes 2020
Posted: October 7, 2020
Filed under:
Live Blog
| Tags: Kamala Harris, Mike Pence, VEEP Debate
43 Comments
Where would be without a live debate thread especially when it's Kamala vs the guy who calls his wife mother?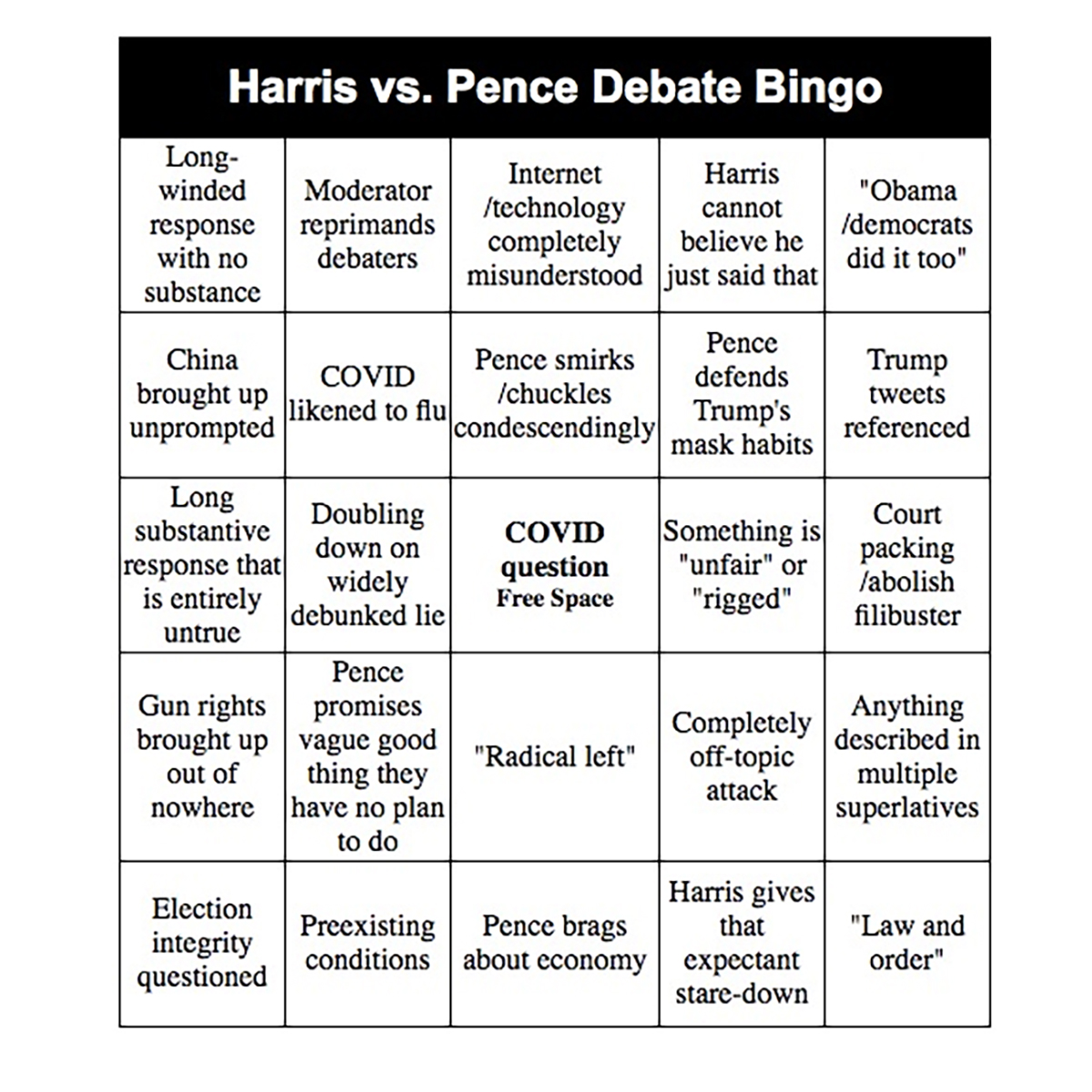 So,  we will be following the debate antics.  Here's the details:
And here's the downlow:  "How to watch the vice presidential debate" by Caroline Linton of CBS.
Vice President Mike Pence and Democratic nominee Kamala Harris will meet for their first and only debate on Wednesday, October 7, at the University of Utah in Salt Lake City. Susan Page of USA Today will moderate, and Pence and Harris will be separated by a plexiglass barrier.

…

Campaign manager Bill Stepien and former New Jersey Governor Chris Christie, both of whom helped with Mr. Trump's debate preparation, have tested positive for COVID-19, as well as Hope Hicks, counselor to President Trump. Christie also checked into the hospital for treatment. Chris Wallace, the moderator of the first debate, said Mr. Trump arrived too late to the debate site to be tested for COVID-19 there.

Pence has been tested multiple times since then, and he said the latest test, on Wednesday, was negative.

Harris announced on Friday that she and her husband, Doug Emhoff, had both tested negative for COVID-19. To limit travel, she arrived in Salt Lake City on Friday night. 

The candidates will be seated 12 feet away from each other. 
So, let's see if she can make him cry!
---