Monday Reads
Posted: July 6, 2020
Filed under:
just because
13 Comments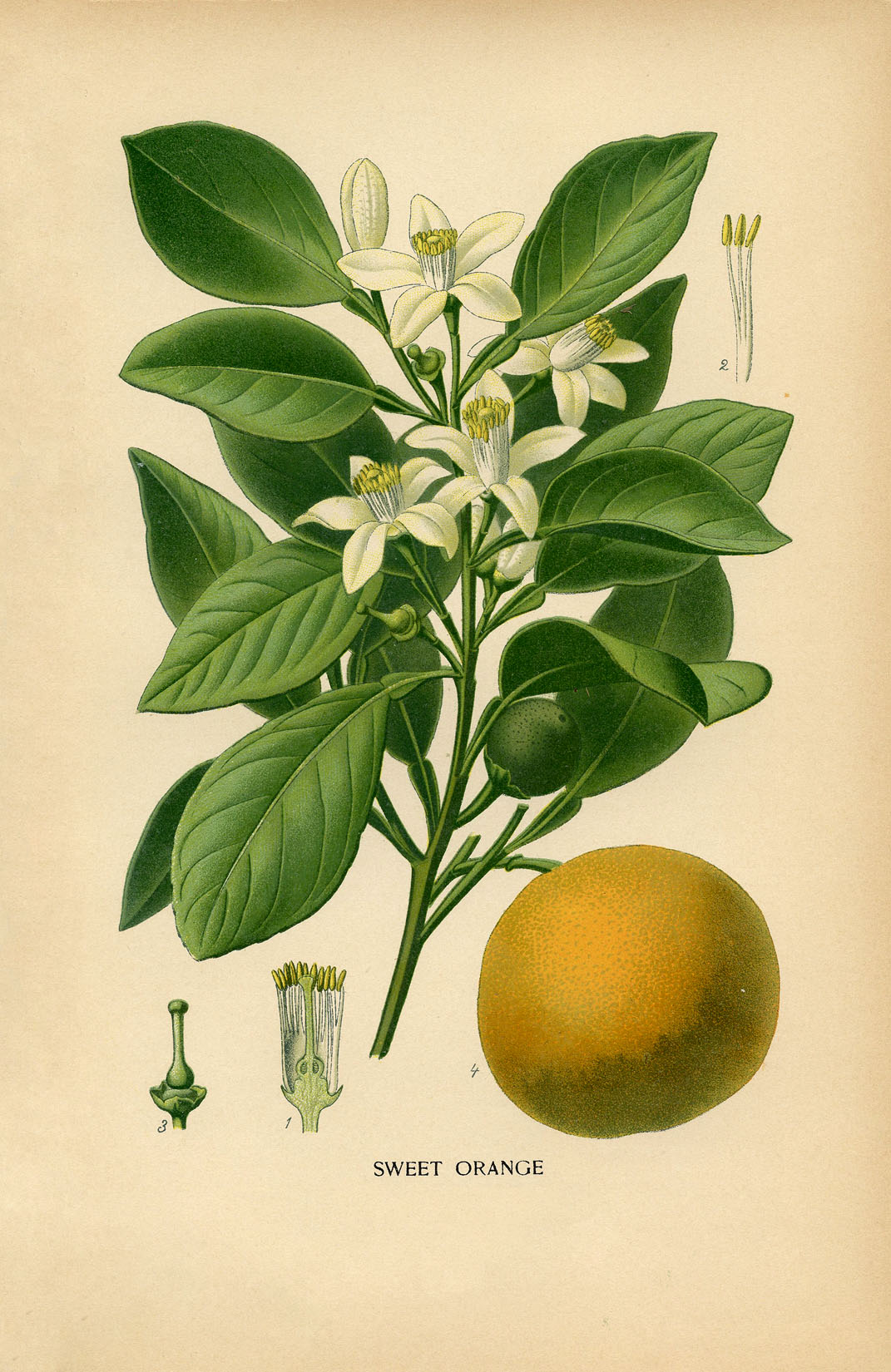 Good Day Sky Dancers!
I'm waiting for my new computer to come today and I spent three days resurrecting this one with huge nearly endless chk dsk runs so I'm back on line with more than a phone now.  Thanks to all of you that helped me. The new one is not top of the line but it will be reliable which is really what I need right now.  These things always happen to me during summer breaks when I don't get a class and on Fridays.  I just seem to have that kind of karma.
I've been doing my horticulture class and fighting the continual rain that appears to want to specifically drown my slips and seedlings.  I've been spending a good deal of the last few days pulling my containers out of or under the house. So, in tribute to what I hope starts bearing fruit in my side and back yard I'm sharing antique botanical prints.
I continue to feel like we've entered some alternate evil time line. I tried hard to avoid news coverage of Trump's racist screeds on the weekend we traditionally celebrate Independence.  The strangest–and perhaps most horrific–thing he said was that American values started with Christopher Columbus.  We started out as a colony not a colonizer so that was confusing history with I have no idea what and it also continues to glorify the perpetrators of mass enslavement and genocide.  He also continues to fully embrace the legacy of the lost cause.   This is painful to live through.
Today, the Daily Beast characterized this strategy as a "Hail Mary."  The only thing I see in it is a huge shout out to White Christian Nationalists. Asawin Suebsaeng writes  "Trump Advisers Wonder: 'Is the Statue Shit Going to Work?' "
With four months left to salvage his re-election campaign against presumptive Democratic nominee Joe Biden, President Donald Trump has decided to pivot heavily to culture-war bluster and hard-right posturing. A major part of that pivot appears to be turning his anger on people who don't like the same statues he does and comparing those enemies to Nazi "fascists."

Shockingly, there are some in Trump's political orbit who aren't convinced this tactic will move voters as much as the president seems to think it will. They see the "pivot" as Trump simply continuing to rile up a conservative base that will not, by itself, deliver him a second term.

But for now, Trump isn't listening, telling a crowd at Mount Rushmore in South Dakota on Friday night that "This left-wing cultural revolution is designed to overthrow the American Revolution."

Two individuals close to the president told The Daily Beast last week that they believe devoting so much time and energy to defending lifeless statues—a kick that started with sticking up for ones honoring racist dead Confederates—will likely fail to help rejuvenate his sagging 2020 campaign and close the wide polling deficits that former Vice President Biden has opened up.

Both sources independently said they intended to gently implore Trump to take a different approach. One of the sources said they had already told Trump in recent days that making statue fetishization a cornerstone of the re-election pitch amounted to a "distraction" that wouldn't help move the necessary votes into the president's column by the election in November.
This Gallup poll indicates it's doing him no good.
 President Donald Trump's approval rating is holding steady at a lower level after a sharp drop in late May and early June, with 38% of Americans currently approving of the job he is doing.
I cannot figure out how those 38% arrived at that conclusion either.  But this warning stands out to me.  "Don't gorge on polls that show Biden ahead. COVID and voter suppression boost Trump's odds" via Jason Sattler at USA today.
► No poll can account for the toxic mix of voter suppression, COVID-19 and a president of the United States willing to use every power at his disposal to prevent Americans from voting. 
The pandemic that's now sending the U.S. economy back into a medical coma for the second time in months has already crushed voter registration. Despite the White House admitting that we're likely to face a potentially worse second wave in the fall, Trump has declared a holy war on his favorite method of casting a ballot: mail-in-voting, which he has called his "biggest risk" to getting reelected.

Though voting by mail is even more secure than voting in-person, Trump is desperate to get voters to have to wait in lines to vote. Why?

"Trump's re-election strategy appears to depend on cutting off channels for voters to have polling places and then sending operatives and right-wingers to intimidate and suppress voters in person," says Ben Wikler, chair of the Wisconsin Democratic Party.
The only thing getting me to a brief state of smile is the Anti-Trump Republicans in the Lincoln Project.  They really get him and they really get to him.  This is from NBC News: "How Lincoln Project anti-Trump Republicans got into his head. Spoiler alert: It was easy. With clever ads and searing social media attacks, the group has drawn notice. But what that means for the election is up in the air."
The group has particularly targeted Washington and swing states like Wisconsin, Michigan, North Carolina and Pennsylvania. It has also spent hundreds of thousands against Republican Senate candidates in states like Arizona, Iowa and Montana.

June was its biggest month by far for expenditures in the 2020 cycle, with the group spending more than $1.46 million. Its largest donors through March included the hedge funder Andrew Redleaf, Walton family heir Christy Walton and venture capitalist Ron Conway.

"Trump is his own worst political enemy at times," Weaver said. "And there's no doubt that he has given us rocket fuel by engaging with us. I mean, it's hard to claim we're irrelevant if they're constantly attacking us."

While the group isn't one of the better-funded PACs, it has been able to take advantage of the members' large combined social media followings and prevalence on cable news.

Galen said the Lincoln Project sees itself as "a pirate ship" that, because it isn't aligned with any party, is able "to be extremely nimble" and is not subject to "a lot of hemming and hawing" over decision-making.

Recent ads mocked Trump for his smaller-than-promised crowd at his rally in Tulsa, Oklahoma; ridiculed him over the latest controversy over Russian bounty intelligence; and lampooned his handling of the coronavirus response.
The Coronavirus Response is a big focus of both campaigns according to WAPO.  Trump's popularity in the states where the virus is out of control is falling like a lead balloon.
The Trump and Biden presidential campaigns now see the coronavirus response as the preeminent force shaping the results of November's election, prompting both camps to try to refocus their campaigns more heavily on the pandemic, according to officials and advisers of both campaigns.

Advisers to presumptive Democratic nominee Joe Biden see the covid-19 crisis as perhaps the clearest way yet to contrast the former vice president with President Trump, using the stumbling response and renewed surge in cases as ways to paint Trump as uninformed, incapable of empathy and concerned only about his own political standing.

Trump's advisers, by contrast, are seeking ways to reframe his response to the coronavirus — even as the president himself largely seeks to avoid the topic because he views it as a political loser. They are sending health officials to swing states, putting doctors on TV in regional markets where the virus is surging, crafting messages on an economic recovery and writing talking points for allies to deliver to potential voters.

The goal is to convince Americans that they can live with the virus — that schools should reopen, professional sports should return, a vaccine is likely to arrive by the end of the year and the economy will continue to improve.
Trump's support is  falling in states where the virus is rampant.  This is from Bloomberg:"Trump's Support Is Withering in Areas Where Virus Cases Are Rising".
Coronavirus is skyrocketing in Republican-leaning Sunbelt and interior states, where shifting attitudes about the virus and President Donald Trump's handling of it could spell more trouble for his re-election effort.

New cases have exploded in particular in Arizona and Florida, battlegrounds Trump must retain to win re-election. Jacksonville, Florida, where the president relocated the Republican National Convention, had the fastest-growing rate of coronavirus of any metropolitan area in the U.S. for the week ended July 4, according to Evercore ISI.

The convention site was changed after Roy Cooper, the Democratic governor of North Carolina, balked at holding a gathering in Charlotte, as planned since 2018 when it was the only city to officially submit a bid, at full capacity.

The slide in support for Trump occurred as the president stopped talking about the virus and masks to focus instead almost entirely on reopening, a risky gamble that so far appears to be backfiring.
I have to agree with Jennifer Rubin this morning.  Trump has no idea what our country is about. It isn't about waving the Confederate Flag certainly!
The reactionary ethos of the backward-looking Trump and his ilk is antithetical to our national spirit and foundational values.

Trump and his ignorant media handmaidens understand none of this (or pretend not to). They define America by whom they want to be in it, not understanding that the country's shifting composition is what gives expression to and perfects the ideals of our country in each new generation. To the Trump cult, progress itself is a danger; a free and independent media that exposes and challenges the powerful is their enemy. This cowering, timorous band of self-defined victims seems perpetually enraged at their countrymen who threaten their warped interpretation of America.

None of their fractured history and constitutional illiteracy bear any resemblance to America's founding creed or to the words of some Americans Trump wants to memorialize in stone. It's the words and ideas, not the visage, that should be celebrated. We would do better to build fewer statues and more libraries and schools.
Let's hope for a better Independence Day in 2121.
What's on your reading and blogging list today?
---