Friday Reads: Really Freaking Over It All
Posted: June 12, 2020
Filed under: Black Lives Matter, corruption, court rulings, COVID19
24 Comments
Good Day
Sky Dancers!
I'm just tired of the constant bombardment of absolutely outrageous actions, words, and plans coming out of the Trumpist Regime.  There appears no end to what Trump and his cronies think they can get away with and still be considered fit to work and walk around in pubic.
Watching Trumpists downplay the dangers of a pandemic running rampant in many parts of the country is just one of these outrages that sets me off.  Trump wants business as usual and so he's getting it through mouthpieces like Larry Kudlow who has no business being employed by anyone, let alone our government.  He's also flouncing around the country spreading hate and discontent and furthering his profile as the nation's racist-in-chief. This is from the AP.
At the White House, aides now routinely flout internal rules requiring face masks. The president's campaign is again scheduling mass arena rallies. And he is back to spending summer weekends at his New Jersey golf club.

Three months after President Donald Trump bowed to the realities of a pandemic that put big chunks of life on pause and killed more Americans than several major wars, Trump is back to business as usual — even as coronavirus cases are on the upswing in many parts of the country.

While the nation has now had months to prepare stockpiles of protective gear and ventilators, a vaccine still is many months away at best and a model cited by the White House projects tens of thousands of more deaths by the end of September.

Amid renewed fears of a virus resurgence, financial markets — frequently highlighted by Trump as a sign of economic recovery — suffered their worst drop since March on Thursday. The market opened on the upside Friday morning.

At the White House, though, officials played down the severity of the virus surge and sought to blame it on factors beyond Trump's forceful push to reopen the economy, which he's counting on to help him win reelection.

"I spoke to our health experts at some length last evening. They're saying there is no second spike. Let me repeat that: There is no second spike," Larry Kudlow, director of the National Economic Council, said Friday on "Fox & Friends."

He said COVID-19 cases are increasing only in certain spots of the country, but that nationally, the rates of new cases and fatalities have flattened out. "There is no emergency," Kudlow said. "There is no second wave. I don't know where that got started on Wall Street."
Yascha Mounk–a contributing writer at The Atlantic— wrote this today "The Virus Will Win. Americans are pretending that the pandemic is over. It certainly is not." There is a huge list of what our country and our so-called leadership is doing wrong.
A second wave of the coronavirus is on the way. When it arrives, we will lack the will to deal with it. Despite all the sacrifices of the past months, the virus is likely to win—or perhaps it would be more accurate to say that it already has.

In absolute terms, the United States has been hit harder than any other country. About a quarter of worldwide deaths have been recorded on these shores. And while the virus is no longer growing at an exponential rate, the threat it poses remains significant: According to a forecasting model by Morgan Stanley, the number of American cases will, if current trends hold, roughly double over the next two months.

But neither the impact of mass protests over police brutality nor the effect of the recent reopening of much of the country—including the casinos in Las Vegas—is reflected in the latest numbers. It can take at least 10 days for people to develop symptoms and seek out a test, and for the results to be aggregated and disseminated by public-health authorities.

Even so, the disease is slowly starting to recede from the public's attention. After months of dominating media coverage, COVID-19 has largely disappeared from the front pages of most national newspapers. In recent polls, the number of people who favor "reopening the economy as soon as possible" over "staying home as long as necessary" has increased. And so it is perhaps no surprise that even states where the number of new infections stands at an all-time high are pressing ahead with plans to lift many restrictions on businesses and mass gatherings.
I am horrified that bars in my neighborhood are opening tomorrow albeit at 25 % capacity and that the local AirBnbs are filling up with folks with license plates from CoVid Death Zones like Georgia, Alabama, Texas and the like.  I'm just blessed most folks from Arizona don't get this far east or they'd be here to spreading it merrily around our vulnerable population too so they can have a little Disneyfied Adult Entertainment at our expense.
Then, there's the endless parade of current and former Trumpist Regime appointees that coulda whoulda shoulda done something but just sat there and let the chaos flow all over us and expect a voice in the criticism now.  Oh, and a big pay check … they expect that too …
This outrage pretty well sums up my thoughts on Bloodless John Bolton and the release of his "tell all".  He should of told all when we could've impeached the ass and saved lives.
This is from Axios who have gotten an advance copy of the book.  Like I said, it seems to me that we should all boycott buying it since he obviously didn't care enough about the country to come forward with this out of patriotism instead of greed.
"Scoop: John Bolton to argue Trump misconduct"
John Bolton taunts President Trump, his former boss, on the back cover of his forthcoming book: "Game on."

In a memoir coming June 23 that the White House has tried to delay, former national security adviser Bolton will offer multiple revelations about Trump's conduct in office, with direct quotes by the president and senior officials, according to a source familiar with the book.

Why it matters: Bolton, who was U.S. ambassador to the U.N. under President George W. Bush, is a lifelong conservative and longtime Fox News contributor who is well-known by the Trump base, the source pointed out.

In "The Room Where It Happened: A White House Memoir," Bolton will go beyond Ukraine, and argue there was "Trump misconduct with other countries," the source said.
Axios agreed to grant anonymity to the source in order to give readers a window into the book ahead of publication.

Behind the scenes: People close to Trump have been worried about the book because Bolton was known as the most prolific note taker in high-level meetings, Jonathan Swan reports.

Bolton would sit there, filling yellow legal pad after yellow legal pad with notes.
In short: Bolton saw a lot, and he wrote it down in real time. And when he left, the White House never got those notes back.
Jordan Fabian and Jennifer Jacobs of Bloomberg have more to offer on this: "Bolton Book to Relate Trump Chaos, How Re-Election Drove Policy."
"I am hard-pressed to identify any significant Trump decision during my tenure that wasn't driven by re-election calculations," Bolton writes in the book, titled "The Room Where It Happened," the publisher said in a release.

The former top security aide, who was ousted last September, will argue the House Democrats' impeachment inquiry was too narrow and should have focused on more than Trump's efforts to pressure Ukraine for dirt on former Vice President Joe Biden. Simon & Schuster promised Bolton will offer details on other similar moves by Trump across the full range of his foreign policy and the national security adviser's efforts to stop them.
Bolton declined to testify in the House's impeachment probe, and instead deferred to the federal courts if a subpoena would be legally valid. House Democrats did not issue a subpoena, saying a lengthy legal battle would unnecessarily prolong the impeachment process.

Bolton said during a February speech at Vanderbilt University he did not regret his refusal to testify because it "would have made no difference to the ultimate outcome."

"I sleep at night because I have followed my conscience," he said, according to USA Today.
So glad he can sleep well at night.  I sure as hell wish I could.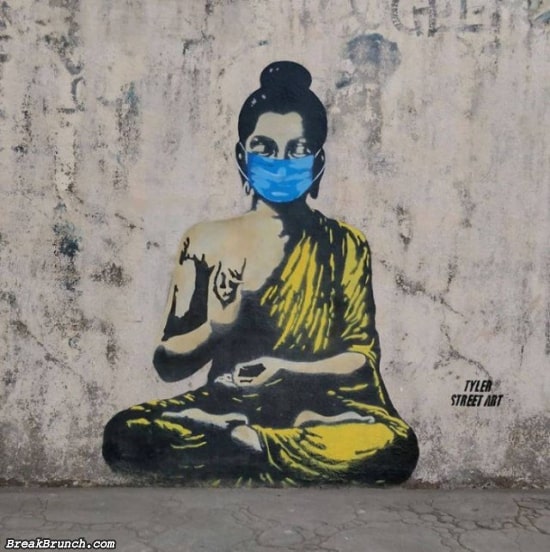 Bill Barr continues to dismantle democracy daily.  Can this Judge stop him from setting Michael Flynn Free?  From WAPO: "Court appears reluctant to order judge to immediately drop criminal case against Michael Flynn".
A federal appeals court in Washington on Friday appeared reluctant to order a judge to immediately dismiss the guilty plea of President Trump's former national security adviser Michael Flynn, suggesting courts have the authority to review whether Justice Department moves to drop a prosecution are "in the public interest."

Flynn, joined by the Justice Department, had asked the appeals court to force U.S. District Court Judge Emmet G. Sullivan to quickly close the case and put a stop to Sullivan's examination of the government's unusual decision to drop the charges against the retired three-star general.
But Judges Karen Henderson and Robert Wilkins of the U.S. Court of Appeals for the D.C. Circuit expressed skepticism of Flynn's argument that Sullivan cannot conduct an independent evaluation or name an outside party to argue against the Justice Department's May 7 motion.

"If Judge Sullivan had just kept this motion waiting and languishing, that's one thing," Henderson told Flynn attorney Sidney Powell. "But he has set a hearing for mid-July. For all we know, by the end of July he will have granted the motion. You also know courts have said he's not a 'mere rubber stamp' either. There's nothing wrong with him holding a hearing — there's no authority I know of that says he can't hold a hearing."
Wilkins agreed, citing two cases in which he said the Supreme Court upheld the authority of federal judges "to perform an independent evaluation" before granting a government motion to drop a prosecution.
"You're saying the Supreme Court got it wrong," he asked.

"No," Powell said, "I'm saying the independent review of the record consists of just that, and the record in this case is extremely well documented of prosecutorial misconduct, and suppression of [exculpatory] evidence which would warrant dismissal in any circumstance."
So, one final scream on Trump, his rallies, and his plan to  host his triumphal speech in Jacksonville Florida violating yet another sacred day in US History.  So, of course, the first is holding a rally in Tulsa on Juneteenth which is the site of a horrific massacre of African Americans on May 31 and June 1, 1921.
And now this!
There is no end to his hateful racists actions, words, and sentiments.
So, I know all of this is depressing because living in our country right now is an ongoing nightmare.   He has no respect for the US Constitution, our American laws and values, or any of us for that matter.
I hope you have a very peaceful weekend and that you're fortunate enough that you can stay safe at home with your beloveds!
What's on your reading and blogging list today?
---