Monday Reads: Stay Your Ass Home! We are not Human Guinea Pigs for Businesses
Posted: April 27, 2020
Filed under:
morning reads
| Tags: covid 19 quarantine, self isolation
24 Comments

Good Morning Sky Dancers!
Are you getting cabin fever?  Need to get back to a job or business?  Do you feel your part of the country/world is ready to reopen?  Will your employer protect you?  Where are we in getting serious testing?  There are so many questions in this discussion and frankly I don't like being a test subject with so many unknowns.
The big question to be answered has yet to be answered. "We Still Don't Know How the Coronavirus is Killing Us" is a read from New York Magazine by David Wallace-Wells. I can tell when I speak with my doctor daughter that she is still hyper cautious.   They're still reusing PPE more than they should be in her suburban Seattle hospital.  We talked about her sister who is up hiking in the Rocky Mountains with her husband and dogs to get away from their home offices in Denver.  I'd asked if the doctors were going anywhere. 
The answer was no.  She didn't want to take any chance that she's walking around with any way to transmit it to any one.  She stays away from my sister and her husband.  She comes home from the hospital strips off her scrubs, dumps them in the washer and takes a shower immediately.  I get a sense that she doesn't think this is under control .  She worries about her Dr Husband a radiologist who can work from a computer terminal.  She thinks she could bring it home to him and put him away from diagnosing all those cloudy lung pictures.  I worry about them all.
In an acute column published April 13, the New York Times' Charlie Warzel listed 48 basic questions that remain unanswered about the coronavirus and what must be done to protect ourselves against it, from how deadly it is to how many people caught it and shrugged it off to how long immunity to the disease lasts after infection (if any time at all). "Despite the relentless, heroic work of doctors and scientists around the world," he wrote, "there's so much we don't know." The 48 questions he listed, he was careful to point out, did not represent a comprehensive list. And those are just the coronavirus's "known unknowns."

In the two weeks since, we've gotten some clarifying information on at least a handful of Warzel's queries. In early trials, more patients taking the Trump-hyped hydroxychloroquinine died than those who didn't, and the FDA has now issued a statement warning coronavirus patients and their doctors from using the drug. The World Health Organization got so worried about the much-touted antiviral remdesivir, which received a jolt of publicity (and stock appreciation) a few weeks ago on rumors of positive results, the organization leaked an unpublished, preliminary survey showing no benefit to COVID-19 patients. Globally, studies have consistently found exposure levels to the virus in most populations in the low single digits — meaning dozens of times more people have gotten the coronavirus than have been diagnosed with it, though still just a tiny fraction of the number needed to achieve herd immunity. In particular hot spots, the exposure has been significantly more widespread — one survey in New York City found that 21 percent of residents may have COVID-19 antibodies already, making the city not just the deadliest community in the deadliest country in a world during the deadliest pandemic since AIDS, but also the most infected (and, by corollary, the farthest along to herd immunity). A study in Chelsea, Massachusetts, found an even higher and therefore more encouraging figure: 32 percent of those tested were found to have antibodies, which would mean, at least in that area, the disease was only a fraction as severe as it might've seemed at first glance, and that the community as a whole could be as much as halfway along to herd immunity. In most of the rest of the country, the picture of exposure we now have is much more dire, with much more infection almost inevitably to come.

But there is one big question that didn't even make it onto Warzel's list that has only gotten more mysterious in the weeks since: How is COVID-19 actually killing us?

We are now almost six months into this pandemic, which began in November in Wuhan, with 50,000 Americans dead and 200,000 more around the world. If each of those deaths is a data point, together they represent a quite large body of evidence from which to form a clear picture of the pandemic threat. Early in the epidemic, the coronavirus was seen as a variant of a familiar family of disease, not a mysterious ailment, however infectious and concerning. But while uncertainties at the population level confuse and frustrate public-health officials, unsure when and in what form to shift gears out of lockdowns, the disease has proved just as mercurial at the clinical level, with doctors revising their understanding of COVID-19's basic pattern and weaponry — indeed often revising that understanding in different directions at once. The clinical shape of the disease, long presumed to be a relatively predictable respiratory infection, is getting less clear by the week. Lately, it seems, by the day. As Carl Zimmer, probably the country's most respected science journalist, asked virologists in a tweet last week, "is there any other virus out there that is this weird in terms of its range of symptoms?"
We need an FDR with a major dose of federal crisis management of both the economy and public health.  What we have is a leader willing to throw us to the wolves so the economy might improve given there's enough idiots in the country wiling to put their lives on the line for a game of bowling and a haircut. Because of my age, I am in the high risk category and I can work from my home and order a few things to come to my door.  So, I am privileged but I also live in a city hit hard by this pandemic and whose majority black citizens are dying in way outsized numbers in the state.  I have to agree with this too.   From the Washington Post: "'For black folks, it's like a setup: Are you trying to kill us?' " I think a lot of seniors wonder that too but these voices come from all ages in Georgia's hard hit black communities. The heart breaking stories from the nation's assisted living and rest homes is yet another story.
"To open up businesses where it's impossible to practice social distancing — hair salons, nail salons, theaters — people are like, what? You want to put everybody in a closed room, and that's supposed to be okay?" said Demetrius Young, a city commissioner in Albany, the center of the state's epidemic. "For black folks, it's like a setup: Are you trying to kill us?"

Without a widespread testing infrastructure and local health departments able to do meticulous contact tracing, Young said, his region will continue to suffer. Georgia ranks 40th in tests per resident, well behind states that have pledged to maintain their shelter-in-place orders, according to an analysis of Covid Tracking Project data. Some models say the state has not yet reached its peak number of daily deaths, suggesting the worst is still to come..

"We need to save lives," Young said. "The way we feel is, this is another 'Black Lives Matter' moment."

Glen Singfield, 67, owns two restaurants in Albany that have been shuttered for more than a month. He said he doesn't plan to reopen them on Monday, when Kemp's order for restarting the economy extends to restaurants.

He is not convinced the virus has been brought under control, especially in Southwest Georgia.

"We were hit hard, and our restraint needs to be harder. We have to make sure we're way beyond the curve," he said. He hasn't had time to come up with a plan, such as how to screen customers, to make sure he can keep everyone, including his employees and family members who work in the restaurants, safe.

"My wife, my sons, my granddaughters are in there. My employees. These are folks we love. I can't play with their lives. We're a small town. When somebody dies here, everybody knows them."
I'm wondering how many folks will actually head out to those open restaurants, hair salons, bowling alleys, movie theatres, and massage related businesses.  I can understand getting out in the fresh air.  I walks my dog three times a day and I mask when I go to the corner stores to get wine or tp or other necessities of life like cat food and dog food. But, sheesh, I'm in no hurry to get into a bar.  I'm happy with the take out from the porch of the family owned old school restaurant across the street once a week.  No one's stopping me from eating it in my back yard or even my front porch.  But, frankly, I'm not going to die for a hair cut or a back rub.
Las Vegas is a shocking example of parasitical capitalism.  The entire city seems unnecessary to me, but the entire city is based on entertaining bored tourists who will pay to do that sort've thing and probably is  inuring  serious economic damage.  New Orleans has bits and pieces of that flavor too but Las Vegas pretty much owns the market outside of the Disneyfied Florida.  This WAPO article indicates that the city has become ground zero for the country's job crisis.  But, really, is gambling worth killing off all your health care workers?
As the bottom fell out of the American economy, few places were hit harder than Las Vegas, where a full one-third of the local economy is in the leisure and hospitality industry, more than in any other major metropolitan area in the country.Most of those jobs cannot be done from home.

Nearly 350,000 people in Nevada have filed for unemployment benefits since the crisis began, the highest number in the history of the state. Applied Analysis, a Las Vegas-based economic research firm, estimates the city's current jobless rate to be about 25 percent — nearly double what it was during the Great Recession — and rising.

"From an analytical standpoint, this is unprecedented," said Jeremy Aguero, a principal analyst with the firm. "We have no frame of reference for what we are seeing."

As governors and mayors across the country wrestle with the question of when and how to reopen their economies, Las Vegas faces particular pressure because of its dependence on tourism and hospitality. Mayor Carolyn Goodman argued last week that casinos should reopen and allow people to get sick, but Gov. Steve Sisolak said the state was "clearly not ready to open."

Before the crisis, Nevada's economy was one of the fastest growing in the country. Then, practically overnight, the glittering Vegas strip shut down, throwing thousands of waiters, bartenders, hotel cleaners and casino workers out of work, often without severance or benefits, and leaving the most bustling and storied stretch of the state's economy boarded up and empty.

"If you were to imagine a horror movie when all the people disappear, that's what it looks like," said Larry Scott, the chief operating officer of Three Square, Southern Nevada's only food bank, describing the Vegas strip. "You can't imagine that there is a circumstance that could possibly cause that. I couldn't have."
The flip side is outline by this AP article: "A flood of business bankruptcies likely in coming months."  I was relieved to her Dr Daughter got her "bailout" money.  While she has had to furlough some of her clinic workers, they've been able to keep the nurses and a lot of their staff for at least 3 more months.  Dr. Daughter was seriously worried about her 4 nurses.
The most vulnerable companies include the thousands of restaurants and retailers that shut down, many of them more than a month ago. Some restaurants have managed to bring in a bit of revenue by serving meals for takeout and delivery, but even they are struggling financially. Small and independent retailers, including those with online stores. are similarly at risk; clothing retailers have the added problem of winter inventory that they are unlikely to sell with spring here and summer approaching.

Independent oil companies whose revenue was slammed by the collapse in energy prices also are strapped, as are other companies that were already burdened with high debt levels before the virus struck.

Jennifer Bennett, who closed one of her San Francisco restaurants on Wednesday, was still waiting for the financial aid she sought from the federal, state and city governments. Even with the money, she doesn't know if the revenue will cover the bills when she's finally able to reopen Zazie — especially if she's required to space tables six feet apart for social distancing.

"Our occupancy is going to be cut 60% to 65%," Bennett says. "I fear bankruptcy is a possibility."

Other small companies have similar anxieties, says Paul Singerman, a bankruptcy attorney with Berger Singerman in Miami.

"There is no reliable visibility into when business operations will be able to resume the pre-COVID normal," Singerman says.

Even larger companies are in trouble, including already struggling retailers who had to shut their stores.

The jeans company True Religion filed for Chapter 11 earlier this month, saying extended closures of its stores in the pandemic have hurt its business. Recent reports say department store chains Neiman Marcus and J.C. Penney, which has struggled for years with slumping sales, could soon file for bankruptcy protection.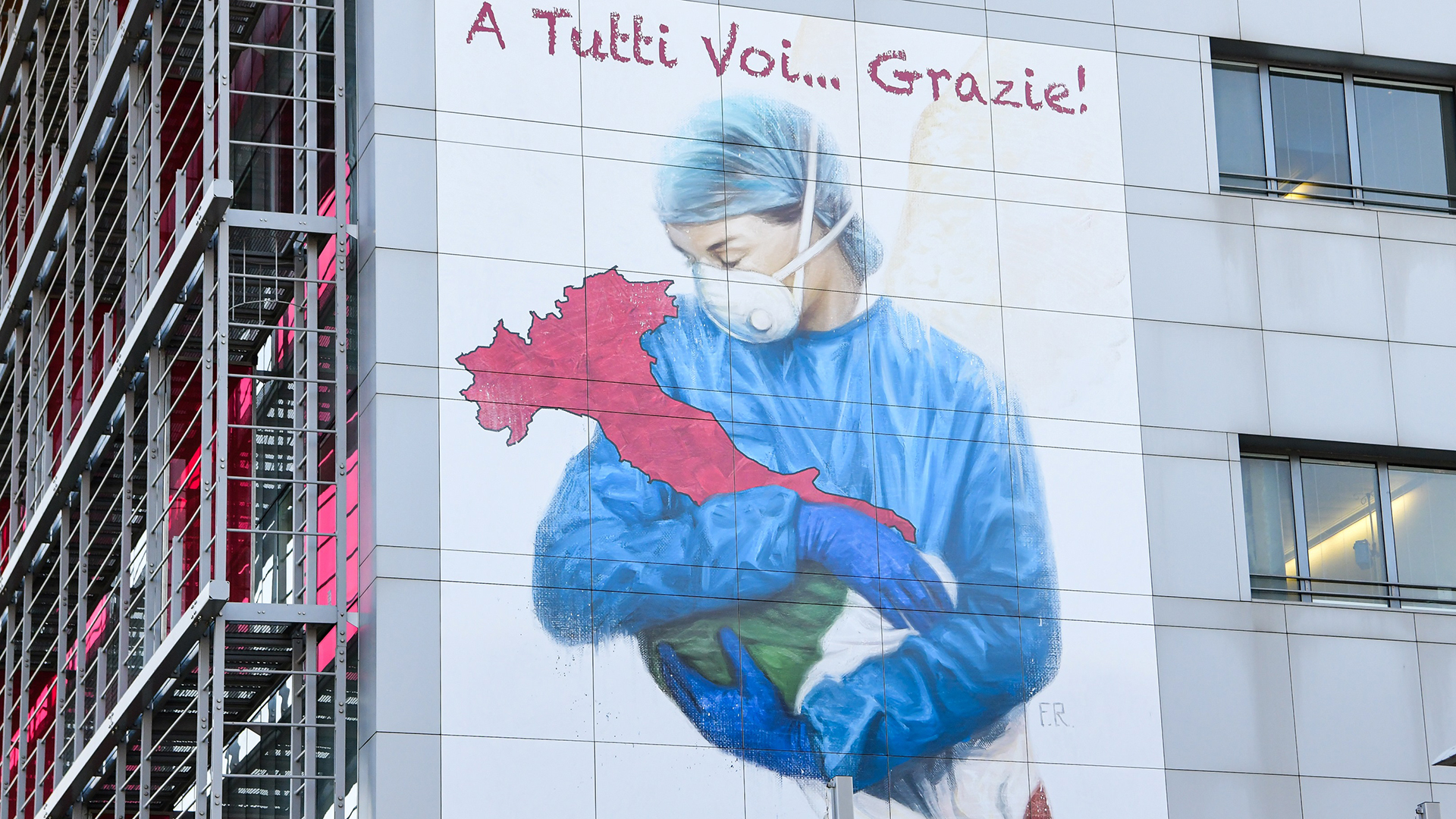 You have to wonder if the golden age of american consumerism might finally come around to the old idea of having money in the bank and a few less things that are seriously necessary.  But, who am I to judge others' choices.  I'm just glad to see the AirBNB's are suffering. Did I mention it's nice and quiet here now and there's a Bywater Coyote wandering the streets?  This is the one business that I really hope doesn't survive all this.  Hotels and tourists belong in a nice little strip away from neighborhoods imho.  They may be retooling–see the link above– but can they survive?
In the immediate future, things look dire indeed. Across the world, Airbnb bookings have tanked. Data analysts at AirDNA say that bookings across Europe collapsed in March, dropping 80% compared to the previous week in the week beginning March 9, and another 10% on top of that in the week of March 16. In the U.S., where virus response lagged, the figures for falls in booking are uneven, but scarcely less dramatic. By the middle of March, bookings in New York City, San Francisco and Seattle had already dropped more than 50% compared to the week beginning January 5, with drops of over 35% in Washington, D.C., and Chicago.

To weather the crisis, Airbnb has reportedly canceled all marketing activities, put its founders' salaries on hold and slashed those of top executives by half. It has halted all but essential hiring, may postpone going public and has not ruled out layoffs. "Airbnb is resilient and built to withstand tough times and we're doing all we can to strengthen our community and our company," the company said in a recent statement to Reuters.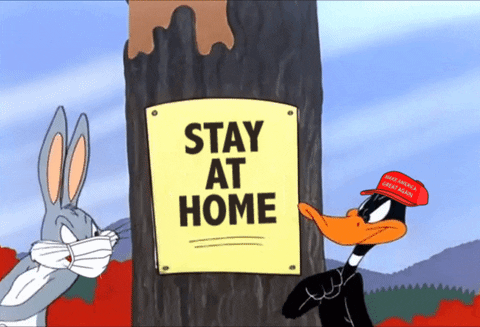 Is it any surprise that states that surround me which are opening up somewhat willy nilly for bucks are the ones most likely to see upswings in infection?
However, demography is just as important. Places with older residents and more diabetes, heart disease and smoking have higher cfrs. Race and income also play a role. Counties with lots of poor or black people tend to have more health problems, less social distancing and fewer icu beds. Yet cfrs in such areas are even higher than you would expect from these factors alone.

Together, these variables leave a geographic footprint. If covid-19 does infect most Americans, the highest death rates will probably not be in coastal cities—whose density is offset by young, healthy, well-off populations and good hospitals—but rather in poor, rural parts of the South and Appalachia with high rates of heart disease and diabetes. Worryingly, the three states that announced plans this week to relax their lockdowns (Georgia, Tennessee and South Carolina) are all in this region.
My governor has been pretty direct about his decision making process and my mayor is not about to bullied into making a dangerous decision but I am down here in a spot surrounded by a lot of less thoughtful people and governments..
The WSJ has this headline:  "The Secret Group of Scientists and Billionaires Pushing Trump on a Covid-19 Plan. They are working around the clock to cull the world's most promising research for what they describe as a virus-era Manhattan Project"  Sounds like some of us want to live.
A dozen of America's top scientists and a collection of billionaires and industry titans say they have the answer to the coronavirus pandemic, and they found a backdoor to deliver their plan to the White House.

The eclectic group is led by a 33-year-old physician-turned-venture capitalist, Tom Cahill, who lives far from the public eye in a one-bedroom rental near Boston's Fenway Park. He owns just one suit, but he has enough lofty connections to influence government decisions in the war against Covid-19.

These scientists and their backers describe their work as a lockdown-era Manhattan Project, a nod to the World War II group of scientists who helped develop the atomic bomb. This time around, the scientists are marshaling brains and money to distill unorthodox ideas gleaned from around the globe.

They call themselves Scientists to Stop Covid-19, and they include chemical biologists, an immunobiologist, a neurobiologist, a chronobiologist, an oncologist, a gastroenterologist, an epidemiologist and a nuclear scientist. Of the scientists at the center of the project, biologist Michael Rosbash, a 2017 Nobel Prize winner, said, "There's no question that I'm the least qualified."

This group, whose work hasn't been previously reported, has acted as the go-between for pharmaceutical companies looking for a reputable link to Trump administration decision makers. They are working remotely as an ad hoc review board for the flood of research on the coronavirus, weeding out flawed studies before they reach policy makers.

The group has compiled a confidential 17-page report that calls for a number of unorthodox methods against the virus. One big idea is treating patients with powerful drugs previously used against Ebola, with far heftier dosages than have been tried in the past.
You may read the document at the link. WSJ has lifted their paywall to provide it to the public.
So, how out and about do you plan to be?  Do you trust your state government and local government?
What's on your reading and blogging list today?
---