Monday Reads: Plagues, Isolation, Willful Incompetence
Posted: April 13, 2020
Filed under:
morning reads
28 Comments
Good Day Sky Dancers!
Trump spent a lot of time troll tweeting Dr Fauci yesterday.  Every one is fearful enough without him suggesting he wants to fire one of the few people in that administration any one believes!  He'll likely get an itchier tweeter finger given the incredible amount of news print today and yesterday about how exactly incompetent he's been at tackling this pandemic.
What started this discussion is this very long, very well vetted, very well written NYT article: "He Could Have Seen What Was Coming: Behind Trump's Failure on the Virus. An examination reveals the president was warned about the potential for a pandemic but that internal divisions, lack of planning and his faith in his own instincts led to a halting response."
Like any one couldn't have seen this coming given Trump couldn't even make a casino profitable.
The president, though, was slow to absorb the scale of the risk and to act accordingly, focusing instead on controlling the message, protecting gains in the economy and batting away warnings from senior officials. It was a problem, he said, that had come out of nowhere and could not have been foreseen.
What follows is a long, detailed list of inactions and actions basically motivated by nothing but Trump's "great I am".  The story is also a character study of a terrifically flawed man.
The shortcomings of Mr. Trump's performance have played out with remarkable transparency as part of his daily effort to dominate television screens and the national conversation.

But dozens of interviews with current and former officials and a review of emails and other records revealed many previously unreported details and a fuller picture of the roots and extent of his halting response as the deadly virus spread:

The National Security Council office responsible for tracking pandemics received intelligence reports in early January predicting the spread of the virus to the United States, and within weeks was raising options like keeping Americans home from work and shutting down cities the size of Chicago. Mr. Trump would avoid such steps until March.

Despite Mr. Trump's denial weeks later, he was told at the time about a Jan. 29 memo produced by his trade adviser, Peter Navarro, laying out in striking detail the potential risks of a coronavirus pandemic: as many as half a million deaths and trillions of dollars in economic losses.

The health and human services secretary, Alex M. Azar II, directly warned Mr. Trump of the possibility of a pandemic during a call on Jan. 30, the second warning he delivered to the president about the virus in two weeks. The president, who was on Air Force One while traveling for appearances in the Midwest, responded that Mr. Azar was being alarmist.
The article continues like this. It's  long list of point by hapless point.  More articles are following in that spirit like this one from The Rolling Stone and Andy Kroll: "'Absolute Clusterf–k': Inside the Denial and Dysfunction of Trump's Coronavirus Task Force. Missed warnings, conflicting messages, and broken promises — how the White House fumbled its response to the worst pandemic in a century."
If you were to write a playbook for how not to prevent a public-health crisis, you would study the work of the Trump administration in the first three months of 2020. The Trump White House, through some combination of ignorance, arrogance, and incompetence, failed to heed the warnings of its own experts. It failed to listen to the projections of one of its own economic advisers. It failed to take seriously what has become the worst pandemic since the 1918 flu and the worst economic crisis since the Great Depression. And when the White House finally awoke to the seriousness of COVID-19, the response it mustered managed to contain all the worst traits of this presidency. Trump and his closest aides have ignored scientists, enlisted family members and TV personalities and corporate profiteers for help, and disregarded every protocol for how to communicate during a pandemic while spewing misinformation and lies.

There was confusion in the response from the start. In January, Trump picked HHS Secretary Alex Azar II, the former president of pharmaceutical company Eli Lilly, to lead his new Coronavirus Task Force. The problem was, there was already a senior official at HHS whose job was coordinating the federal government's response to a nationwide pandemic, Assistant Secretary for Preparedness and Response Robert Kadlec.

In late February, after it was clear that the virus had spread widely throughout the U.S., Trump reshuffled his task force. He replaced Azar with Vice President Mike Pence as the leader of the task force, and added Dr. Deborah Birx, the State Department's global AIDS director and an infectious-disease expert, who joined Dr. Anthony Fauci, head of the National Institute of Allergy and Infectious Diseases, as the group's scientific experts. But Trump also appointed administration loyalists like right-wing extremist Ken Cuccinelli and Seema Verma, the head of the Centers for Medicare and Medicaid Services and a vocal critic of the Affordable Care Act.

Like so many things in Trumpland, the work of the task force has gotten mired in petty politics and internal turf wars. A "shadow" task force emerged, led by Jared Kushner. Officially, Kushner's team of McKinsey consultants, financiers, and old buddies from his New York business days was meant to coordinate collaboration between the government and the private sector. But it soon devolved into a typical Trump boondoggle. A company Kushner had once invested in, Oscar Health, was tapped to build a government website that would speed up testing (the site was later scrapped). Kushner turned to his brother Josh's father-in-law, Kurt Kloss, who was a doctor, for recommendations on how to deal with the crisis. That led to Kloss — the father of supermodel Karlie Kloss, Josh's wife — posting on a Facebook group for emergency-room doctors that he was looking for smart ideas and had a "direct channel to [the] person now in charge at [the] White House."

Federal agencies that normally play a central role in disaster-response efforts have found themselves left out of the action. Pete Gaynor, the head of the Federal Emergency Management Agency, told Congress that his agency wasn't invited to join the president's Coronavirus Task Force until the week of March 16th — six weeks after the task force was created.

Other federal employees involved in the response effort have had to respond to different and sometimes competing requests and directives from Pence's task force and Kushner's task force. "All of those roles and responsibilities should be relatively well-established," says one public-health official who's dealt with the White House. "I've heard that people in HHS will get direction from Kushner's team that directly contradicts what they're getting from the White House task force, and then trying to deconflict those becomes a huge problem."
This is from  Tim Mak of  WBUR:  A Month After Emergency Declaration, Trump's Promises Largely Unfulfilled04:32
"We've been working very hard on this. We've made tremendous progress," Trump said. "When you compare what we've done to other areas of the world, it's pretty incredible."

But few of the promises made that day have come to pass.

NPR's Investigations Team dug into each of the claims made from the podium that day. And rather than a sweeping national campaign of screening, drive-through sample collection and lab testing, it found a smattering of small pilot projects and aborted efforts.

In some cases, no action was taken at all.

Target did not formally partner with the federal government, for example.

And a lauded Google project turned out not to be led by Google at all, and then once launched was limited to a smattering of counties in California.

The remarks in the Rose Garden highlighted the Trump administration's strategic approach: a preference for public-private partnerships. But as the White House defined what those private companies were going to do, in many cases it promised more than they could pull off.

"What became clear in the days and weeks or even in some cases the hours following that event was that they had significantly over-promised what the private sector was ready to do," said Jeremy Konyndyk, senior policy fellow at the Center for Global Development.
He's not learning anything or improving. That's certain truth.
Indeed, this criticism may be part of why he's "lashing out" at Fauci via NYT and Peter Baker. "The president retweeted a post calling for the government's top infectious disease specialist to be fired after the doctor acknowledged that shutting down the country earlier could have saved lives."
By the third week of February, advisers had drafted a list of measures they believed would soon be necessary, like school closures, sports and concert cancellations and stay-at-home orders, but the president did not embrace them until mid-March.

Dr. Fauci, the director of the National Institute of Allergy and Infectious Diseases since 1984, said on Sunday that earlier imposition of such policies would have made a difference.

"I mean, obviously, you could logically say that if you had a process that was ongoing and you started mitigation earlier, you could have saved lives," he said on "State of the Union" on CNN. "Obviously, no one is going to deny that. But what goes into those kinds of decisions is complicated. But you're right. Obviously, if we had, right from the very beginning, shut everything down, it may have been a little bit different. But there was a lot of pushback about shutting things down."

Dr. Fauci's comments, and the president's pushback, come at a critical time as Mr. Trump wrestles with how fast to begin reopening the country. Public health experts like Dr. Fauci have urged caution about resuming normal life too soon for fear of instigating another wave of illness and death, while the president's economic advisers and others are anxious to restart businesses at a time when more than 16 million Americans have been put out of work.

Dr. Fauci and the president have publicly disagreed on several issues, including how long it will take to develop a vaccine and the president's aggressive promotion of the anti-malaria drug hydroxychloroquine, whose effects are unproven against the coronavirus. At a coronavirus task force briefing last week, Mr. Trump stopped Dr. Fauci from answering a question on the drug.

Dr. Fauci has become a celebrated figure among much of the public, which trusts him far more than Mr. Trump, according to polls. A Quinnipiac University survey last week found that 78 percent of Americans approved of Dr. Fauci's handling of the crisis compared with 46 percent who approved of the president's response. That has prompted resentment among other government officials, some of whom have privately criticized Dr. Fauci for playing to the media and not always sending consistent messages.

Mr. Trump spent much of Easter Sunday deflecting criticism and finding other targets. "If the Fake News Opposition Party is pushing, with all their might, the fact that President Trump 'ignored early warnings about the threat,' then why did Media & Dems viciously criticize me when I instituted a Travel Ban on China?" he wrote. "They said 'early & not necessary.' Corrupt Media!"
Didn't he tell us that Easter was very special to him?  Why wasn't he coloring eggs with Barron or admiring Melania's Easter Bonnet while dutifully watching all those TV sermons an schlocky passion movies?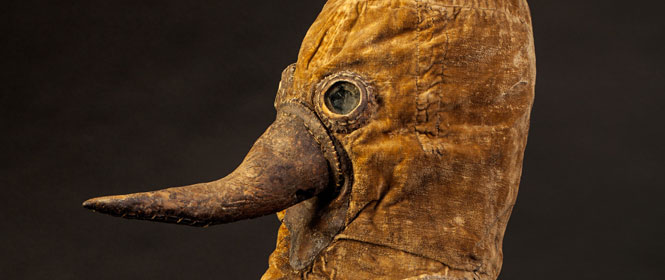 One of the more interesting reads today is at the New Yorker and penned by Jane Mayer: " How Mitch McConnell Became Trump's Enabler-in-Chief. The Senate Majority Leader's refusal to rein in the President is looking riskier than ever."
Bill Kristol, a formerly stalwart conservative who has become a leading Trump critic, describes McConnell as "a pretty conventional Republican who just decided to go along and get what he could out of Trump." Under McConnell's leadership, the Senate, far from providing a check on the executive branch, has acted as an accelerant. "Demagogues like Trump, if they can get elected, can't really govern unless they have people like McConnell," Kristol said. McConnell has stayed largely silent about the President's lies and inflammatory public remarks, and has propped up the Administration with legislative and judicial victories. McConnell has also brought along the Party's financial backers. "There's been too much focus on the base, and not enough on business leaders, big donors, and the Wall Street Journal editorial page," Kristol said, adding, "The Trump base would be there anyway, but the élites might have rebelled if not for McConnell. He could have fundamentally disrupted Trump's control, but instead McConnell has kept the trains running."

McConnell and the President are not a natural pair. A former Trump Administration official, who has also worked in the Senate, observed, "It would be hard to find two people less alike in temperament in the political arena. With Trump, there's rarely an unspoken thought. McConnell is the opposite—he's constantly thinking but says as little as possible." The former Administration official went on, "Trump is about winning the day, or even the hour. McConnell plays the long game. He's sensitive to the political realities. His North Star is continuing as Majority Leader—it's really the only thing for him. He's patient, sly, and will obfuscate to make less apparent the ways he's moving toward a goal." The two men also have different political orientations: "Trump is a populist—he's not just anti-élitist, he's anti-institutionalist." As for McConnell, "no one with a straight face would ever call him a populist—Trump came to drain the swamp, and now he's working with the biggest swamp creature of them all."
And, the hits just keep on coming from this deluded, incompetent, and intellectually weak administration.
Take Care!  Be safe!!!
What's on your reading and blogging list today?
---