Monday Reads: Bolton into the Blue
Posted: January 27, 2020
Filed under: 2020 Elections, impeach trump, morning reads
27 Comments
 Good Morning Sky Dancers!
Chinese New Year was on Saturday and nothing starts a new year off right like a twist in the prevailing media narrative! It's the year of the rat and I'm pretty sure that's what the mob boss in the oval office will be calling former Ambassador John Bolton in tweet after tweet after tweet as Capos Moscow Mitch and Boom Boom Barr and Senate bag men–like Lady Lindsey– fight to keep Bolton from testifying in the Senate impeachment trials.  Trump is already tweeting denials. But, then, maybe we also need to hear from Boom Boom ?
I really love this emphatic lede from AXIOS: "Republicans fear "floodgates" if Bolton testifies".  We're all waiting for those floodgates to open!  
There may be enough new pressure on Senate Republicans to allow witnesses at President Trump's impeachment trial, after the leak from a forthcoming book by former national security adviser John Bolton that contradicts what the White House has been telling the country.

Why it matters: This is a dramatic, 11th-hour inflection point for the trial, with an eyewitness rebuttal to Trump's claim that he never tied the hold-up of Ukrainian aid to investigations into Joe Biden.

GOP sources say the revelation could be enough to sway the four Republican senators needed for witnesses — especially since Sens. Mitt Romney of Utah and Susan Collins of Maine have already strongly signaled they'd vote for witnesses.

What happened: Bolton alleges in his book — "The Room Where It Happened," out March 17 — that Trump explicitly told him "he wanted to continue freezing $391 million in security assistance to Ukraine until officials there helped with investigations into Democrats including the Bidens," the N.Y. Times reported.

Trump strongly denied Bolton's claims on Twitter early today: "I NEVER told John Bolton that the aid to Ukraine was tied to investigations into Democrats, including the Bidens. … If John Bolton said this, it was only to sell a book."

The state of play: Republican sources tell Axios that party leaders and the White House will still try to resist witnesses because, as one top aide put it, "there is a sense in the Senate that if one witness is allowed, the floodgates are open."

"If [Bolton] says stuff that implicates, say Mick [Mulvaney] or [Mike] Pompeo, then calls for them will intensify," the aide said.

What we can expect Trump's defense lawyers to say as they make their case at the trial, beginning at 1 p.m. today and continuing tomorrow:

They'll say Bolton's account doesn't change any key facts, and reiterate that the aid, which was only briefly paused, was released without the announcement of any investigations.
They'll emphasize that Ukrainian President Volodymyr Zelensky said there was no pressure, the call record shows no linkage between the two, and Zelensky got his meeting with Trump at the UN.
They'll also argue that Trump's concerns about corruption in Ukraine were well-known: He questioned giving aid to the country for a number of reasons, just as he has done with other countries.

The intrigue: Bolton submitted the book to the White House on Dec. 30 for a standard prepublication security review for classified information.

The Times 

notes

: "The submission … may have given Mr. Trump's aides and lawyers direct insight into what Mr. Bolton would say if he were called to testify." 

"It also intensified concerns among some of his advisers that they needed to block Mr. Bolton from testifying."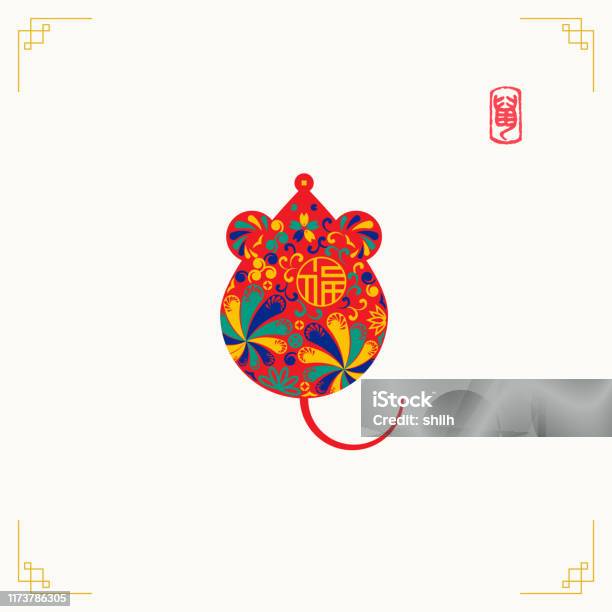 So, there's the highlights.  Here's some analysis from Aaron Blake at WAPO:. "John Bolton's bombshell gives the GOP a glimpse of its nightmare scenario".
The nightmare scenario for the GOP is that they give Trump the quick and witness-free acquittal that he apparently desires, but then information like Bolton's keeps coming out. Bolton now suggests Trump was indeed telling people privately that the withheld military aid was part of a quid pro quo — a quid pro quo that Ambassador to the European Union Gordon Sondland testified that he communicated to the Ukrainians. This is something Trump's team has strenuously denied, including at the impeachment trial. What if Bolton isn't the only person Trump told this to who might suddenly contradict them? However closely this has already been tied to Trump, it can always be tied more closely. Bolton's upcoming book — slated for March 17 — is a great example of how the hastily assembled walls the Trump team have built around its defense can quickly crumble and, in some cases, already have.

The evidence, after all, is pretty compelling that Trump wasn't truly concerned about corruption in Ukraine. Giuliani actually said publicly that these investigations weren't about foreign policy but were instead about helping "my client." There are also several confirmations that these were quid pro quos — including both military aid and a White House meeting — and that the quid pro quos were communicated to the Ukrainians, even if previous witnesses couldn't say whether Trump explicitly signed off on them. Indeed, both Bolton and Mulvaney — two very high-ranking White House aides — have now offered confirmation of the quid pro quos, even though Mulvaney recanted his.
Here's from the NYT Noah Weiland: "5 Takeaways on Trump and Ukraine From John Bolton's Book. New revelations from the former White House national security adviser could complicate President Trump's impeachment trial."
Mr. Bolton wrote that Mr. Pompeo privately acknowledged to him last spring that Mr. Giuliani's claims about Marie L. Yovanovitch, then the American ambassador to Ukraine, had no basis, including allegations that she was bad-mouthing Mr. Trump. Mr. Pompeo suggested to Mr. Bolton that Mr. Giuliani may have wanted Ms. Yovanovitch out because she might have been targeting his business clients in her anti-corruption efforts. Yet Mr. Pompeo still went through with Mr. Trump's order to recall Ms. Yovanovitch last May.

Mr. Pompeo lashed out at a National Public Radio host on Friday and Saturday after she asked him in an interview about Ms. Yovanovitch's removal.

Mr. Bolton also wrote that he had concerns about Mr. Giuliani. He said he warned White House lawyers last year that Mr. Giuliani might have been using his work representing the president as leverage to help his private clients.

Among other names Mr. Bolton referenced in the manuscript: Attorney General William P. Barr. Mr. Bolton wrote that he raised concerns with Mr. Barr about Mr. Giuliani's influence on the president after Mr. Trump's July 25 call with Ukraine's president. That call was a critical piece of the whistle-blower complaint that prompted the impeachment inquiry. Mr. Barr on Sunday denied Mr. Bolton's account through a spokeswoman.
Sarah K Burris–writing for Raw Story–writes: "John Bolton went to Bill Barr with concerns about Giuliani's 'shadow foreign policy' in Ukraine: report".  Well, Barr's in it deep now and I can't want to see Giuliani in an orange jumpsuit.
Attorney General Bill Barr was cited recently by Rudy Giuliani's associate Lev Parnas as being part of the "team" of people workign to create a conspiracy to help get President Donald Trump reelected.

"Attorney General Barr was basically on the team," said Parnas in an interview with MSNBC's Rachel Maddow. "Mr. Barr had to know about everything."

Parnas' lawyer, Joseph Bondy, has demanded that Barr recuse himself from overseeing the Parnas trial and investigation.

In his recently submitted manuscript, former national security adviser John Bolton revealed that he went to Barr with concerns about Giuliani after the notorious July 25 call with Ukrainian President Volodymyr Zelensky.

"Mr. Bolton also said that after the president's July phone call with the president of Ukraine, he raised with Attorney General William P. Barr his concerns about Mr. Giuliani, who was pursuing a shadow Ukraine policy encouraged by the president, and told Mr. Barr that the president had mentioned him on the call," the New York Times reported.

According to Barr's spokesperson, however, Barr didn't learn about the call from Bolton and didn't find out about it until mid-August.
Bad news on the Democratic Primary front. Bernie Sanders is surging and David Leonhardt (NYT) argues this: "Iowa Should Never Go First Again. The current system is a form of white privilege that warps the process."
The strongest part of the case for change, of course, is the racial aspect of the current calendar. Iowa and New Hampshire are among the country's whitest states. About 6 percent of their combined population is black or Asian-American. Almost 87 percent is non-Hispanic white, compared with 60 percent for the country as a whole. Demographically, Iowa and New Hampshire look roughly like the America of 1870.

Julián Castro, the former presidential candidate, was right when he called out the Democratic Party's hypocritical support for the status quo. "Iowa and New Hampshire are wonderful states with wonderful people," Castro said. But Democrats can't "complain about Republicans suppressing the votes of people of color, and then begin our nominating contest in two states that hardly have people of color."

The typical defense from Iowa officials is that their state can be trusted because it once voted for a black man (Barack Obama) — which is a pretty stark bit of paternalism.

In truth, the whiteness of Iowa and New Hampshire matters. Consider that Cory Booker and Kamala Harris were doing as well as Amy Klobuchar in early polls of more diverse states; they led Pete Buttigieg in some polls. But Booker and Harris are finished, in no small part because of their struggles in Iowa and New Hampshire. Klobuchar and Buttigieg still might break out.

Or consider that a candidate with strong white support (like Bernie Sanders) could win both Iowa and New Hampshire this year. That result would create a media narrative about Joe Biden's campaign being badly wounded, even though Biden leads among two large groups of Democratic voters: African Americans and Latinos. Those voters, however, are told to wait their turn.
Politico looks at the potential of record turnout in Iowa.
"The national conversation seems to be moving past Pete, past Elizabeth, to Bernie and Biden. That's where I think everything's heading, or returning," said Doug Herman, who was a lead mail strategist for Barack Obama's 2008 and 2012 campaigns. "It's kind of a reset back to the beginning of the race."

But if there is high turnout in Iowa, he said, "It may help the other candidates: It may be what they need to stay viable."

The Iowa Democratic Party has been preparing for record-breaking turnout for more than a year, driven both by Democrats' angst about President Donald Trump and by an unusually large field of candidates — many of them with their own significant, independent turnout operations. The state party chairman, Troy Price, said the party is anticipating more caucus-goers than in 2008, which set a record when 239,000 Democratic voters participated, lifting Obama to victory.

"The winner is always who's bringing a bunch of new [voters], said Sue Dvorsky, a former Iowa Democratic Party chairwoman who backed Sen. Kamala Harris before she dropped out of the race.

The difficulty this year, she said, is that new voters could go to any number of different candidates. "There literally is no historical analogy here," she said.

Every candidate could see potential advantages in a high-turnout caucus. And the weekend saw each of them working furiously to swell their lanes of support.
These are certainly interesting times we live in.  Some times, I wish they weren't so heart stopping.  Maybe it's just something we can blame on the year of the Rat!
What's on your reading and blogging list today?
---