Posted: June 8, 2020
Filed under:
Black Lives Matter
| Tags: John Lewis, Yamiche Alcindor
12 Comments

Good Day From Soggy New Orleans !
Tropical Storm Cristobal has left the area technically but we're still getting plenty of rain and street flooding!  Just another good reason to stay my fat ass home and find us some good reads today.
From CNN and Chandelise Duster: "Civil rights icon John Lewis calls Black Lives Matter mural 'a powerful work of art' during visit with DC mayor".
In a series of photos posted on Twitter by DC Mayor Muriel Bowser on Sunday, the Georgia Democrat is seen standing next to the mayor wearing a mask on the giant mural, which spans two blocks of 16th Street, a central axis that leads southward straight to the White House.

"We've walked this path before, and will continue marching on, hand in dihand, elevating our voices, until justice and peace prevail," Bowser tweeted. "Thank you for joining me at Black Lives Matter Plaza, in front of the White House, @repjohnlewis."
I was moved by this picture of 80 year old Civil Rights Legend Representative John Lewis standing shoulder-to-shoulder at Black Lives Matter Plaza with DC Mayor Muriel Bowser. Every time I feel like this country is on a road to no where and re-fighting the same fights with little result, Rep. Lewis pops up and reminds me I haven't been at it long enough to be bone tired yet.
He's a beacon of light in a long endless night that I wanted ended with an illegitimate grifting narcissistic White House Usurper in Federal Prison along with all of his evil enablers.
This interview with Rep. Lewis is from New York Magazine and Zak Cheney-Rice.
We have, in a lot of the cities where this unrest is happening today, progressive mayors, progressive city councils, and yet law-enforcement violence occurs regardless of who's in office. I just wonder, Where should concerned Americans be directing their energy when voting the right people, or who they think are the right people, into office doesn't seem to be solving the problem?
We must never ever give up, or give in, or throw in the towel. We must continue to press on! And be prepared to do what we can to help educate people, to motivate people, to inspire people to stay engaged, to stay involved, and to not lose their sense of hope. We must continue to say we're one people. We're one family. We all live in the same house. Not just an American house but the world house. As Dr. King said over and over again, "We must learn to live together as brothers and sisters. If not, we will perish as fools."

Do you have any advice or thoughts for communities that are looking for ways to reform how policing is done where they live?
It is my belief that we must work on a national level as well as a local level. That we need to humanize police forces, humanize the people, whoever is in charge of the police department at the local level but also at the national level.

Can you tell me what you mean by "humanize"? Do you mean we need to understand that they are humans too?
Well, I mean that we all are human beings, and we must be treated like human beings and respect the dignity and the way of each other. What happened in Atlanta with the officer beating up two young students was uncalled for. And I think the mayor and the police chief did the right thing, and they didn't wait — they did it right on the spot. Of course, officers of the law didn't have a right to abuse other people's right. You have to be human.

Do you think there are major philosophical differences between the way that your generation viewed the struggle for civil rights and the way today's younger generation views it?
Well, I wouldn't say there are major differences. I think my generation of young people was greatly influenced by the teachings of Martin Luther King Jr. and by individuals like James Lawson. And we dedicated ourselves to creating what we called the loving community. We wanted to do what we called "redeem the soul of America." We wanted to save America from herself.
Read the rest of the interview at the link.  This interview is also about  "release of Good Trouble, a documentary about his life and work."
Protesting never comes easy. Many folks believe that the act of protest is revolutionary and leads to violence and property destruction. It is quite American and Constitutional and should lead to peaceful change. There are many who do not want that.
From the CBS affiliate in Richmond, VA: "'KKK President' arrested for hitting protester with his truck
A hate crime investigation is underway."
HENRICO COUNTY, Va. — The Henrico Commonwealth's Attorney said a hate crime investigation was underway against the self-proclaimed president of the Virginia KKK.

Harry Rogers appeared in Henrico Court Monday morning where he agreed to receive a court-appointed attorney.

Rogers, 36, of Hanover, was formally charged with attempted malicious wounding (felony), destruction of property (felony), and assault and battery (misdemeanor) after police said he drove his pickup truck into a group of protesters Sunday in Lakeside.

The destruction of property charged stemmed from a bicycle damaged during the ordeal.

A Henrico judge denied Rogers' bond during Monday's hearing.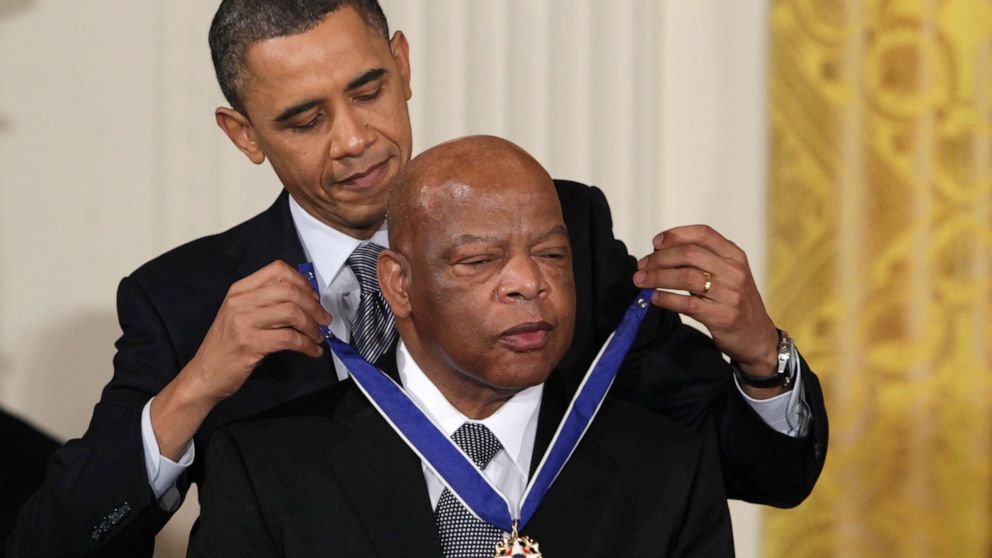 Here's more on "The Disturbing Appeal of Boogaloo Violence to Military Men" from Daily Beast.  "The fringe movement is the latest in a long series of paramilitary scenes to court U.S. soldiers." as reported by Kelly Weill.  Here's your outside agitators.
Fantasies of a violent tipping point feature prominently in the Boogaloo scene, which—while relatively new and not an ideological monolith—generally trends right-wing or fringe libertarian, with many of its memes and aesthetic markers borrowed from more explicitly racist alt-right and 4chan culture. The movement is broadly anti-government, and talks often of sparking a civil war.

In the midst of that are current and former service members talking about waging war on U.S. soil. Participation by military members in an anti-government movement might seem counterintuitive on its face, but the Boogaloo movement is only the latest in a long series of fringe paramilitary scenes that court American troops.

Parshall, 35; Andrew Lynam, 23; and William Loomis, 40, were arrested at a Black Lives Matter protest in Las Vegas. But the trio weren't there to protest the death of George Floyd, prosecutors say. Instead, they allegedly planned to throw Molotov cocktails and incite violence, in the hopes of sparking greater unrest.

Their Las Vegas cell came under investigation in April, when one of Parshall and Lynam's associates contacted the FBI about what that person claimed was the two men's interest in conducting a terror attack, prosecutors said. The person agreed to become a confidential informant in the group, and gathered with members as they allegedly discussed plots to commit violence and overthrow the government.

The trio allegedly went heavily armed to a "re-open" rally in Las Vegas—one of the largely conservative protests attended by people who wanted to end COVID-19 business closures. There, they allegedly talked of targeting government infrastructure, like a ranger station at a nearby lake.

During later meetings, they allegedly planned to blow up a power station and throw smoke bombs at a different re-open protest. (They allegedly went to the protest but got cold feet when they saw cops watching them.) Finally, on May 30, they allegedly attended the Black Lives Matter protest with Molotov cocktails and a plot to spark chaos. The FBI arrested all three on the spot.
And from Seattle: "Man drives into Seattle George Floyd protest, shoots one protester.A 27-year-old man was taken to hospital after being shot, police said."
Video shared on Twitter by a bystander at the incident showed a man emerging from a vehicle that appeared to have struck a barricade at an intersection. The driver appeared to be carrying a gun in one hand as he ran into the crowd. The sound of what appeared to be gunshots could be heard on video of the incident from the scene.

One witness told NBC News' local affiliate KING that the victim had tried to stop the vehicle from driving into the crowd before the driver shot him. NBC News was not able to confirm this account.

Police later tried to disperse the protesters and said some people had thrown projectiles and fireworks at officers, the department said on Twitter. Police said some demonstrators had shone green lasers in officers' eyes.

Police said they were responding with pepper spray and blast balls. Police also authorized the use of tear gas.
We continue to find completely unacceptable behavior in many many police forces as they seem completely at a loss to deal with crowds of mostly peaceful protestors.
A NYT editor has been fired for publishing the authoritarian, hateful Op Ed written by Arkansas Senator Tom Cotton who truly is represents the worst of American vicissitudes from the Trumpist Regime. This is from Vox and David Roberts:  "The Tom Cotton op-ed affair shows why the media must defend America's values.  It cannot remain neutral when those values are under threat from racialized authoritarianism."
Last week, the New York Times editorial page published an op-ed by Arkansas Sen. Tom Cotton calling for a wide-scale military crackdown on protests against police brutality.

It immediately caused an uproar both inside and outside the Times, as covered in the Times itself, the Washington Post, Slate, and here at Vox, by my colleague Zack Beauchamp. That was followed by a plaintive editorial from the head of the Times opinion page, James Bennet, attempting to explain the decision to run the piece, then an official apology from Times editors, and then, on Sunday, Bennet's resignation.

In his excellent explainer on what happened and the history of tensions between the Times opinion and news sides, Beauchamp asks some questions that I want to pull out and mull over. They get at a core dilemma facing political media in the Trump era.

"Does every idea that's popular in power, no matter how poorly considered, deserve some kind of respectful airing in mainstream publications?" he asks. "Or are there boundaries, both of quality of argument and moral decency, where editors need to draw the line — especially in the Trump era?"

There clearly are boundaries. The Times would not publish an op-ed advocating for a return to chattel slavery in the US. Presumably no mainstream US publication would. If it was found that a US senator (or a group of them) believed in the return of slavery, the Times would not give the senator space to make his casein the op-ed section. It would assign reporters to cover the story, like a scandal.

That slavery is abhorrent is taken as a background assumption informing coverage, not a subject of legitimate debate in which both sides deserve a hearing.

So the question is where are the boundaries and, just as importantly, who draws them? Who decides what is in bounds and out of bounds? Is it the press's job to draw those lines and defend those boundaries?

These questions are at the heart of the Cotton affair, and they have haunted all of journalism since Donald Trump became president.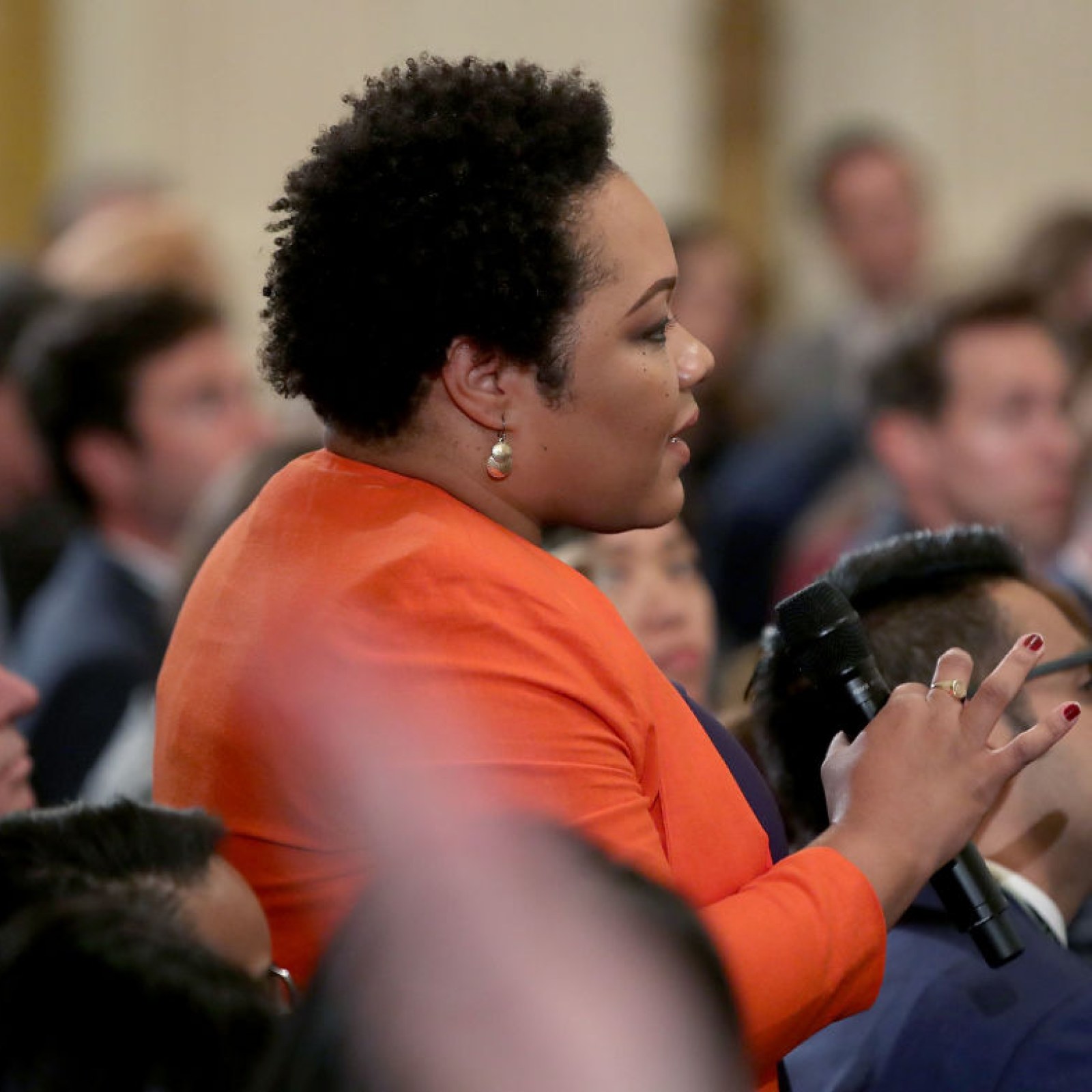 In deed, most Journalists seem at a loss still about what do about the radicalized authoritarianism of the Trumpist Regime.  All except Yamiche Alcindor of PBS who is another Beacon of hope, truth and reason in these dark days.  From the UK Independent: "Trump clashes with black female reporter again who asks about unemployment rates: 'You're something'. Reporter asked about rising minority unemployment despite overall declining joblessness as president sat down to sign a bill. He was not amused."
He ignored a question about George Floyd, a black man killed by white police officers in Minneapolis last week. And he grew agitated with Ms Alcindor when she asked how, despite lower overall unemployment, rising joblessness among African-Americans and Asian-Americans could be considered positives.

"Excuse me, I'd like to sign this bill," Mr Trump said before telling Ms Alcindor: "You are something."

She soon defended herself on Twitter, calling her's a "critical question."
Yes. She is something!  She is a journalist we should lift up as some one who does her job extremely well. She asks the tough and right questions and does it with grace.
So, there is a discussion about "defunding" the police which aims to completely redesign police departments. Christy E. Lopez from WAPO writes "Defund the police? Here's what that really means" in an Op Ed today.
Be not afraid. "Defunding the police" is not as scary (or even as radical) as it sounds, and engaging on this topic is necessary if we are going to achieve the kind of public safety we need. During my 25 years dedicated to police reform, including in places such as Ferguson, Mo., New Orleans and Chicago, it has become clear to me that "reform" is not enough. Making sure that police follow the rule of law is not enough. Even changing the laws is not enough.
To fix policing, we must first recognize how much we have come to over-rely on law enforcement. We turn to the police in situations where years of experience and common sense tell us that their involvement is unnecessary, and can make things worse. We ask police to take accident reports, respond to people who have overdosed and arrest, rather than cite, people who might have intentionally or not passed a counterfeit $20 bill. We call police to roust homeless people from corners and doorsteps, resolve verbal squabbles between family members and strangers alike, and arrest children for behavior that once would have been handled as a school disciplinary issue.

Police themselves often complain about having to "do too much," including handling social problems for which they are ill-equipped. Some have been vocal about the need to decriminalize social problems and take police out of the equation. It is clear that we must reimagine the role they play in public safety.
So, we continue to have a lot of listening, discussing, and marching to do.
I hope every on has a good week!  Be kind and gentle with yourself and others and stay safe!
What's on your reading and blogging list today?
---