Posted: June 15, 2016
Filed under: morning reads, open thread, Republican politics, U.S. Politics, Women's Rights
| Tags: #FuckYouBernieSanders, 2016 Hillary Clinton, Brock Turner, Donald Trump WTF, Omar Mateen, Pulse Nightclub Shooting
23 Comments
Good Morning…
…maybe afternoon.
Hey….what does Hillary say?
—————————>
(It looks like her…doesn't it!)
And by all accounts, she will have a few outcast among those in the "Fan" base.
Can you believe that Sanders is still swinging his figurative big dick around?
Hillary Clinton won the D.C. primary primary last night, by around 60 points. It's over over. For real over. No more pretending it's not over. It's done.

Clinton and Bernie Sanders (and key members of their teams) met for a chat last night, and it sounds like the least fun meeting ever! I have never read about a meeting that I was more glad to have not attended!

Relatedly: My top secret sources tell me that Sanders didn't like THE ESTABLISHMENT that Clinton chose for their meeting.
Sanders still in the race after meeting with Clinton | TheHill
Bernie Sanders is staying in the Democratic presidential race after meeting with rival Hillary Clinton, the party's presumptive nominee, for nearly two hours at a Washington, D.C., hotel on Tuesday night.

Sanders and Clinton met at the Capital Hilton just blocks from the White House to plot a way forward after the Democratic primary season came to a close on Tuesday.

Neither took questions from press after the meeting. They were whisked away in black cars behind the protection of legions of security guards and campaign aides.

Sanders and his wife Jane went in and out of the front entrance of the hotel, which was lined with cheering onlookers who snapped pictures and yelled out his name. Campaign manager Jeff Weaver also attended the meeting.

Clinton went in and out of the back entrance to little fanfare. She was joined by campaign chairman John Podesta and campaign manager Robby Mook.

The Sanders campaign released a statement late Tuesday night saying the group had "a positive discussion about how best to bring more people into the political process and about the dangerous threat that Donald Trump poses to our nation."

Sanders spokesman Michael Briggs said there are still a variety of issues where they are "seeking common ground," including raising the minimum wage, campaign finance reform, universal healthcare and more affordable college tuition.

"Sanders and Clinton agreed to continue working to develop a progressive agenda that addresses the needs of working families and the middle class and adopting a progressive platform for the Democratic National Convention," Briggs said in the statement.
See, Sanders and wife Jane went out the front door…Clinton was taken out the back way. What the fuck is that all about?
More on this Sanders shit:
No More Mister Nice Blog: Brass Balls, Huge Ego. No, Not Trump.
Bernie's scaring me…Cannonfire
Although I must give credit where it is due…and someone at Fox News was definitely swinging some big dick yesterday, and she sure surprised me!
Fox News's Gretchen Carlson Accidentally Forgot To Be Stupid Again | Wonkette
"There's no doubt Omar Mateen was able to kill so many people because he was firing an AR-15," Carlson said. "A military-style assault weapon, a weapon easier to buy in the state of Florida than buying a handgun. Florida sets a three day waiting period for purchasing handguns, but the state mandates no waiting period for any gun that requires two hands to hold."

She then pointed to a recent poll showing that 50% of Americans support an assault weapons ban.

"Do we need AR-15s to hunt and kill deer? Do we need them to protect our families?" she asked. "I'm in favor of people being able to carry. I think some of these mass shooting would have been less deadly if that were the case."

"But I'm also with the majority today, taking a stand," Carlson said, referring to the ban.

"Can't we hold true the sanctity of the Second Amendment while still having common sense?"
As Wonkette makes a point, this isn't the first time Gretchen has shown some decency…the last time was a moment five years ago on the curvy couch:
Do you remember when stupid old Barack Obama had absolutely nothing to do with killing Osama bin Laden? In the aftermath, one of the complaints (besides the fact that stupid old Barack Obama acted like he had anything at all to do with killing Osama bin Laden) was that bin Laden had been given Muslim ceremonial rites before becoming food for the fishies. This is because the mental giants at Fox were very angry, we guess, that Osama bin Laden was dead. Wait no, that can't be right. It was because they had to be angry about SOMETHING. ANYWAY, there they were, all het up that Barack Obama hadn't personally pissed on bin Laden's corpse, which he definitely had nothing to do with killing, Calvin-styley.

"Shoulda peed on him," said the rapey one.
"Or made a doody!" said the stupid one.

And that's when Gretchen Carlson's head spun around on her body three times, her eyes became insane Michele Bachmann eyes, and actual devils came out of her mouth as she actually YELLED that YOU GIVE THE PERSON THEIR PROPER RELIGIOUS BURIAL RITES.

"Whoa," we said to ourselves but not out loud, "Gretchen Carlson actually takes religious liberty seriously, good for her!" Then we went back to masturbating with a copy of the Satanic Bible.
Now normally I would be bothered by the reference of calling a woman stupid in that blog title…but remember, in the light of some of the outrageous things this woman has said before…I think it fits.
And since this post is becoming theme-like in a sense, in that I am focusing on dickless wonders who need to compensate by beating their chest and violating all sorts of sensible behavior and humanity (more on that in a minute unfortunately). Here is yet another example of a woman with balls, giving it up but good:
Just watch it…
(Oh and by the way, if you want to…remember a while back I wrote about Florida and the mental health facilities…it was a series of articles published by The Tampa Times. Well, Sam Bee also did a piece on that the same night she did the Orlando bit. It is here if you want to see it. Florida's Mental Health | Full Frontal with Samantha Bee | TBS – YouTube)
Anyway, here are the links I was talking about…the big swinging dick waving asshole news, in full dump fashion.
WV 'Sovereign Citizen' Murders Three With AR-15 | Crooks and Liars
Everything changes when an AR-15 is present. Everything.

Monday there was another mass shooting in West Virginia, which turns out to have been a sovereign citizen who had a dispute with his neighbors over firewood. Instead of resolving the matter peacefully, he pulled out an AR-15 and shot them all to death.

No, really. Over firewood.
Balkinization: Great Speeches in American History Delivered by Donald Trump
Washington's Farewell Address: "Today I'm announcing my candidacy for a third term, as I am indispensable."

Lincoln's Second Inaugural:  "With malice toward all, with charity for none, let us give these Confederate traitors what they deserve."

FDR's First Inaugural:  "Be afraid.  Be very, very afraid."

John F. Kennedy's First Inaugural:  "Ask not what your country can do for you, ask what your country can do for me."

Barry Goldwater's 1964 Republican Convention Speech:  "Extremism in the defense of liberty is no vice, and moderation in the pursuit of justice is no virtue."

Ronald Reagan's Challenger Speech:  "Tonight I want to talk to you about the losers who run NASA and blew up our space shuttle."
Okay, he didn't actually say those things…but here is something Trump did say:
Trump accuses Obama of siding with U.S. enemies | MSNBC
Trump adopted a

self-congratulatory posture

about the deadliest mass shooting in American history; Trump said President Obama

should resign

because he won't use the anti-Muslim phrasing Republicans like to hear; Trump suggested the president might be

a terrorist sympathizer

; Trump

stripped

the

Washington Post

of its press credentials; and Trump

delivered

a nauseating and brazenly dishonest speech demanding a ban on Muslims entering the country and targeting American Muslims' loyalties.

And really, that's just a sampling – from the last five days.

Yesterday, after President Obama made Trump's rhetoric look ridiculous, the Republican candidate

responded

in the most Trump-like fashion possible, telling the Associated Press:

"President Obama claims to know our enemy, and yet he continues to prioritize our enemy over our allies, and for that matter, the American people.

"When I am President, it will always be America First."

The Atlantic

's James Fallows

noted

soon after, "Saying that the Commander in Chief has prioritized the enemy's interests is an accusation of treason…. I am not aware of any previous case, whatsoever, of a national-ticket candidate publicly accusing a president or presidential nominee of a capital offense."
NC Trump Rally Account Is The Scariest Thing You'll Read Today | Crooks and Liars
New Evidence Donald Trump Didn't Pay Taxes – The Daily Beast
Donald Trump in Atlanta: Gov. Nathan Deal cautious at fund raiser | Political Insider blog
Donald Trump in Atlanta: Supporters gather at the Fox Theatre | Political Insider blog– Check out the picture at that link…it is enough to give you nightmares.
In other related news…on the dominate male dick show part…Judge Aaron Persky removed from sexual assault case amid complaints after Brock Turner verdict
Man who called Orlando shooting 'community service' loses… | www.ajc.com
And…for all those with little chubbies…Maddow shows how frighteningly easy it was for Orlando shooter to get gun inside the club
"In terms of understanding what happened inside that dark nightclub at 2:00 in the morning Sunday and how one guy was able to kill 49 other people and wound at least that many, it helps to know and I think it's chilling to know that one of the things that this American gun company markets about this gun is that it is super easy to fire," Maddow said in footage posted by Media Matters. "It's easier to fire than an AR-15. And it fires faster and with less kick than your standard AR-15."

Maddow showed footage of the commercial promoting the Sig Sauer MCX, which she said was confirmed as the weapon used in the rampage on Saturday night. The ad shows a lone gunman making his way through a dimly-lit room firing the rifle, and highlights the fact that it can be folded up.

"They fall all over themselves in their marketing material to say how much respect they as a company have for the military and for law enforcement personnel," she said. "They say they make these guns as great as possible because they know police officers and soldiers' lives are depending on these guns. And then they sell them to the general public. They sell them to anybody who walks in off the street. They're legal for just about anyone to buy."

She also pointed out that she has shot AR-15 rifles at shooting ranges in the past.

"One of the things that is unnerving about it is that when you hold one and when you fire it, it's light enough and controllable enough and easy enough to handle and use, that literally a four-year old or a five-year old could reasonable handle one, and fire in the right direction," she said. "It's a very easy-to-use weapon that's very light and very easy to handle and that doesn't kick much when you pull the trigger. This Sig Sauer MCX is designed to be even easier to fire than that."
And in another article…
Helen Ubinas: I bought an AR-15 assault rifle in 7 minutes – SFGate
Seven minutes. That's how long it took me to buy an AR-15, the semi-automatic rifle used in the deadliest mass shooting in modern American history.

Seven minutes. From the moment I handed the salesperson my driver's license to the moment I passed my background check.

It likely will take more time than that during the forthcoming round of vigils to respectfully read the names of the more than 100 people who were killed or injured.

It's obscene.
Why can people on the terrorist watch list buy guns, and other FAQs | PBS NewsHour
Top doctors group declares gun deaths a 'public health crisis' | TheHill
Physicians Demand End To 20-Year-Old Ban On Gun Violence Research | ThinkProgress
I think that is a good group of links on the Gun Control issues.
In this next article… a sociological look at Mateen and Brock Turner:  Two violent men, two symptoms of the same sickness
America woke up this weekend to the news of the deadliest civilian mass shooting in the nation's history. The senseless tragedy will undoubtedly evoke anger, sadness and helplessness.

In the meantime, many will forget to think and talk about Stanford swimmer Brock Turner's crime and his "summer vacation" jail sentence: three months for the vile sexual assault of an unconscious woman.

As a sociologist, I was struck not by the abrupt shift to a new moral crisis, but by the continuity. Sociologists look for the bigger picture, and in my mind, Mateen's crime didn't displace Turner's. Yet the media simply replaced one outrage with another, moving our attention away from Stanford and toward Orlando, as if these two crimes were unrelated. They're not.
In world news….
Ramadan 2016: Israel 'cuts off water supply to West Bank' during Muslim holy month | Middle East | News | The Independent
Avocado shortage fuels crime wave in New Zealand | World news | The Guardian
While here at home:
Michelle Obama's Kick-Ass Lady Crew Celebrates 'The United State Of Women'
Outside White House Women's Summit, Activists Demand Executive Action on Abortion Law – Rewire
Yeah, go figure….
Hillary gave a speech today: In Pittsburgh Hillary Clinton Assails Donald Trump's Magical Thinking | Still4Hill
And our last link…The world lights up in tribute to the lives lost in Orlando – in pictures | US news | The Guardian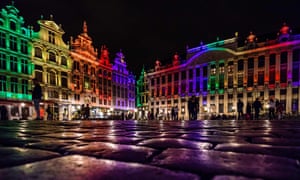 Go and see all the pictures around the world…
Let's call this an open thread…post what your thinking about.
---
Posted: June 11, 2016
Filed under: Afternoon Reads, Rape Culture, Reproductive Health, Reproductive Rights, Vagina, Violence against women, Women's Rights
| Tags: Brock Turner, rape culture, violence against women
24 Comments
Good Afternoon!
(Rape and sexual assault trigger warnings)
I went to undergraduate school at the University of Nebraska in Lincoln, Nebraska where I immediately joined the University Women's Action Group and followed the work I did in high school as a volunteer for what was the the nascent Rape Crisis line set up by the Junior League in Omaha.  I had been assaulted in the choir room at my high school when I was a junior by two seniors.  I was  forcibly held down for a period of time and had bible verses and other things shouted at me.   It made me realize how vulnerable every girl and woman is to the pack mentality of white men and boys with privilege who are taught by their parents, religions, coaches, teachers and friends to go out and grab anything they want because they are told they are the masters of the universe and entitled to go for it.
I worked hard to change the old laws in Nebraska  when I hit college so that violent crimes against women and children would be removed from the Property Crimes Divisions of police departments, so that female police officers were assigned to victims, so that women didn't need 3 witnesses to their assaults to even be considered assaulted rather than just telling tales, so that husbands could be found guilty of rape, and so that women's sexual history and facts not pertinent to the rape would not be brought up to slander the victim in court.  I taught basic self defense and lectured at sororities which mostly meant  telling my peers to assume they'd be assaulted at some time so here's ways to lower your risk.
I wound up helping a friend who had been raped in the stacks at the library through the legal process that re-victimized her. She was afraid to even report the rape since she had been smoking pot earlier in the evening.  This was in the mid 1970s.  My lecture to those girls was to basically warned them to avoid the male athletes; especially the football players and travel and stay in packs in well-lit areas. But how and why should you tell any student to avoid studying in the library?  A serial rapist was later found to haunt there and it proves women can't assume they are safe anywhere, and that thought rules our lives.
I had planned to be a lawyer at that time and the way the system treated women and children that were assaulted by men was at the top of my list of things I intended to change. At 60, a full forty years later after my core activism, I know now that even systemic changes do not change men like Judge Aaron Persky.  He's getting some blow back but, he just won another term.  It also hasn't apparently changed how many boys are raised in this country.
I'd like to think that my work at that time made women and children safer but then I read about Brock Turner, Stanford University where rapes are frequent , Turner's parents, and our justice system that still metes out justice based on levels of privilege.
Yes, it's that post.  It's where we confront a society that raises and enables rapists.  We face a judge and court system that fails when it comes to privileged white males.  My oldest daughter's first labor day weekend at LSU turned into an ER visit when she was roofied at a local college bar and temporarily paralyzed.  Fortunately, she was with other girls and some properly-raised boys took her to the hospital. Believe me, I never lectured my daughters on much of anything because my mother raised me in fear of all kinds of things like being captured for white slavery. You kinda stop listening to it after awhile and I never wanted that to happen so I chose my lectures carefully.  I lectured my daughters on never, ever leaving their drinks uncovered or unattended at any time. Gigging in the French Quarter left me knowing that the tricks of Bill Cosby live on. Let me tell you about a local eye surgeon on that account … but that's for another day.
The deal is that we still live in a world where many men think they have a right to anything they want including the bodies of women. To quote one of my favorite lyricists, "you have to be carefully taught."
Well, it's as good a day as any to discuss how a judge in California enabled a rapist after a jury of his peers delivered a guilty plea on 3 felony accounts.  The six month sentence–which appears to look more like a three month sentence–has outraged the American Public.   Follow this link to CNN for a good understanding of the basics of the case.
Please be aware that this post will contain information that may trigger visceral responses in any of our readers that have been sexually assaulted.  I know that we have quite a few survivors here, so I want to make it clear that this post and the links may upset you. 
Believe me, I'm amazed that our country is finally at the point where a sexual assault case can garner so much attention. I don't know what got us to that point.  I only know that it's been a long time coming.  One in five women and one in thirty three men will be the victims of sexual violence at least once in their lives.  An American is sexually assaulted every two minutes. That is no small number.
The victim's statement to Brock Turner, the former Stanford student convicted of sexually assaulting her, has been viewed online millions of times since last week. A CNN anchor read the statement, in full, on television. Representative Jackie Speier, a California Democrat, read it aloud on the House floor. The case, which resulted in a six-month jail sentence and probation for Turner, has touched off furor among those who say the punishment is too light, and sparked vigorous debate about the intersection of sexual assault, privilege, and justice.

This is an astounding moment, in part because it's so rare for sexual violence, despite its ubiquity, to garner this kind of attention.

"It's incredible," said Michele Dauber, a Stanford Law School professor who has pressed for the recall of the judge who sentenced Turner. "Why did that happen? First of all, it's the tremendous power and clarity of thought that is reflected in the survivor's statement."

"She is helping people to understand this experience in a visceral and clear way," Dauber added. "And she's brushing away all the really toxic politics around campus assault that have built up. People have said, 'How can we really believe these women? It's his word against hers.' This men's rights movement has emerged. And there's been a lot of rage happening out there. Then, whoosh, [this statement] really reframed it."

It wasn't just the statement. In March, Turner was convicted of three felony counts: sexually penetrating an unconscious person with a foreign object, sexually penetrating an intoxicated person with a foreign object, and assault with an intent to commit rape. If it's rare for someone to report a sexual assault in the first place, it's even more unusual for that report to result in a conviction. In the vast majority of sexual assaults the perpetrators never serve time in prison—97 percent of cases, an analysis of Justice Department data by the anti-sexual violence advocacy group RAINN concludes.

Another unusual component of the case at Stanford: There were eyewitnesses. Two graduate students were riding their bikes through Stanford's campus when they saw, "a man on the ground, thrusting toward a body," The Mercury News reported in March.
We've found out some horrible things since the sentence was handed down. The parents wrote letters to the judge pleading for leniency that are so appallingly clueless and selfish that you wonder how this boy has not become a full blown sociopath. The letters fell on sympathetic ears, however, since the judge himself was a Stanford athlete at one time. I've linked to the mother's newly released letter since the father's has pretty much gone viral and we've discussed it already in some downthread conversations.
A letter to the judge from Brock Turner's mother calls the convicted rapist the "most trustworthy and honest person I know."

The emergence of Carleen Turner's glowing assessment of her "beautiful son," a former Stanford swimmer, comes after his victim's letter went viral, his father's letter sparked outrage, andBrock's own statement maintained the encounter was consensual.

His mother's letter depicts Brock as a model student and citizen, and she laments the misfortune that has struck her son:

My first thought upon wakening every morning is "this isn't real, this can't be real. Why him? Why HIM? WHY? WHY?"

She goes on to describe the devastating effect of this "awful, horrible, terrible, gut-wrenching, life-changing verdict" on her family:

My once vibrant and happy boy is distraught, deeply depressed, terribly wounded, and filled with despair. His smile is gone forever-that beautiful grin is no more. … We are devastated beyond belief. My beautiful, happy family will never know happiness again.

In her concluding plea for mercy, she says Brock isn't tough enough to survive prison and would be a "target" for other inmates:

I beg of you, please don't send him to jail/prison. Look at him. He won't survive it. He will be damaged forever and I fear he would be a major target. Stanford boy, college kid, college athlete- all the publicity……..this would be a death sentence for him.
This is from the mother of a convicted rapist worrying about her son being raped in prison. No one should be raped. EVER. Not even her rapist son deserves to be raped.  But, really, how can anyone be so unaware of the suffering of her son's rape victim and yet be so concerned about his potential rape?  Here are some new developments found by the press since the story has garnered so much attention.  Turner sent pictures of the rape victim's breast to his friends.
Investigators believe Brock Turner may have photographed his assault victim's breasts, then sent the pictures to a group of friends, the Daily Mail reported.

According to police, Turner received a text message via the GroupMe online app asking, "Who's [sic] t*ts are those" from a fellow swimmer, identified as Justin Buck. However, the picture that prompted the question was deleted from the group chat by an unknown party.

A witness also told police that he saw a man standing over the victim holding his cell phone.

"The cell phone had a bright light pointed in the direction of the female, using either a flashlight app in his phone or its built-in app," a police statement read.

The witness, identified as Blake Bolton, then "told the male subject to roll her over onto her side to breathe. The male subject did not do this. Bolton then got on his knees and checked her pulse. When he got back up, the male subject was gone."
USA Swimming has banned Brock Turner for life. 
The U.S. governing body for the sport of swimming on Friday banned ex-Stanford University swimmer Brock Turner, whose six-month jail sentence for sexually assaulting an unconscious woman has stirred widespread outrage.

Condemning Turner's "crime and actions," USA Swimming said that he is not a current organization member and is ineligible for membership.

"Brock Turner's membership with USA Swimming expired at the end of the calendar year 2014 and he was not a member at the time of his crime or since then," USA Swimming spokesman Scott Leightman said. "As a result, USA Swimming doesn't have any jurisdiction over Brock Turner."
Court documents have been released and show that Brock Turner lied about his past partying exploits. Turner's parents and the student himself indicated that Stanford made him do it. Evidence shows otherwise.
In a letter submitted to Persky prior to sentencing, Turner said he came from a small town in Ohio and never experienced partying that involved alcohol. But when he started attending Stanford, Turner wrote, he began drinking to relieve the stress of school and competitive swimming. He blamed a "party culture and risk-taking behavior" for his actions.

But prosecutors said they found text messages and photographs that show Turner lied and has a history of partying.

Investigators found photographs of Turner smoking from a pipe and another teammate was holding a bong, according to court documents. A photo of a bong was found as well as a video showing Turner smoking from a bong and drinking from a bottle of liquor.

"Furthermore, there are many text messages that are indicative of drug use, both during the defendant's time at Stanford and during his time in Ohio when he was still in high school."

In a message sent to a friend in 2014, Turner asked: "Do you think I could buy some wax so we could do some dabs?" Dabs is a reference to smoking a highly potent form of cannabis, known as honey oil.

Turner also talked about using acid while in high school and at Stanford. He bragged about taking LSD and MDMA together, an act referred to as "candyflippin," according to prosecutors.
A professor in his Ohio community indicates that Turner's surroundings enable all kinds of white privilege and bad behavior. It sounds a lot like the place where I grew up.  (H/T to BostonBoomer)
 The kids walk to school and go home for lunch. The schools are nationally recognized. In fact, the local nickname for Oakwood is "the Dome," so sheltered are its residents from violence, poverty and inconvenient truths. I have lived here for more than 20 years.

Communities like this one have a dark side, though: the conflation of achievement with being "a good kid"; the pressure to succeed; the parents who shrug when the party in their basement gets out of control (or worse yet, when they host it) because "kids are gonna drink"; the tacit understanding that rules don't necessarily apply. The cops won't come. The ax won't fall.

Yet now it has.

Invariably, when I tell someone who knows the Dayton area that I live in Oakwood, they assume that I am rich, narrow-minded, a Republican or some combination thereof. If most residents were just the stereotype, though, I would not have been happy here as long as I have. For the most part, I have loved raising my kids here. But I have struggled, too. My closest friends and I have a long-standing joke about needing to remember to "lower the bar" around here — about not falling prey to the pressures to conform and compete, not buying the line that the schools or the kids are special. Most of us understand our privilege and good fortune. Many do not.

There is an Oakwood in every city; there's a Brock Turner in every Oakwood: the "nice," clean-cut, "happy-go-lucky," hyper-achieving kid who's never been told no. There's nothing he can't have, do or be, because he is special. Fortunately, most kids like this will march into their predictably bright futures without victimizing anyone along the way. Many will do good in the world.

But it's not hard to draw a straight line from this little 'burb (or a hundred like it) to that dumpster at Stanford. What does being told no mean to that kid? If the world is his for the taking, isn't an unconscious woman's body? When he gets caught, why wouldn't his first impulse be to run, to make excuses — to blame the Fireball or the girl or the campus drinking culture? That is entitlement. That is unchecked privilege.
I've been in conversations about rape, violence, and rape culture for over 40 years.  I feel like there's not much new that can be added to the conversation although all the wisdom beings in the multiverse know that those of us that really care about this try angles old and new.  It rarely captures public opinion unless it's part of the rescuing the princess paradigm and that worries me.
It's interesting that the thing that started this latest outrage also displays intersectionality so we not only see that rape culture is alive and well but the treatment of rapists by judges depends on factors like privilege and race.     My guess is that treatment of victims depends on similar factors. The referenced article is by Shaun King.  I wish he would investigate the justice meted out for poor women and for women that are racially minorities brutalized by men because my guess is they don't get their day in court let alone their week in the press.  Would this story have gotten so far if the victim was less educated or "articulate"?  If she were a sex worker or poor?  If she were a Hispanic woman who overstayed her VISA?
All victims of rape deserve justice as do all perpetrators.
Mothers and Fathers, don't let your babies grow up to be rapists.
---