#QuarantineAndChill Friday Reads: The Corona Virus Times
Posted: March 13, 2020
Filed under: Afternoon Reads, just because
| Tags: corona virus
20 Comments

Good Day Sky Dancers!
How's that Social Distancing thing  going for you? I will fully admit to doing that ever since 2016 when the Trump Virus was let loose in the world.  I mean you could run into something unpleasant like a TV turned to FOX News.  This self isolation time just means I'm now not alone alone in the entire self isolation thing.  I can look at my window and know every one is avoiding each other on my street now.  It's not just me avoiding them.
I'm venturing out shortly to hit the pharmacy at my local ghetto Walgreen's. I've been noticing that the public bus drivers are masked and not in the traditional Mardi Gras sense. A quick conversation with a concierge whose a long time neighbor and hospitality worker told me he'd spent the last few days doing nothing but cancellations. My last lecture on ground was Wednesday night and I'm trying to figure out what kind of tools I have at my disposal to spend the rest of term teaching a course in a school that basically has no remote distance programs and whose only remote distance experience was basically post Katrina. It seems they have no bandwith for these number of classes/students. I will be helping fellow faculty members figure out what to do on Monday. I've been scheduled to provide a 2 hour seminar. But really, if the tools aren't there already I doubt this will be easy.
My last major discussion with my students was about the stock market and had airplane stock bottomed yet? Simultaneously, Trump was delivering the message that Europeans–from some random countries but not the UK and Ireland–were going to be denied access to the US. For some reason, Trump's worried about Europe having so many "open borders" as if a virus can't go any where if there's a drawbridge up in a castle. US Equity markets spent all day yesterday crashing to a point we hadn't experienced since 1987. Remember those Reagan Wonder Economy years? Me neither.
Let's face it. The Trump administration is simultaneously bumbling and toxic. How much more can we take of this? From The Atlantic and Republican Peter Wehner: "The Trump Presidency Is Over. It has taken a good deal longer than it should have, but Americans have now seen the con man behind the curtain." We can only hope.
To be sure, the president isn't responsible for either the coronavirus or the disease it causes, COVID-19, and he couldn't have stopped it from hitting our shores even if he had done everything right. Nor is it the case that the president hasn't done anything right; in fact, his decision to implement a travel ban on China was prudent. And any narrative that attempts to pin all of the blame on Trump for the coronavirus is simply unfair. The temptation among critics of Donald Trump to use the coronavirus pandemic to get back at Trump for every bad thing he's done should be resisted, and schadenfreude is never a good look.

That said, the president and his administration are responsible for grave, costly errors, most especially the epic manufacturing failures in diagnostic testing, the decision to test too few people, the delay in expanding testing to labs outside the Centers for Disease Control, and problems in the supply chain. These mistakes have left us blind and badly behind the curve, and, for a few critical weeks, they created a false sense of security. What we now know is that the coronavirus silently spread for several weeks, without us being aware of it and while we were doing nothing to stop it. Containment and mitigation efforts could have significantly slowed its spread at an early, critical point, but we frittered away that opportunity.

"They've simply lost time they can't make up. You can't get back six weeks of blindness," Jeremy Konyndyk, who helped oversee the international response to Ebola during the Obama administration and is a senior policy fellow at the Center for Global Development, told the Washington Post. "To the extent that there's someone to blame here, the blame is on poor, chaotic management from the White House and failure to acknowledge the big picture."

Earlier this week, Anthony Fauci, the widely-respected director of the National Institute of Allergy and Infectious Diseases whose reputation for honesty and integrity have been only enhanced during this crisis, admitted in a congressional testimony that the United States is still not providing adequate testing for the coronavirus. "It is failing. Let's admit it." He added, "The idea of anybody getting [testing] easily, the way people in other countries are doing it, we're not set up for that. I think it should be, but we're not."
BB's featured many articles about the absolute ineptitude of the Trumpist Regime to alleviate any of the current problems many which they have created. We have the usual call for the Republican cure all economic apple cider vinegar economic tool–tax cuts for large companies and rich folks–being bandied about when retail stores already have suffered a lack of customers and just about every major sporting and entertainment venue in the country has shut down taking jobs for minimum wage workers. Hmmm, no income no income taxes so what good are tax cuts to the rich at this point other than to gratuitously point out the you want the rest of us dead? However, if you can't work and you don't get paid, how you going to eat, pay the water bill, or keep a roof over your head?
So, tough luck for every one depending on Medicaid to get through this. "Trump administration blocks states from using Medicaid to respond to coronavirus crisis" via the LA Times. As usual, we get to eat moon pies which is probably the Trumpvian versio of eating cake.
Despite mounting pleas from California and other states, the Trump administration isn't allowing states to use Medicaid more freely to respond to the coronavirus crisis by expanding medical services.

In previous emergencies, including the 9/11 terrorist attacks, Hurricane Katrina and the H1N1 flu outbreak, both Republican and Democratic administrations loosened Medicaid rules to empower states to meet surging needs.

But months into the current global disease outbreak, the White House and senior federal health officials haven't taken the necessary steps to give states simple pathways to fully leverage the mammoth safety net program to prevent a wider epidemic.

That's making it harder for states to quickly sign up poor patients for coverage so they can get necessary testing or treatment if they are exposed to coronavirus.

And it threatens to slow efforts by states to bring on new medical providers, set up emergency clinics or begin quarantining and caring for homeless Americans at high risk from the virus.

"If they wanted to do it, they could do it," said Cindy Mann, who oversaw the Medicaid program in the Obama administration and worked with states to help respond to the H1N1 crisis in 2009.

One reason federal health officials have not acted appears to be President Trump's reluctance to declare a national emergency. That's a key step that would clear the way for states to get Medicaid waivers to more nimbly tackle coronavirus, but it would conflict with Trump's repeated efforts to downplay the seriousness of the epidemic.
I guess Trumpvian national emergencies are only tools to get walls built through wild life refugees and chop up people's cattle ranches to stop women with children from seeking asylum. However, several people testing positive for the virus got access to Trump who is still holding rallies and eagerly jerking hands around including Brazil's president. And Ivanka may have got it from an Aussie official. William Barr also met with that same Australian official who tested positive.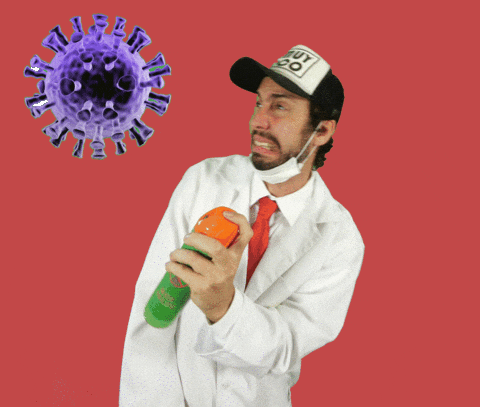 Really, it's likely time we talk massive bailouts and not just those aimed at Wall Street. Yes, I know we're already bailing out farmers and others in deep because of Trump's awful trade policies but what are we going to do with all these folks that don't have paid leave or can't just telecommute?
We do have some information coming from the NYT on a possible stimulus package that is supposedly nearing agreement between the administration and congress.
The legislation, according to a letter Ms. Pelosi sent to her members, will include enhanced unemployment benefits, free virus testing, aid for food assistance programs and federal funds for Medicaid. The package also ensures 14 days of paid sick leave, as well as tax credits to help small- and medium-size businesses fulfill that mandate. Language was still being drafted for provisions related to family and medical leave, according to a Democratic aide, as staff members worked through the night to prepare the bill.

Ms. Pelosi, in her letter to lawmakers, also said that the House would soon pursue another package "that will take further effective action that protects the health, economic security and well-being of the American people."

The fast-moving measure reflected a sense of urgency in Washington to enact a fiscal stimulus in the face of a pandemic that has wreaked havoc on the financial markets, which have proved impervious to other interventions. The Federal Reserve, in a drastic attempt to ensure Wall Street remained functional as volatility roiled even normally staid bond markets, said it would promptly inject as much as $1.5 trillion in loans into the banking system and broaden its purchases of Treasury securities. But neither the Fed's actions, nor a plan by the European Central Bank to offer cheap loans to banks and step up its bond-buying campaign, were enough to assuage investors, who sent the S&P 500 down 9.5 percent.
Amanda Marcotte–writing for Salon–believes the Republican Party's ideology brought us to this point and I agree.  Republicans have become rabid take no prisoner free marketeers for every one but their buddies and total suck ups to religious nuts and science deniers.
Senate Majority Leader Mitch McConnell smelled an evil liberal conspiracy on Thursday, one designed to steal away his decades of tireless work to kneecap the federal government. The Democratic-majority House had passed a large emergency bill, designed to combat the coronavirus pandemic, and McConnell was absolutely certain Democrats, led by House Speaker Nancy Pelosi, were trying to pull one over on him.

"Unfortunately, it appears at this hour that the speaker and House Democrats instead chose to produce an ideological wish list that was not tailored closely to the circumstances," McConnell said. He accused Democrats of exploiting this situation, saying the bill addresses "various areas of policy that are barely related, if at all, to the issue before us."

There's a lot at stake here, but apparently the big sticking point for McConnell was a provision requiring employers to offer paid sick leave to employees, which McConnell claims would "put thousands of small businesses at risk."

In reality, of course, this is just common sense. As the New York Times editorial board noted, companies that don't offer paid sick leave "are endangering their workers and customers." A lot of workers with public-facing jobs — such as food service workers and retail employees — come into close contact with dozens or hundreds of people a day. But they are the people least likely to be allowed to stay home without losing their jobs, or at least losing a paycheck.

McConnell is so poisoned by his right-wing ideology that he can't see this, or chooses not to. Instead, he's standing firm on the long-standing Republican tendency to view employers as feudal lords who should be allowed to treat employees however they wish — even, apparently, if that means allowing a deadly disease to rip through the population, potentially killing hundreds of thousands of people if it is not checked.
This is another reminder that the Republican party is hardly pro-life.
So, the pharmacy undid whatever tech problems my order was having and has informed me I can go pick the damn pills up.  I probably should buy new underwear so I can impress any medics that have to show up on my street which according to my mother was much more important than a stockpile of tp.  This post also turned up late due to the blue screen of death which was basically Microsoft's way of crashing my computer to update it.  And I will be back with a few things from the grocery store  beans, root vegetables and stuff that keeps like my depression surviving okie Nana taught me. Stews for every one!!!  This is the new reality! Or maybe it's just  the old with internet.
Have a great time hunkering down with some on healthy you love!
What's on your reading and blogging list today?
---