Posted: June 29, 2019
Filed under: Afternoon Reads, U.S. Politics
| Tags: 4th of July 2019, birtherism, cats, concentration camps, CREW, Donald Trump, fairy tales, Frederick Douglass, Hatch Act, immigration, Kamala Harris, mass atrocities, migrants, Racism, Richard Nixon, Torture
51 Comments
Good Afternoon!!
The Fourth of July is coming up and Trump is busily working to ruin it for everyone but his ignorant deplorable base and his billionaire buddies.
The Washington Post: Trump plans ticketed-access area for VIPs, friends and family at July 4 celebration.
Plans by President Trump to reshape Washington's Independence Day celebration now include an area in front of the Lincoln Memorial reserved for dignitaries, family and friends that will be accessible only through tickets distributed by the White House.

The VIP section will stretch roughly from the steps of the memorial to the midpoint of the reflecting pool, according to the U.S. Secret Service. It is in front of the spot from which Trump plans to address the nation as part of his rebranding of the traditional July 4 event into his own "Salute to America," which includes moving the fireworks from the reflecting pool to two different sites, including West Potomac Park.

The revamped festivities will include additional fireworks, military bands and flyovers by Air Force One, the Blue Angels and aircraft from all branches of the military.
Where Trump plans to speak is not yet clear.
On Friday morning, bleachers had been set up on the plaza below the Lincoln Memorial, and workers were erecting other structures. Seats faced away from the memorial and toward the Washington Monument,making it unclear where exactly Trump plans to stand while giving his speech.
More problems:
Many people who have long-standing practices for how they get downtown, or where they position their boats for the best vantage points and ease of access, will need to make adjustments. Even travelers passing through the region's skies will be affected, with all operations at Reagan National Airport suspended for up to an hour and 15 minutes on July 4, the FAA said late Friday….

The ongoing shifts to what had been established security and crowd-control protocols have left officials in the District and some federal agencies confused about logistics as basic as what Metro stops and roads might be open or closed, and for what period, and how many fireworks displays will launch….

In West Potomac Park, softball fields were fenced off Friday morning, a day earlier than had been announced, while 36 portable spotlights were parked along Ohio Drive. A crew from Garden State Fireworks was setting up its launch site near a baseball backstop.

Come July 4, the Arlington Memorial Bridge, a major thoroughfare that was open in the past on the holiday, will be closed for the day, cutting off people trying to drive into the District from Arlington National Cemetery and other nearby points. Transportation officials warned that the Smithsonian and Foggy Bottom Metro stops could experience extra crowding as a result.
Read the whole story. It's going to be a clusterfuck.
Richard Nixon tried to pull something "special" on the Fourth of July, 1970, although it was supposedly "bipartisan." From Timeline.com: On the 4th of July in 1970, the nonpartisan Honor America Day turned into a drugged-up protest.
Tensions all over America were high in the summer of 1970. The Nixon administration's bombing of Cambodia and the continued war in Vietnam were seen by a vocal section of the population to be murderous disasters. Outraged students raised their voice, and in May, the National Guard killed four of them at Kent State and two others at Jackson State. It appeared to some as if the country doubled down on its sins, adding the blood of its own citizens to the mix.

A month later, a group of wealthy and prominent Americans assembled to do something about the national divide. Their mission was not to address the problems behind it, but to invigorate a broad and vague spirit of appreciation for the United States of America. They called it Honor America Day: a massive, entertainment-filled ceremony, to be held in Washington DC on the Fourth of July. For a day, Americans could swap their discontent for waving flags, live music, and old-fashioned pride….

And while the event was ostensibly apolitical, The New York Times noted that committee members almost unilaterally supported Nixon's campaigns in Southeast Asia.
Naturally, there were protests.
Given the national and international situation, a counter protest was inevitable. And it was a doozy.

Perhaps the most inflammatory was a Fourth of July smoke-in on the National Mall by anti-war and pro-legalization protestors, slated to compete with the more wholesome Honor America Day activities. "Before this is over," joked Bob Hope, "I may need some of that stuff myself."

On the other side of the political spectrum, neo-Nazis and conservative groups also turned out to represent their causes.

Some 10,000 people attended the interfaith service led by Billy Graham on the steps of the Lincoln Memorial at 10:30. But protesters appeared at the same time, with the audience cheering as security ejected those who broke past the line.
I wonder if there are protests planned for Trump's idiotic celebration of himself. It will be interesting to see what happens, but I wouldn't want to be there.
Colbert I. King at The Washington Post: Frederick Douglass would be outraged at Trump's Fourth of July self-celebration.
"What, to the American slave," Douglass demanded, "is your Fourth of July?"

Nearly 170 years later, Douglass's bold declaration and haunting question resonate with new meaning.

President Trump has taken over Independence Day 2019, transforming the traditional celebration on the Mall of the nation's founding into a salute to his egocentrism, staged with demonstrations of America's military might, an Air Force One flyover and an address to the nation to be delivered by himself on the steps of the Lincoln Memorial.

The brave signers of the Declaration of Independence — flawed men but men who, as Douglass said, "staked their lives, their fortunes, and their sacred honor, on the cause of their country" — will take a back seat next week.

This Fourth of July is Donald Trump's — not theirs, not the nation's, not mine.
Read the rest at the WaPo.
More food for thought from CREW: How Trump's 4th of July Hijacking Could Violate the Hatch Act.
Is President Trump trying to hijack the Independence Day celebration on the National Mall by turning it into a taxpayer-funded campaign rally? If he does, the Trump administration will violate federal appropriations law and the Hatch Act. In that case, Trump campaign manager Brad Parscale had better have the campaign's checkbook handy and be ready to write plenty of zeros.

At a kick-off rally for his re-election campaign last week, Trump sounded a lot like he was laying the groundwork for politicizing America's birthday party—

This election is not merely a verdict on the amazing progress we've made. It's a verdict on the un-American conduct of those who tried to undermine our great democracy, and undermine you. And by the way, on July 4th, in Washington, D.C., come on down, we're going have a big day. Bring your flags, bring those flags, bring those American flags, July 4th. We're going to have hundreds of thousands of people. We're going to celebrate America. Sounds good, right? July 4th. Celebrate America. This election is a verdict on whether we want to live in a country where the people who lose an election refuse to concede and spend the next two years trying to shred our Constitution and rip your country apart.

The very next day, Trump's Interior Secretary, David Bernhardt, responded by issuing an announcement confirming that the July 4th event "will feature remarks by President Donald J. Trump." [….]

If Trump is careful and has the self-discipline to talk only about government policies, the event may amount to little more than a garish display of nationalism….

But when has anyone ever accused Trump of being predictable or sounding like a dry policy wonk? It seems far more likely that he'll talk about his reelection bid or fling schoolyard nicknames at his political rivals. That sort of bombast would be a whole lot more fun for Trump than having to deliver dull prepared remarks. And, hey, it's a party after all. Right? The problem – as is so often the case for the Trump administration – is the rule of law.
In other news, Kamala Harris was the breakout star of the first Democratic Debate and the Russian bots and Trump and his on-line army are attacking her.
The Daily Beast: Kamala Harris Is Surging and Birtherism Is Back. As Harris spoke about race and the history of busing,
she was attacked on Twitter by a conservative provocateur for not being an "American black." It's a play straight out of the racist birther playbook used against Barack Obama when he ran for president a decade earlier. This time, though, those kinds of allegations don't have to circulate for years on obscure right-wing forums before they reach a mainstream audience. On Thursday night, spammers and even one of President Trump's sons spread the attack to millions of people within hours….
"She is half Indian and half Jamaican," [Ali] Alexander wrote. "I'm so sick of people robbing American Blacks (like myself) of our history. It's disgusting. Now using it for debate time at #DemDebate2? These are my people not her people. Freaking disgusting." [….]
More Twitter users copied and pasted Alexander's message verbatim and tweeted it as their own, according to screenshots posted by writer Caroline Orr. Some of those accounts, like "@prebs_73," have copy-pasted other popular right-wing tweets verbatim. Other accounts with right-wing references in their usernames and biographies piled on, accusing Harris of not being black.mi
"Ummmmm @KamalaHarris you are NOT BLACK. you are Indian and Jamaican," wrote a Twitter user with a cross emoji, the word "CONSERVATIVE," a red "X" emoji (a right-wing Twitter trope), and three stars (a QAnon symbol) in their username.
Read more about this at Buzzfeed News: A New Racist Campaign Against Kamala Harris Is Taking Shape.
The New York Times has an important article on the crisis in Trump's concentration camps: The Treatment of Migrants Likely 'Meets the Definition of a Mass Atrocity,' by Kate Cronin-Furman.
A pediatrician who visited in June said the [detention] centers could be compared to "torture facilities." Having studied mass atrocities for over a decade, I agree.

At least seven migrant children have died in United States custody since last year. The details reported by lawyers who visited a Customs and Border Protection facility in Clint, Tex., in June were shocking: children who had not bathed in weeks, toddlers without diapers, sick babies being cared for by other children. As a human rights lawyer and then as a political scientist, I have spoken to the victims of some of the worst things that human beings have ever done to each other, in places ranging from Cambodia to the Democratic Republic of the Congo to Sri Lanka. What's happening at the border doesn't match the scale of these horrors, but if, as appears to be the case, these harsh conditions have been intentionally inflicted on children as part a broader plan to deter others from migrating, then it meets the definition of a mass atrocity: a deliberate, systematic attack on civilians. And like past atrocities, it is being committed by a complex organizational structure made up of people at all different levels of involvement.

Thinking of what's happening in this way gives us a repertoire of tools with which to fight the abuses, beyond the usual exhortations to call our representatives and donate to border charities.

Those of us who want to stop what's happening need to think about all the different individuals playing a role in the systematic mistreatment of migrant children and how we can get them to stop participating. We should focus most on those who have less of a personal commitment to the abusive policies that are being carried out.
Cronin-Furman argues that the problem is that many of the people involved in what's happening see themselves as just doing their jobs–or "following orders" as many people involved in the Nazi's "final solution" did.
Testimony from trials and truth commissions has revealed that many atrocity perpetrators think of what they're doing as they would think of any other day job. While the leaders who order atrocities may be acting out of strongly held ideological beliefs or political survival concerns, the so-called "foot soldiers" and the middle men and women are often just there for the paycheck.

This lack of personal investment means that these participants in atrocities can be much more susceptible to pressure than national leaders. Specifically, they are sensitive to social pressure, which has been shown to have played a huge role in atrocity commission and desistance in the Holocaust, Rwanda and elsewhere. The campaign to stop the abuses at the border should exploit this sensitivity and put social pressure on those involved in enforcing the Trump administration's immigration policies.
Read the rest at the NYT.
So . . . what stories are you following today?
---
Posted: October 30, 2016
Filed under: 2016 elections, birth control, Discrimination against women, Environmental Protection, ethics, FBI, Feminists, Main Stream Media, misogyny, open thread, psychology, Rape Culture, Reproductive Health, the GOP, The Media SUCKS, The Right Wing, Voter Ignorance, Women's Healthcare
| Tags: Hatch Act
15 Comments
Let me start this post with this petition, I signed it way early this morning…like around 3am, at that time it was around 130 signatures.
Investigate James Comey for Hatch Act Violations | We the People: Your Voice in Our Government
Demand James Comey immediately resign his position as director of the FBI. Immediately upon his departure launch an investigation of his public statements about the ongoing investigation relating to State Department handling of classified materials as blatant attempts to influence the election in violation of the Hatch Act.
It is currently at 684 signatures. Which is not very much, and that is rather surprising to me. what do you think?
Quick note, sorry this post is late. We went for a hike earlier today down the Appalachian Trail. It was beautiful, but man was it difficult for my fat ass to make it up those steep rocks. I will post some pictures at the end of the post…
Now, back to the thread.
According to CNN, these emails where in the hands of the FBI weeks ago. FBI discovered Clinton-related emails weeks ago – CNNPolitics.com
The discovery of a trove of emails from one of Hillary Clinton's top aides occurred weeks ago, law enforcement officials told CNN.

But the FBI didn't disclose the discovery until Friday, raising questions about why the information was kept under wraps and then released only days before the election.

The emails from Clinton aide Huma Abedin were found on a computer belonging to her estranged husband, Anthony Weiner.

CNN reported on September 22 that prosecutors in Manhattan had issued a subpoena for Weiner's communications as part of an investigation into alleged sexting with an underage girl.

FBI criminal investigators soon after stumbled on the Abedin emails.

By early October, it was clear to investigators that the emails may relate to the Clinton email server investigation, law enforcement officials said.

But internal discussions at the FBI about how to proceed continued over the ensuing weeks.

The delay was first reported by the Washington Post.

In his Friday letter to Congress, FBI Director James Comey said he was briefed on the new findings a day earlier. He didn't say when he first learned of the existence of the emails.

FBI officials moved to disclose the development then because they feared the information would leak otherwise, law enforcement officials said.

Comey's notification to Congress of the review is rocking the final days of the presidential race. Democrats are furious that Comey would revive the explosive issue of Clinton's email server so close to the election. Donald Trump, meanwhile, is seizing on the review after spending weeks on the defense, hoping it will be a potent issue he can ride until the end of the contest.

Clinton campaign chairman John Podesta blasted Comey on Sunday for disclosing the review.

"He might have taken the first step of actually having looked at them before he did this in the middle of a presidential campaign, so close to the voting," Podesta said on CNN's "State of the Union."
It is also known that the FBI did not have a warrant for these emails.
What is even more disturbing is that one asshole in particular tweeted the letter before Democrats saw it….Senior Dem aide: Chaffetz tweeted Comey's letter before Democrats even saw it – Shareblue
Now we learn that Democratic lawmakers may not have even seen the letter before Chaffetz, eager to influence the outcome of the election, tweeted it.

A senior Democratic congressional aide provided the following statement to Shareblue:

Democratic Ranking Members on the relevant committees didn't receive Comey's letter until after the Republican Chairmen. In fact, the Democratic Ranking Members didn't receive it until after the the Chairman of the Oversight and Government Reform Committee, Jason Chaffetz, tweeted it out and made it public.

This is disturbing, but not surprising. During the Benghazi hearings, it become abundantly clear that Republican members were not seeking the truth but were cynically playing politics with the lives of dead Americans to derail Hillary Clinton's presidential campaign.

The strange events of October 29 are further confirmation that Republican politicians like Chaffetz are using their office not to do the people's business, but to target a single Democrat for destruction, using any means necessary.

They will fail, because voters see through their dirty tricks.

24 hours after Chaffetz pulled his stunt and Trump's campaign jumped on the bandwagon, it has backfired. Clinton's supporters are outraged and energized, more eager than ever to defend Clinton against these scurrilous attacks.
I hope the editors of ShareBlue are correct about this latest attack backfiring. The thought of a Trump presidency is too much for me to bear.
The rest of today's links are varied. I will post them in link dump fashion:
Another major earthquake in Italy overnight:
'There are no towns': Most powerful earthquake for 36 years hits centre of Italy near Norcia | The Independent
Latest Italian earthquake devastates medieval churches and other sites – The Washington Post
A strong earthquake that shook Italy on Sunday morning took a heavy toll on historic churches and other landmark buildings, some dating back to the Middle Ages.

No deaths were reported, and only "tens" of injuries, but the physical damage was extensive.

In Preci, the walls of a hillside cemetery came crashing down on top of the Abbey of Saint Euticius, founded in the 5th century by a group of Syrian monks and hermits and now crushed under the weight of its own burial ground.

The old town of Arquata del Tronto, in the central region of Le Marches, was virtually destroyed, along with its 13th century church dedicated to Saint Francis. Only the castle remains, still standing guard over the ruins below.

In Norcia, a city that considers itself the birthplace of pork sausages, three of the most important churches were heavily damaged.
Yes, you read that right…the birthplace of pork sausages.
Sunday's quake was the strongest of a recent flurry of earthquakes. It registered 6.5 on the Richter scale, according to Italy's National Institute of Geophysics and Volcanology, and was felt the entire length of the Italian boot. It struck at 7:40 a.m. local time. The strongest hit areas were Le Marche and Umbria.

Even in Rome, more than 110 miles to the east, the papal Basilica of St. Paul Outside the Walls was damaged. It shows some cracks on its facade, some cornices have crumbled, and a candelabra is at risk of dropping down from the ceiling.

Prime Minister Matteo Renzi vowed that Italy would rebuild the homes, churches and other damaged structures and that financial resources would be found to restore essential elements of the national identity and cultural heritage. "We will rebuild everything," he said Sunday, "the houses, the churches, the shops. We are dealing with marvelous territories, territories of beauty."

The number of human casualties could have been much greater, but residents of many of the historic town centers had been moved out when the tremors began last week.
This last bit is sad…look what happened to a rose window that was repaired just recently.
"In Italy we do not throw away the rubble," said Fabio Carapezza-Guttuso, the Ministry of Culture's national crisis management unit officer. "Even single stones are numbered and handpicked so that they can later be used in the reconstruction, along with pieces of wood, iron and beams. It's a big effort, and that is why we employ archaeologists to sift through the ruins."

Carapezza-Guttuso mentioned, as an example, the work done to restore the rose window of the church of Saint Augustine in Amatrice, which was badly damaged in a deadly earthquake in August. That window is now ready — but what remained of the church collapsed Sunday.
The latest in men's birth control…halted, because the men can't take the side effects.
Injectable birth control for men can prevent pregnancy – Study | TRT World That link will give you the particulars.
But as for the pussies who can't take the pain…depression…or acne: Yes, contraceptives have side effects – and it's time for men to put up with them too | The Independent
Apparently women can have such ailments as depression and acne thrust upon them for the greater good of preventing an unwanted pregnancy, but the same level of discomfort cannot be expected of men

The finding that the latest version of the injected male contraceptive is now very effective is fantastic news. In a trial of 320 men, researchers found that, over a one-year period, it was 96 per cent effective in preventing pregnancy. A spokesperson for the World Health Organisation said: "The study found it is possible to have a hormonal contraceptive for men that reduces the risk of unplanned pregnancies in the partners of men who use it."

But the trial of the drug has already been halted – because just 20 of the men (out of 320, don't forget) found the side effects of the injection intolerable and it was decided that more research needed to be done to try and counteract them. Those side effects included depression, muscle pain, mood swings, acne and changes to the libido.

Do any of those side effects sound familiar? Oh yes, they're the minor side effects of the combined pill, used by 48 per cent of women aged 16 to 19, 64 per cent of women aged between 20 and 24 and a majority (55 per cent) of those aged between 25 and 29.

How sad for these poor men – they couldn't handle the side effects that so many women have to deal with every day just to avoid an unwanted pregnancy. Women have had to bear the responsibility of contraceptionsince the pill was first launched in 1962 – and all of the side effects that go along with it.
Men Quit Male Birth Control Study Because It Was Giving Them Mood Swings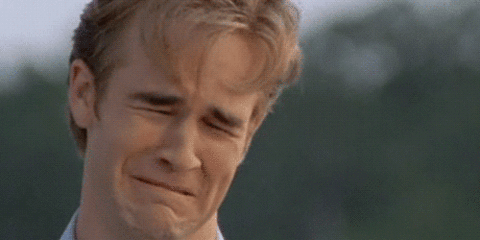 As most anyone with a uterus can attest to, hormonal contraception can have some serious side effects, including nausea, headaches, weight gain, decreased libido, depression, and yes, mood swings.

Broadly reports on new research from the University of Edinburgh which suggests that men might also be able to effectively take hormonal birth control, meaning women wouldn't solely have to suffer than burden. But before you throw a parade/throw out your pills, you should know that the study was stopped because men were experiencing side effects that many women using hormonal contraception currently experience.
Let us stick with periods for a bit…
Period pain is officially as bad as a heart attack – so why have doctors ignored it? The answer is simple | The Independent
Men wait an average of 49 minutes before being treated for abdominal pain. For women, the wait is 65 minutes for the same symptoms. It's thought that this is because women are seen as exaggerating pain and being 'dramatic' due to sexist stereotypes

John Guillebaud, professor of reproductive health at University College London, revealed this week that research shows period pain can be as "bad as having a heart attack". He said: "Men don't get it and it hasn't been given the centrality it should have. I do believe it's something that should be taken care of, like anything else in medicine."

Dr Imogen Shaw, a GP specialising in women's healthcare, welcomed his comments, saying: "I wouldn't say [period pain] has been hugely investigated," and when asked if the issue would be taken more seriously if men experienced it, said: "I suspect there would be, being very cynical."

It is extraordinary how little the medical profession engages with menstruation. Although recent years have seen period taboos broken through social media campaigns, this has yet to permeate medical discourse – and periods are seldom given serious medical consideration in research. Scant research has been conducted on specific pain prevention or pain relief and devices such as tampons, moon-cups and sanitary towels remain rudimentary.

It's not only women's period pain which is taken less seriously, either – ignoring women's pain is a concerning practise across medicine. Recent research has shown that women's pain is taken much less seriously by doctors generally.
And in other period news: Nepalese girls take photos of all the things they can't touch during their periods due to menstrual taboos | The Independent
Stigma around menstruation in rural Nepal can result in poor-health and lack of education for women, but 7 girls from Sindhuli have fought back – with photography

[…]

"Being able to deal with periods in a hygienic and dignified way is crucial to women's wellbeing. It helps women feel that they are able to play a full role in society, no matter what time of the month."

Sushma Diyali,15: "This is the picture of mirror and comb that I use at my house. In our society, when girls experience their first menstruation we are not allowed to look into mirrors or comb our hair.Me and my family do not follow such practice.  I think mirrors and combs are the means of cleanliness and as a human it's very important that you should stay clean and healthy. Only if my friends just like me could grow in an environment where are no limitations regarding menstruation and receive more support from the families, they can set themselves free and explore greater potential and opportunities around them is what I think." (WaterAid)
Just a few more links for you, they follow along…
The 18th-Century Devotional Painting that Documents a Brutal Mastectomy'
On April 25, 1777, a Mexican woman underwent an operation to remove six tumors from her breast. She commissioned an artist to paint it.
These Women Born Before Suffrage Will Finally Vote For A Female President | Huffington Post  It is about damn time!
During The Trump-Clinton Election, An Exhibit Of Posters For Women's Rights | The ARTery
"Women's Rights Are Human Rights," the title of a poster exhibit at Massachusetts College of Art and Design, comes from a speech Democratic presidential candidate Hillary Clinton, then first lady of the United States, gave to the United Nations Fourth World Conference on Women in Beijing in September 1995.

"If there is one message that echoes forth from this conference," Clinton said, "it is that human rights are women's rights. And women's rights are human rights."
This should put thinks into perspective: Officer had a 'rapability' scale for female drivers, ex-cop says – The Washington Post
But back to other less disturbing things.
Brain scans can help predict whether depression patients will respond to medication
Fossilized Dinosaur Brain Discovered For First Time: Similar To Crocodiles And Birds : SCIENCE : Tech Times
The Myers-Briggs Types of 101 Famous Authors
For those of you who are not familiar with Myers-Briggs or the MBTI (Myers-Briggs Type Indicator), it is a personality profiling system based on Jung's typological theory that was developed by Katherine Cook Briggs and her daughter Isabel Briggs Myers. In the Myers-Briggs typology system, there are sixteen personality types consisting of four letters: E for extrovert or I for introvert, S for sensor or N for intuitive, T for thinker or F for feeler, and P for perceiver or J for judger. Psychologist David Keirsey later sorted these types into four temperaments. You can read more about Myers-Briggs here and find books about it here. Myers-Briggs typology can offer a lot of insight into how someone thinks, and in the case of an author, how someone writes.
Take a look at the breakdown at the link.
Still I've got more interesting articles for you.
'Violence more common' in Bible than Quran, text analysis reveals | The Independent
After The Maltese Falcon: how film noir took flight | Film | The Guardian
Ushering in an uneasy world of femmes fatales and shady sleuths, The Maltese Falcon marked the beginnings of film noir. Seventy-five years on, how can this genre speak to our times?
Fossilized Dinosaur Brain Discovered For First Time: Similar To Crocodiles And Birds : SCIENCE : Tech Times
Now, tell me…why would anyone buy this stuff: Soylent halts sales of its powder as customers keep getting sick – LA Times
Liquid meal maker Soylent is stopping sales of its flagship powder, warning that a handful of customers reported stomach sickness after consuming it.

Soylent had already halted shipments of its months-old nutrition bar because of customer complaints of diarrhea, vomiting and upset stomachs. In an announcement late Thursday, the Los Angeles company said there appears to be a common ingredient that's causing trouble in the latest version of its nutritional powder and its snack bar. The products share several common ingredients, Soylent said, but the investigation isn't complete.

Backed by more than $20 million in venture capital, Soylent has emerged as one of several popular start-ups hoping to change what and how people eat. Meant to be mixed with water or other liquids, the powder has enough fats, carbohydrates and other nutrients to replace a traditional meal, according to the company. People looking for a quick fix, such as software programmers in Silicon Valley, have become devotees.
Listen to me…Soylent Green is people!
Last link for the day, Why Does Fall Foliage Turn So Red and Fiery? It Depends. – The New York Times
Leaves scream their final cries in color before dropping to the ground. Their shouts — in golden, crimson or scarlet — eventually fade to brown bellows, and their lifeless bodies dry up on the forest floor. It absorbs their crinkly corpses and that's it — worm food. The fall of a leaf in autumn is an orchestrated death. A complex, brilliant, beautiful death.

Right now across the United States, fall foliage season is peaking, and everyone's out to get a peep at the fiery show. Hiking trails are crowded. Mountain roads are packed, andleaf cams are getting lots of love. When you think of it as watching the death of leaves, it sounds morbid, but it's captivating nonetheless. Does the way some turn red in the process serve any purpose?

Leaves actually start out yellow. Chlorophyll, the chemical responsible for giving leaves their green appearance and converting light to energy during photosynthesis, just overpowers it in the spring and summer. But when temperature, daylight and weather events like rain or drought cause leaves to die in the fall, chlorophyll breaks down and reveals the yellow or orange helper chemicals known as carotenes or carotenoids that were there all along.

Red is another story, because it's made on purpose. As some leaves die, they produce chemicals called anthocyanins (also found in the skin of grapes and apples) from built up sugars. These chemicals produce a red pigment that can combine with green pigments left from chlorophyll and display different shades of red.

How bright this red is depends on what species the leaf belongs to, its inherent genetics and the environment around it — including the forest, the tree, and individual leaves, said John Silander, an ecologist and evolutionary biologist at The University of Connecticut.
Well, the leaves are not as brilliant as I have seen before here in Banjoville…but they sure are pretty. Take a look, this is at Cowrock Mountain on the Appalachian Trail.
This is an open thread.
---