Sunday…Shitday Reads
Posted: January 29, 2017
Filed under: morning reads, open thread
31 Comments
Today's post is brought to you by the paintings of Michael Dumontier and Neil Farber. You can see more artwork here at their blog: personal message
Now on to the matter at hand.
What the fuck is going on?
Trump upends National Security Council, appoints Bannon and Priebus | Rare
Donald Trump has removed the Director of National Intelligence, Chairman of the Joint Chiefs of Staff and Secretary of Energy from the National Security Council's Principals Committee.

In their place, he's added former head of Breitbart News Steve Bannon and ex-RNC chief Reince Priebus.
Yeah, what the fuck…
Trump boots top officials — but includes Steve Bannon — in reshuffled National Security Council
another series of executive orders on Saturday, Pres. Donald Trump restructured the National Security Council (NSC) and created a position on it for senior aide and former Breitbart.com CEO Stephen K. Bannon.

The Washington Post reported Saturday night that in addition to installing Bannon on the council, Trump ordered the Pentagon to come up with a strategy to defeat ISIS and conducted his first phone call with Russian Pres. Vladimir Putin and conducted calls with other heads of state.

The Post reported that Bannon has been given a regular seat on the National Security Council's principals committee, which will include the nation's highest ranking security officials, the Secretary of Defense and the Secretary of State.

Unlike previous presidential administrations, Trump's Saturday memo specified that the director of national intelligence and the chairman of the Joint Chiefs will only attend principals committee meetings that pertain to their specific "responsibilities and expertise."

The changes, Trump said, will bring "a lot of efficiency and, I think, a lot of additional safety."

Bannon — who famously compared himself to Star Wars villain Darth Vader, former Republican Vice President Dick Cheney and Satan — has already exerted a heavy hand over the formulation Trump's foreign policy agenda, aides say, and is extending his influence ever deeper into the administration's workings.

The former Goldman Sachs executive presided over the expansion of Breitbart.com from a fringe right-wing web community to a sprawling hub of the so-called "alt-right," a collection of white nationalists, racists, anti-feminists and neo-Nazis.

On the council, Bannon will be privy to some of the country's most highly classified military and intelligence secrets. Typically membership on the council is reserved to the president and key administrators and is, as columnist and author Dan Froomkin said Saturday night "off limits to political hacks."

This week, Bannon gave a contentious interview to the New York Times in which he urged the media to "keep its mouth shut and listen" and stop reporting negative stories about the new administration.
Why Twitter is talking about Steve Bannon with the hashtag #StopPresidentBannon | Boston Herald
These are a few various tweets from last night:
Follow that thread…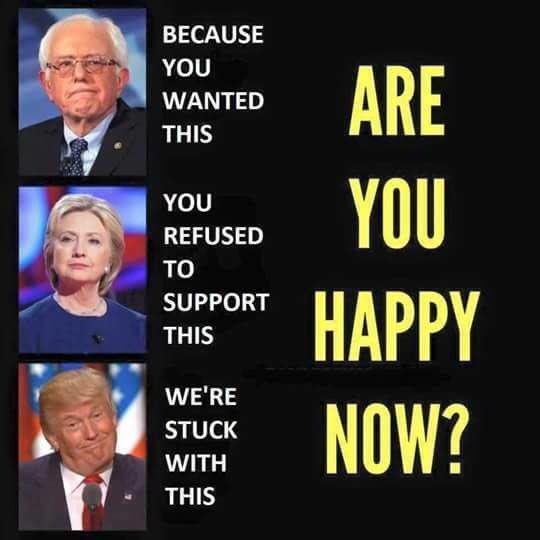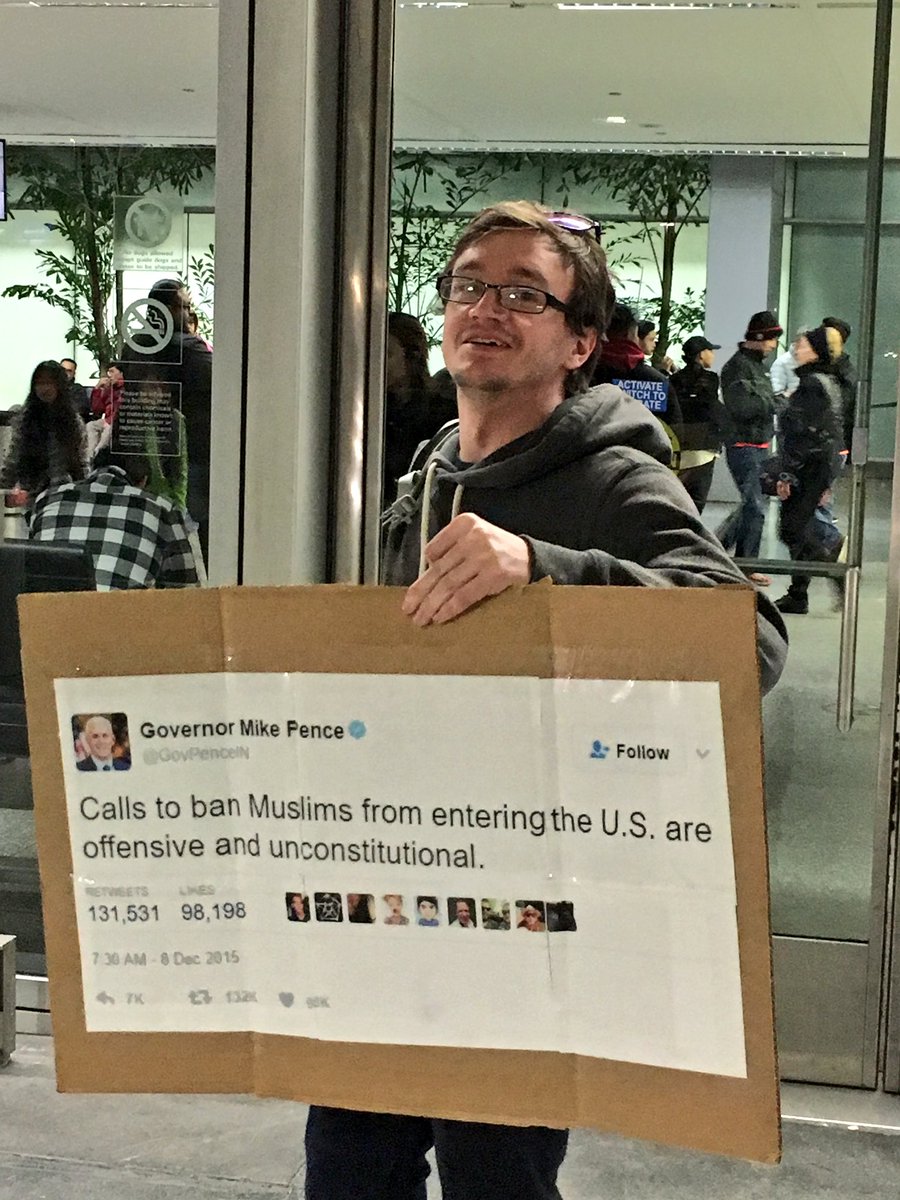 The rest of today's links are in dump fashion because I cannot handle it anymore.
Unknown number of U.S. permanent residents stuck overseas as a result of Trump's immigration ban – LA Times
Boston area academics facing bans on entering US – The Boston Globe
Judge blocks deportation of detainees over Trump refugee order | TheHill
Immigration attorneys seeking to help airport travelers in Los Angeles blocked by visa ban – LA Times
Attorneys General From 16 States Condemn Trump Immigration Order | The Huffington Post
Lawyers take on Donald Trump's Muslim ban.
Judge blocks deportation of detainees over Trump refugee order | TheHill
Judges temporarily block part of Trump's immigration order, WH stands by it – CNNPolitics.com
The Latest: Demonstrators in NYC protest Trump travel ban | Boston Herald
EEOC is withdrawing from a transgender rights case.
Donald Trump Muslim immigration ban: US border patrol 'checking people's Facebook for political views' | The Independent
Russia parliament votes 380-3 to decriminalize domestic violence
Trump banned refugees on Holocaust Remembrance Day. That says everything | Cecillia Wang | Opinion | The Guardian
White House didn't mention Jews in Holocaust statement because others "suffered" too.
Judge blocks Texas law requiring mothers to bury foetuses after abortion or miscarriage | The Independent
One Dead, Four Wounded in First Manned Raid of Trump Presidency – The Daily Beast
French Media Think Trump Is Insane, Literally | Crooks and Liars
Asghar Farhadi announces that he will not attend Oscars ceremony · Newswire · The A.V. Club
This is an open thread…
This slideshow requires JavaScript.
---