Breaking News: Sandy Hook Shooting Victim's Names Released
Posted: December 15, 2012
Filed under:
Breaking News
| Tags: Newtown CT, Sandy Hook Shooting
58 Comments »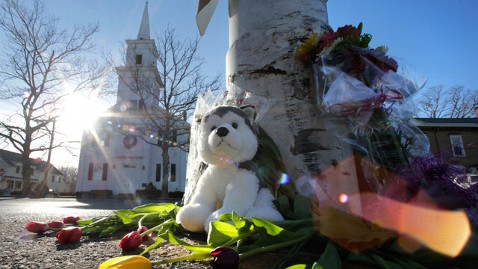 Here are the name and ages of the murdered children and adults in Newtown, CT.**
Connecticut School Shooting: Complete List of Victims' Names – ABC News
Charlotte Bacon, 6

Daniel Barden, 7

Rachel Davino, 29

Olivia Engel, 6

Josephine Gay, 7

Ana Marquez-Greene, 6

Dylan Hockley, 6

Dawn Hocksprung, 47

Madeline Hsu, 6

Catherine Hubbard, 6

Chase Kowalski, 7

Jesse Lewis, 6

James Mattioli, 6

Grace McDonnell, 7

Anne Marie Murphy, 52

Emilie Parker, 6

Jack Pinto, 6

Noah Pozner, 6

Caroline Previdi, 6

Jessica Rekos, 6

Avielle Richman, 6

Lauren Russeau, 30

Mary Sherlach, 56

Victoria Soto, 27

Benjamin Wheeler, 6

Allison Wyatt, 6
There is also news that Adam Lanza used a rifle to kill these kids: Newtown victims all shot multiple times with rifle, chief medical officer says – U.S. News NBC News
Dr. Wayne Carver said autopsies on the 20 slain children had been completed and post-mortems on the six murdered staff members would be done by day's end. The names of the victims were handed to reporters live at the news conference.

"Everybody's death was caused by gunshot wounds and obviously the manner of death on all these cases have been classified as homicide," Carver said.

He said the primary weapon was a rifle.

He said that he personally performed seven autopsies and those children had between three and 11 wounds each. Two of them were shot at close range, the others at a distance.

"This is a very devastating set of injuries," Carver said. "I believe everyone was hit more than once."

Asked whether the victims suffered, he replied, "Not for very long."
LIVE UPDATES: Newtown, Conn., School Shooting – ABC News
Additional updates here: Live Updates On School Shooting – NYTimes.com
**This post has been updated to include the following:  A glimpse of victims of the Conn. school shooting – Watertown Daily Times Online : National
Most died at the very start of their young lives, tiny victims taken in a way not fit no matter one's age. Others found their life's work in sheltering these little ones, teaching them, caring for them, treating them as their own. After the gunfire ended Friday at Sandy Hook Elementary School, the trail of loss was more than many could bear: 20 children and six adults at the school, the gunman's mother at home, and the gunman himself.

A glimpse of some of those who died…
See this link to read a few personal stories about the victims.
Gallery: Newtown school shooting victims – Photo Gallery | Global News
---